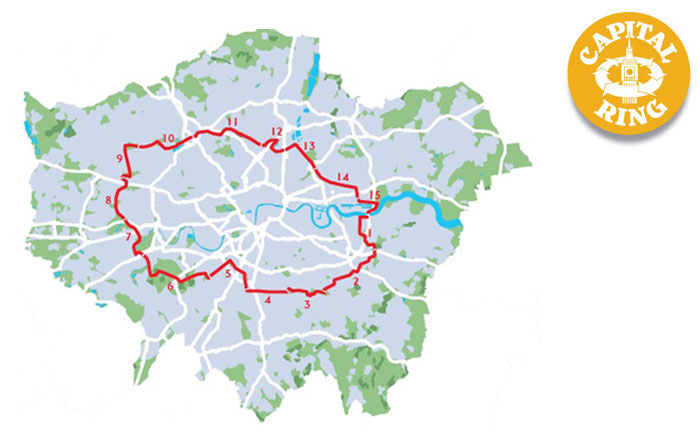 Time for me to continue my Capital Ring Walk.
An fast and easy journey back to Harrow, though using the tube is never my favourite. It was a bad plan to break the ring at Harrow though, as the walk goes over the top of the hill, with the station at the bottom. So the first task was to climb back up the hill:

Then we're back into Harrow Village, mostly dedicated to school buildings:

At the bottom of the hill are the school playing fields:

At the end of these is the only stile on the Capital Ring walk: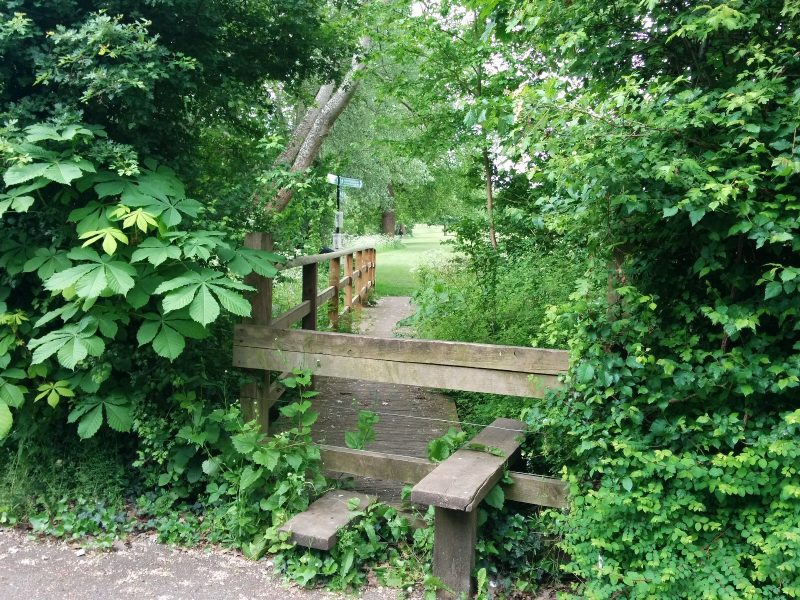 Across the road is the uninspiring Northwick Park:

then under the West Coast Main Line at South Kenton station:

This is the end of Section 9.
Section 10
Preston Park is reached after plodding through a few streets: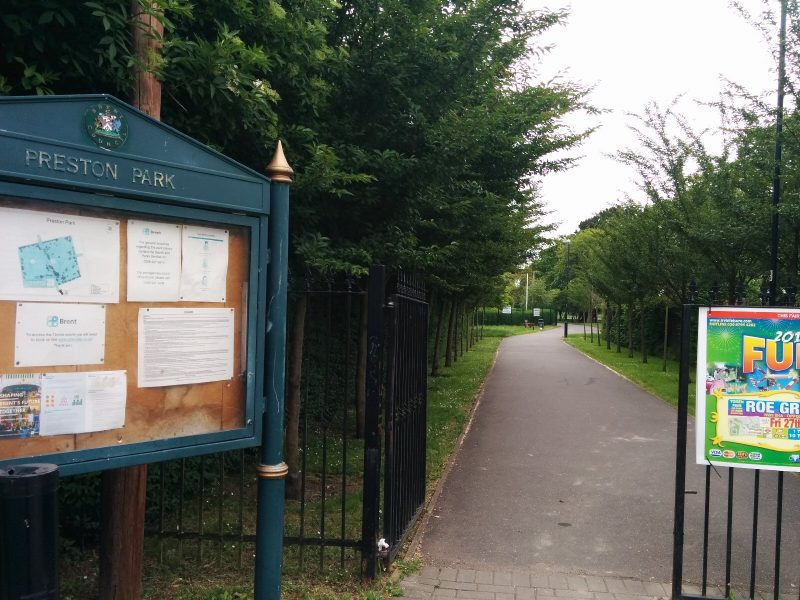 Then more suburbia to the wilderness of Fryent Country Park:

The path climbs up and winds around Barn Hill: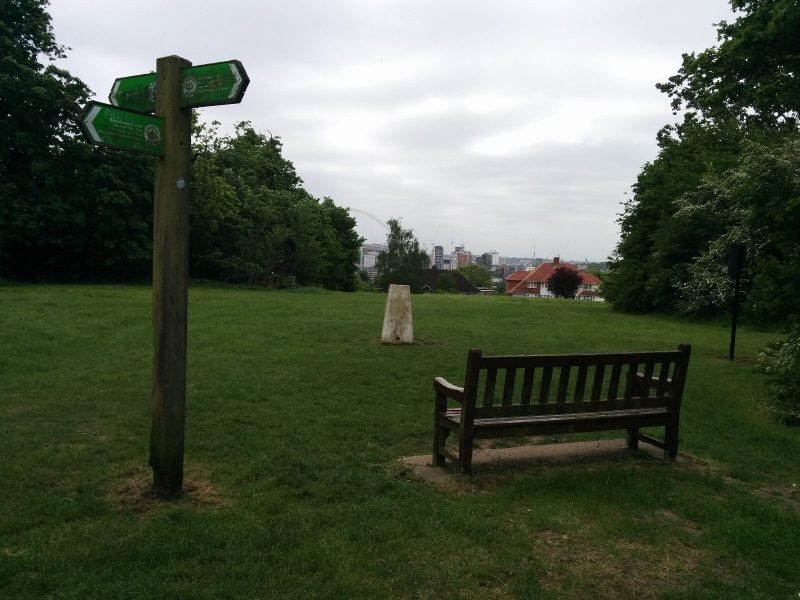 "There is a white painted 'trig' point, originally used in mapping the land. There was an 18th century folly here but now there is only a seat giving views of Wembley Stadium and, on a good day, St. Paul's Cathedral and the Telecom Tower. Barn Hill, rising to 282 feet (86 metres) above sea level, was landscaped as part of the Wembley Park estate in 1793
by the famous landscape gardener Humphry Repton and is one of the best surviving examples of his early work. The Lombardy Poplar Avenue, which gives Barn Hill its
distinctive skyline, was planted in about 1935, possibly to commemorate the Silver Jubilee of King George V. You can just see the ring of Wembley Stadium in the background."
Dropping back down the hill, the path climbs to yet another viewpoint:


You can just see the spire of Harrow-on-the-Hill church on the hill in the distance, which is where I started todays walk.
Fryent Country Park is a surprising and pleasant wilderness so close to London:

Wembley Stadium is still visible behind the trees:

Back to streets, then to the curiously named Welsh Harp Open Space, which borders Brent Reservoir: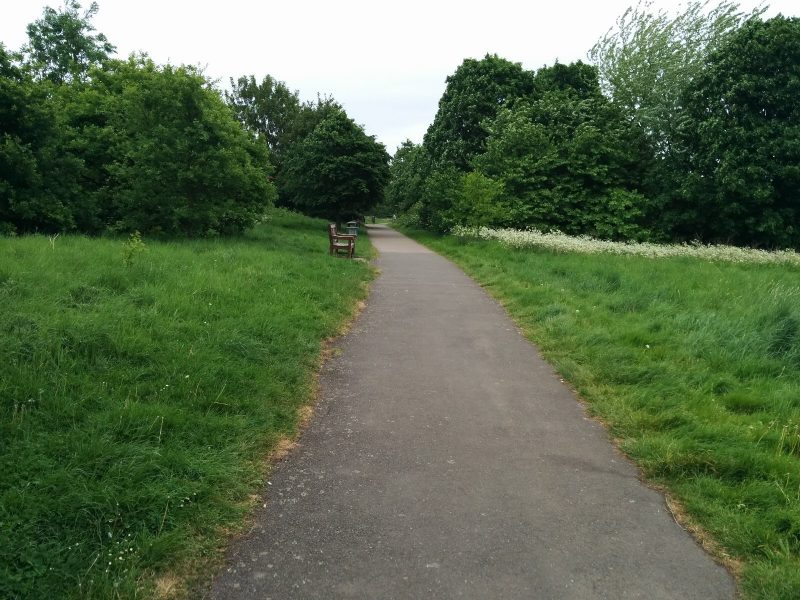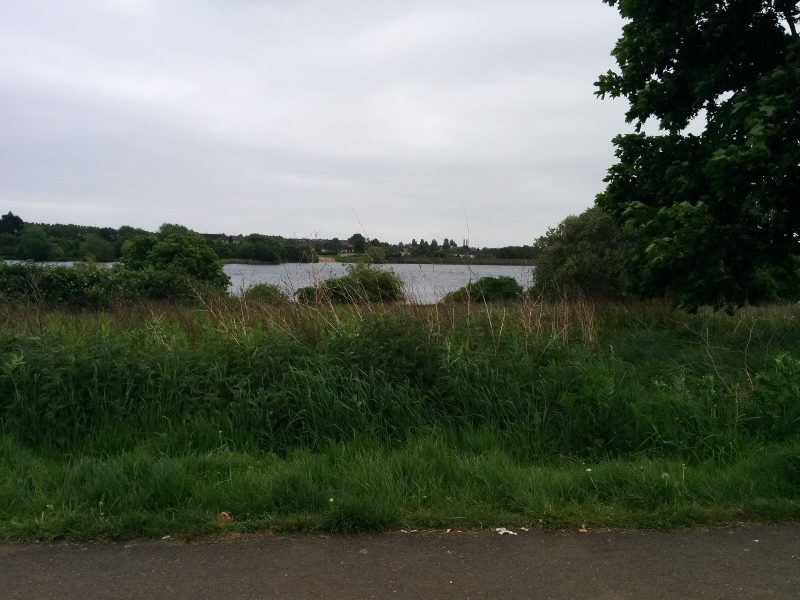 Then it's back to pavement walking to Hendon Station:

This has Thameslink services, so I was able to avoid the tube on the return journey.
7.8 miles of Capital Ring walking today and NO Geocaches found (unusually, there were none placed on this part of the Capital Ring).
For more information on the Capital Ring, see https://tfl.gov.uk/modes/walking/capital-ring