We found a pub with many unusual nooks, and a small garden complete with bunting.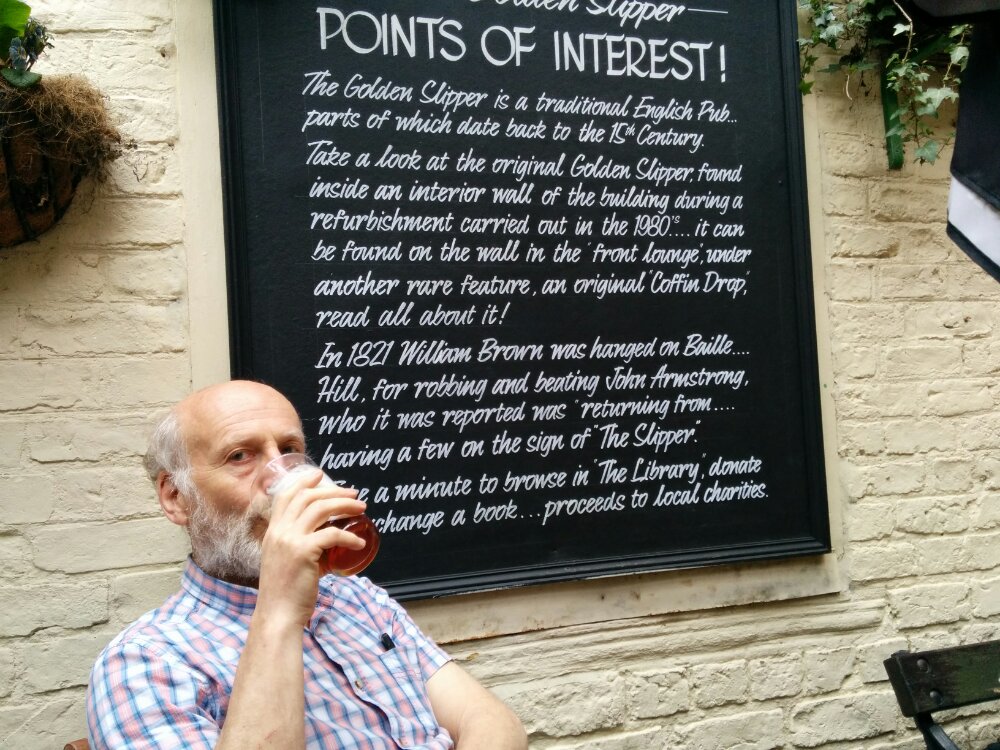 The Inn we are staying at is called the Judges Lodgings. It has the most comprehensive beverage selection I've seen in a hotel room for ages, including a flask of fresh milk and a teapot. With a cosy shaped like a judge's wig!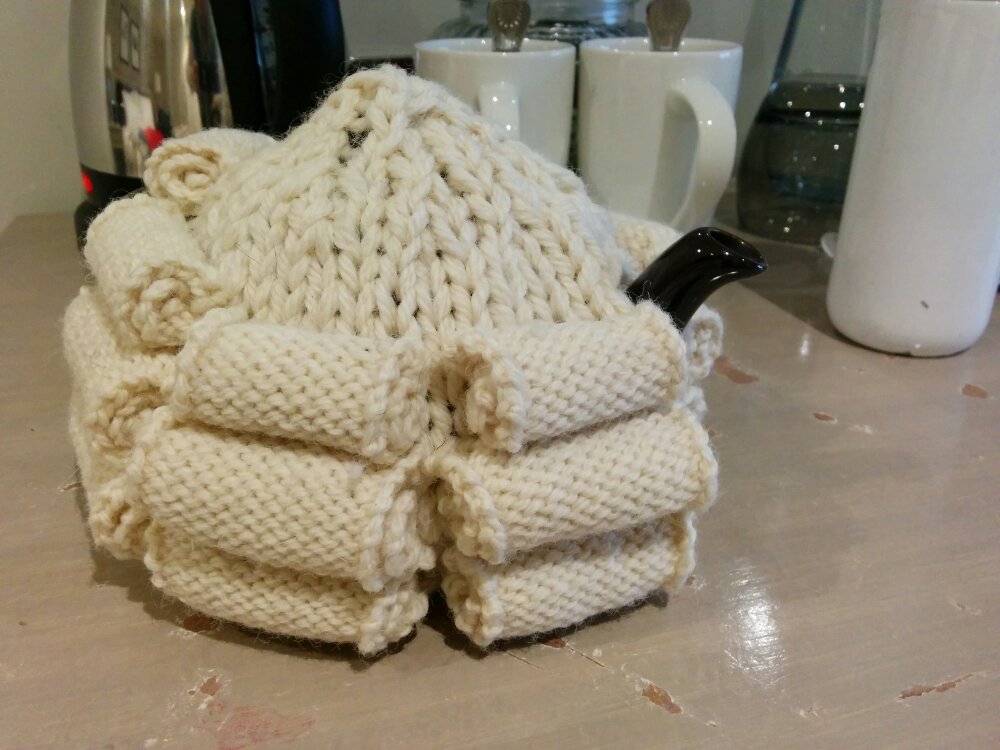 Then we met Lucy for supper in yet another pub, this time with a Ruby mild beer for me and reasonable tea for Lucy.