We next went on a coach tour of the city, including crossing the River Danube twice (I've never seen so many River Cruise ships in one place!), then our guide took us on a walking tour of the old part of the city.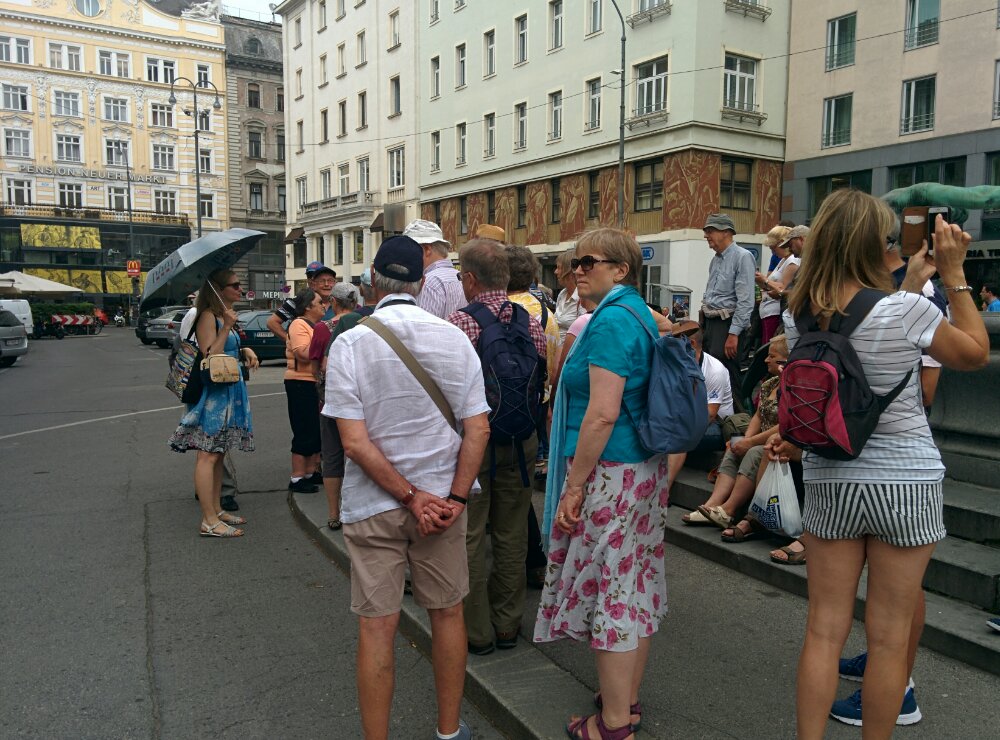 This is the Winter Palace of the Hapsburg family; it must have been a tough life for them swapping houses twice a year.
And the Roman ruins that were found during construction of an underground line:
And a lot more…
It was all extremely busy with tourists, we'll probably return tomorrow once the shops are shut!