An exciting start to the day, with a 9.8m double lock then the aqueduct.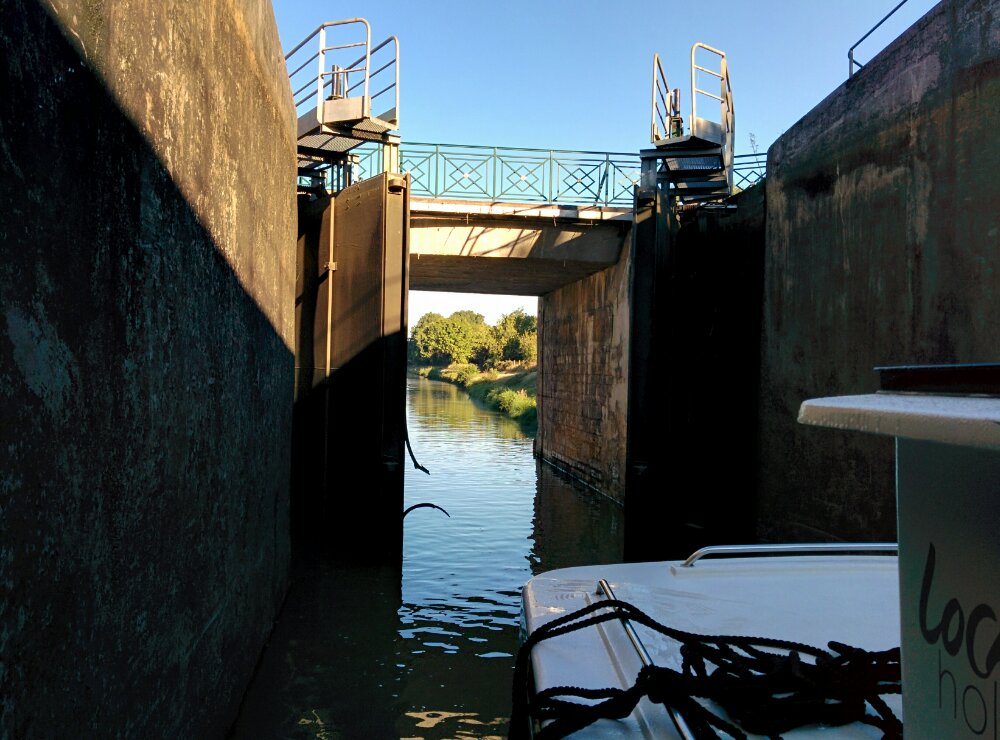 Then it was a long section without locks until we took the branch to Nevers.
These were activated by pulling on a rope
All fairly straightforward…
We then moored at the end of the branch and walked across the River Loire into Nevers.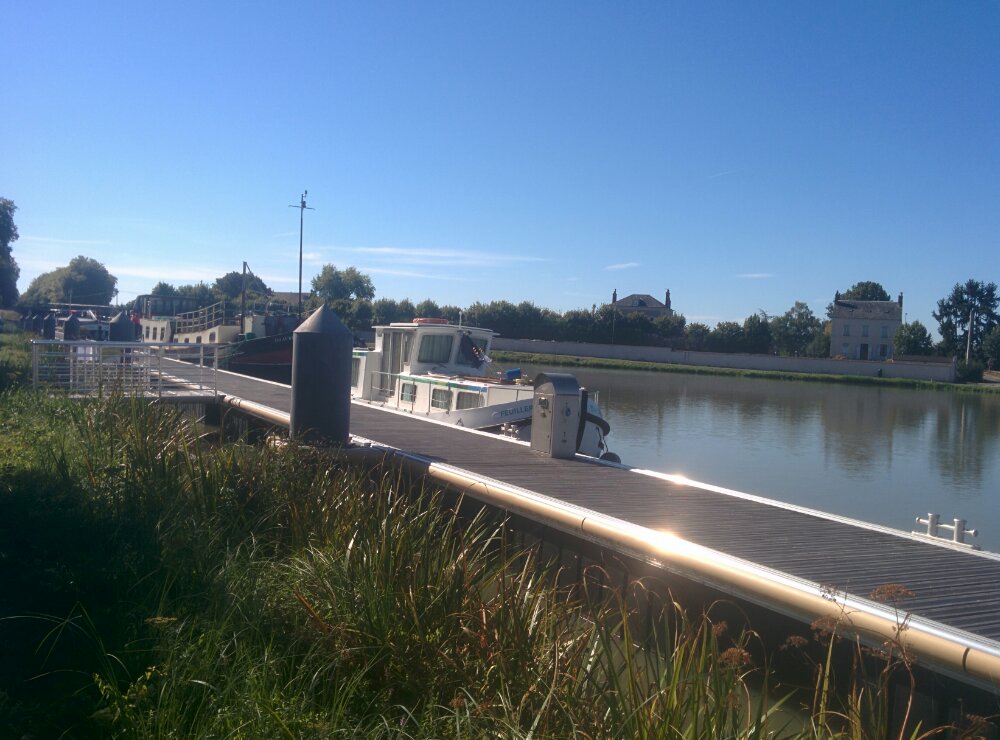 We visited the cathedral (bombed during the war and rebuilt), which had lovely contemporary stained glass: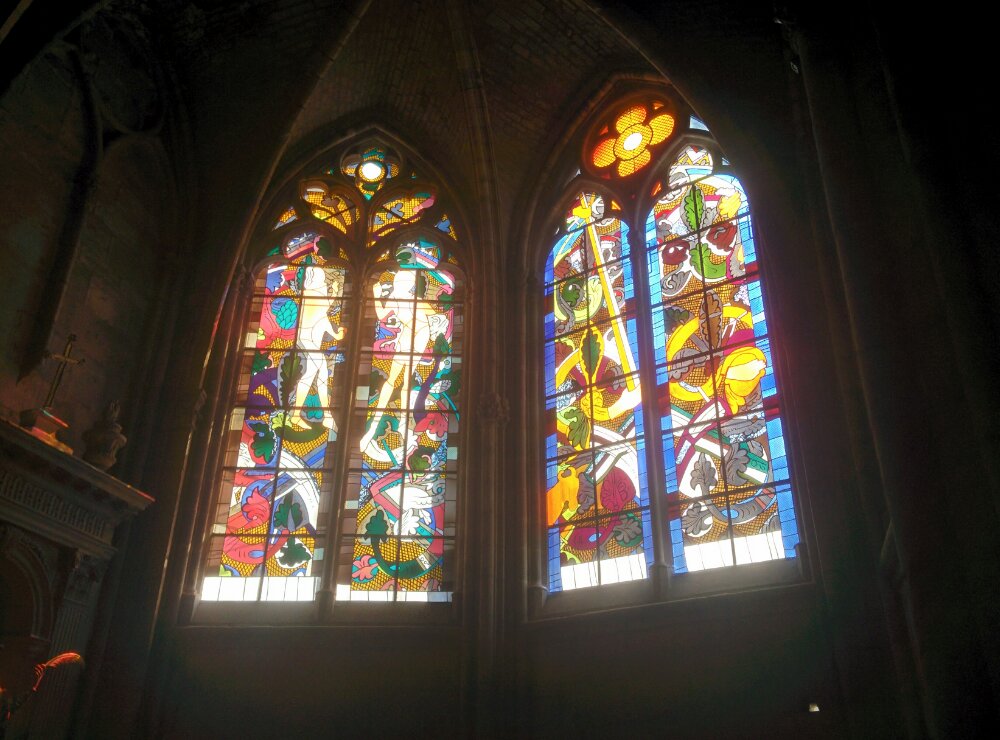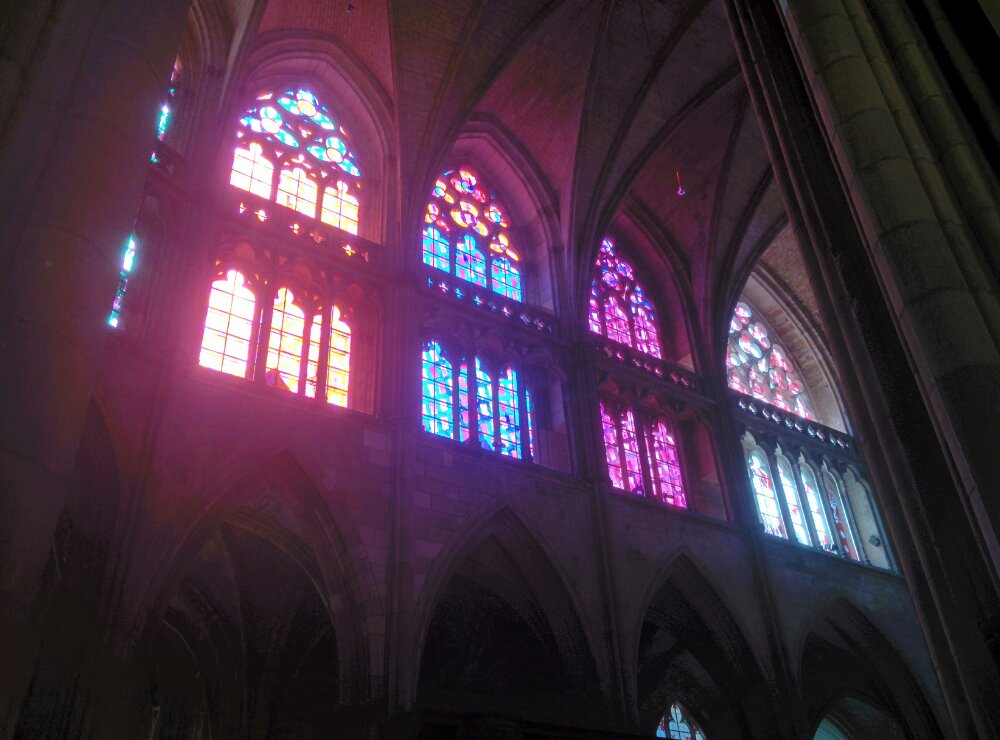 Then it was time for lunch and an explore of the town.
We're now back on the main canal, moored in a quiet spot in the middle of nowhere…
15Km and 6 locks today.