A little bit cooler today, though still got a bit too hot this afternoon.
Another uneventful day, apart from leaving our hose adaptors behind – at least with a small boat and a wide canal, you can turn around almost anywhere!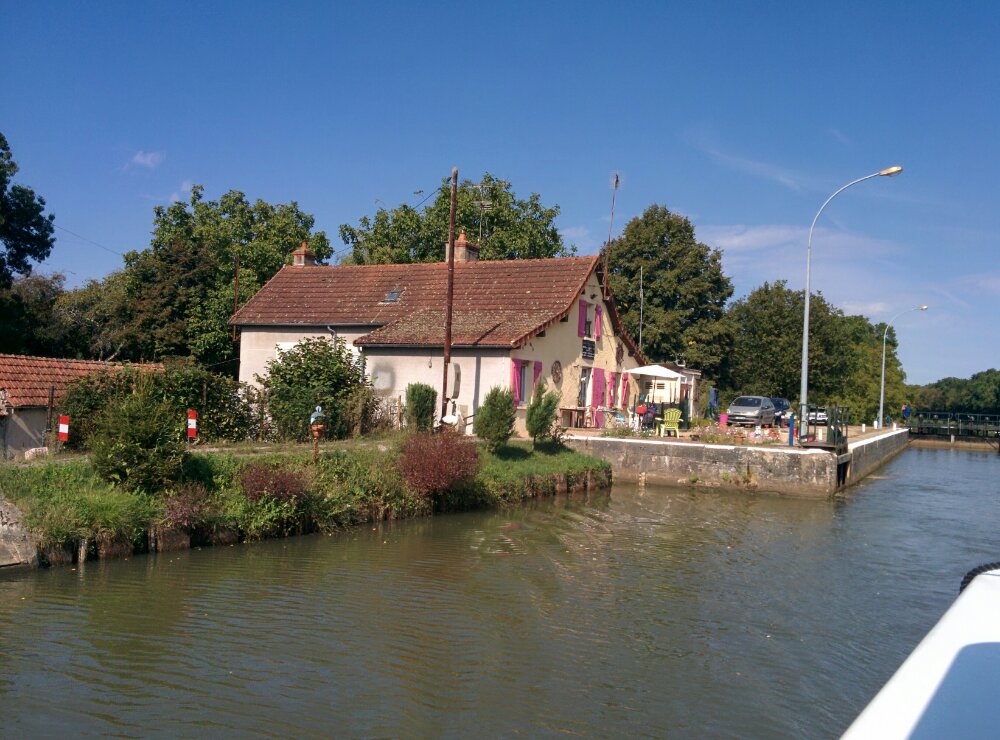 We're now moored up, yet again, in the middle of nowhere. We'll be heading into Decize tomorrow, and from there onto the Canal du Nivernais, which is good as we've got a bit bored with the Canal latéral á la Loire…
27Km and 5 locks today.