An early dog walk this morning up to the River Severn.
Rocco enjoyed chasing sticks down this hill – the lake at the bottom is overflow from yesterday's bore.
When we reached the river, we were surprised at how many other people were waiting there.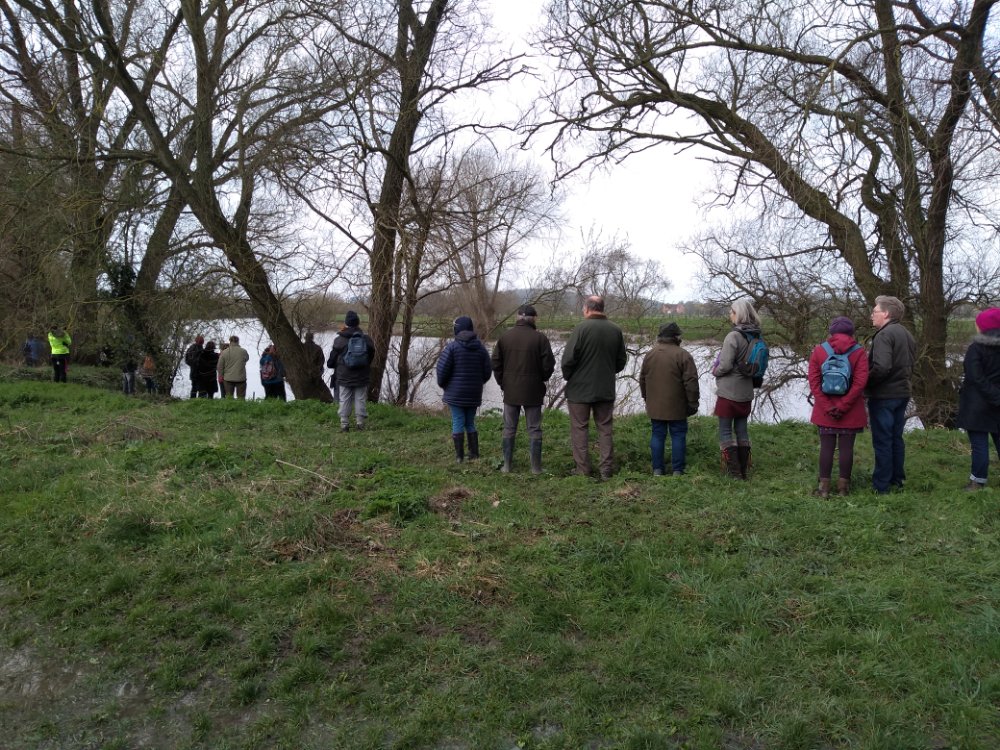 Rocco enjoyed splashing through the puddles while we were waiting.
Eventually, the bore arrived, splashing over the bank a bit further down.
And all too soon, it had passed, though the river level stays high (sometimes higher) as the water floods in.