An interesting day. The forecast was for 50mph winds, and whilst it was windy, it wasn't that bad (thankfully).
Rocco enjoyed his morning walk along the towpath:
We then headed north to the Buckby locks:
Rocco learnt to cross over the lock gates unaided, but then tried to catch the boat by swimming in the canal…
Managed to drag him out, and he was at least clean for a brief time!
As everything had taken longer than predicted, we decided to go to Braunston instead of the Leicester branch. So a tunnel and another flight of locks.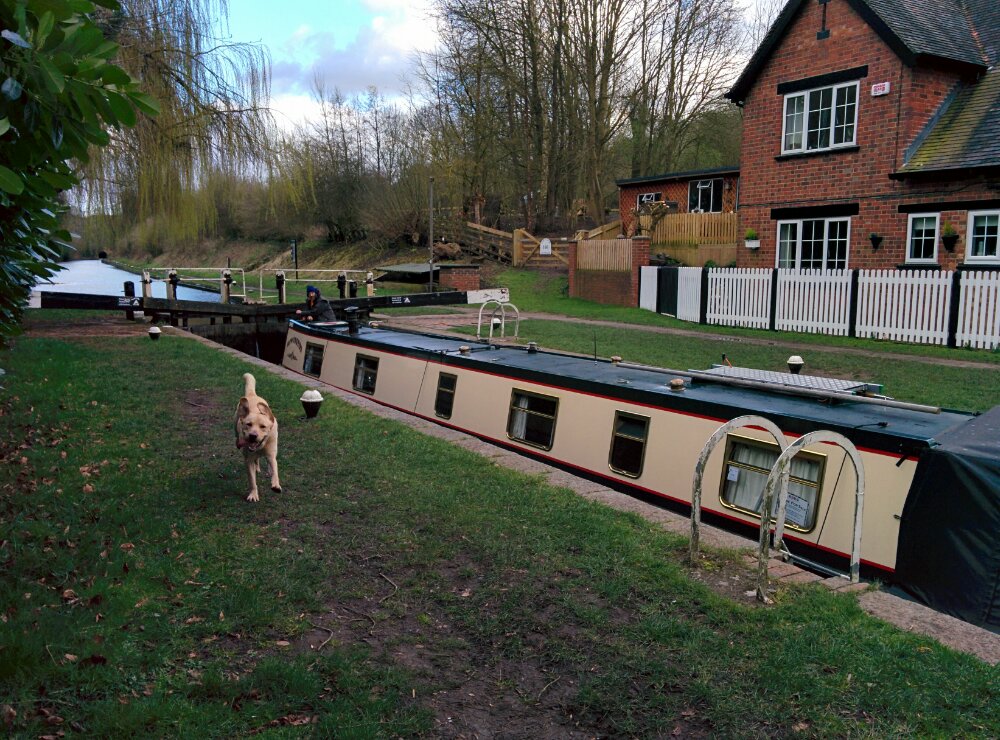 Rocco did enjoy himself racing around the locks!
And then to the nearby dog friendly pub for supper.