We had a nice long walk in the morning along a fairly pretty stretch of the canal.
No locks today, but just in case, Rocco was on a lead when 'outside' the boat:
All too soon, we were back at the marina without incident, though the high winds did make driving interesting: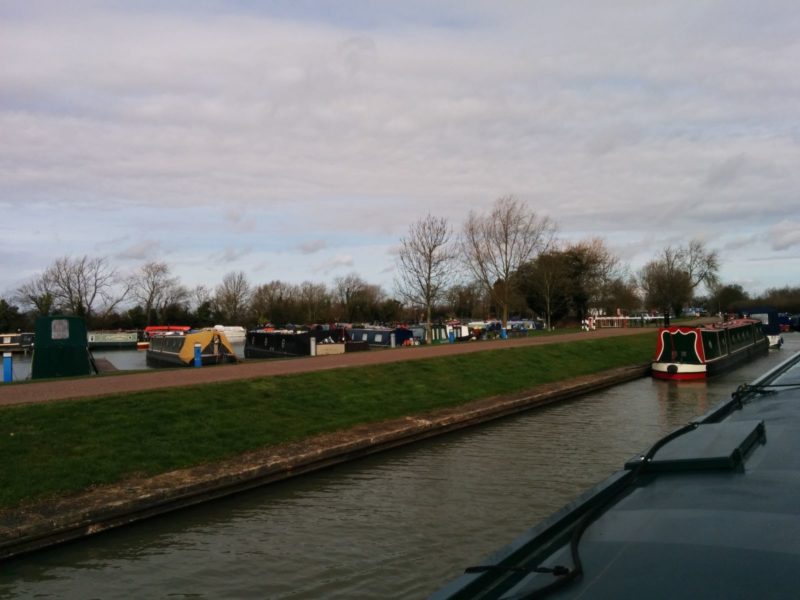 We had to go along the Northhampton Arm for a bit to turn the boat around. I remember having trouble here with a much shorter boat many years ago, and despite the best efforts of our very competent skipper, the wind firmly wedged the boat across the winding hole.
Luckily a strong chap from the marina had arrived to help another boat turn, so with a lot of pushing and shoving, we eventually got the boat off the bank and back to the marina to refill and clean.
An interesting trip, but it would have been so much nicer without the cold, showers, rain, winds and mud! And a dog that realised that going in the canal was not a good idea…