We've returned to our favourite holiday destination in Suffolk, this time in one of the converted barns (there are new owners now, and the house is being renovated).We had to pick the girls up from Colchester Station, so I had an opportunity to walk Rocco in the local country park. He really enjoys running around chasing sticks.
We got to our destination just before Tesco arrived with our food, so it was a bit of a rush getting everything unpacked!
Then off to introduce Rocco to the nearby Bluebell Woods.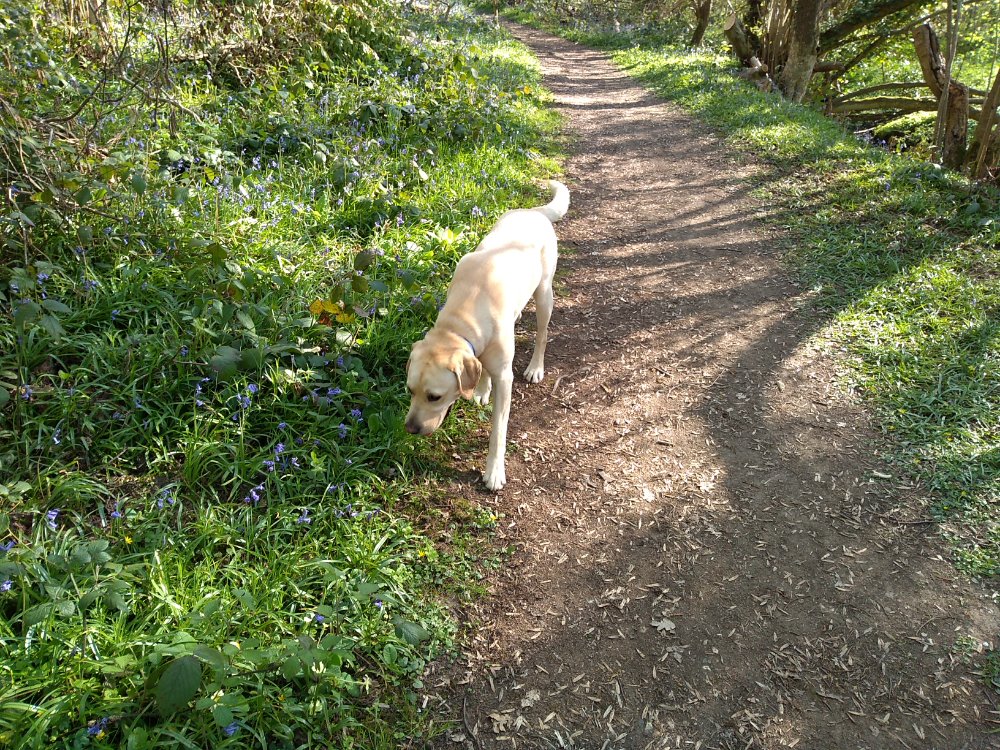 And now time for a beer. A lovely warm day today – it's only a few days ago that I needed my thick gloves when out walking…