Having driven for the last couple of days, we decided to walk from the cottage today.
First stop was the strangely named Trengilly Wartha Inn, a little way across the fields outside the village.

A people and dog friendly pub with excellent beers and food.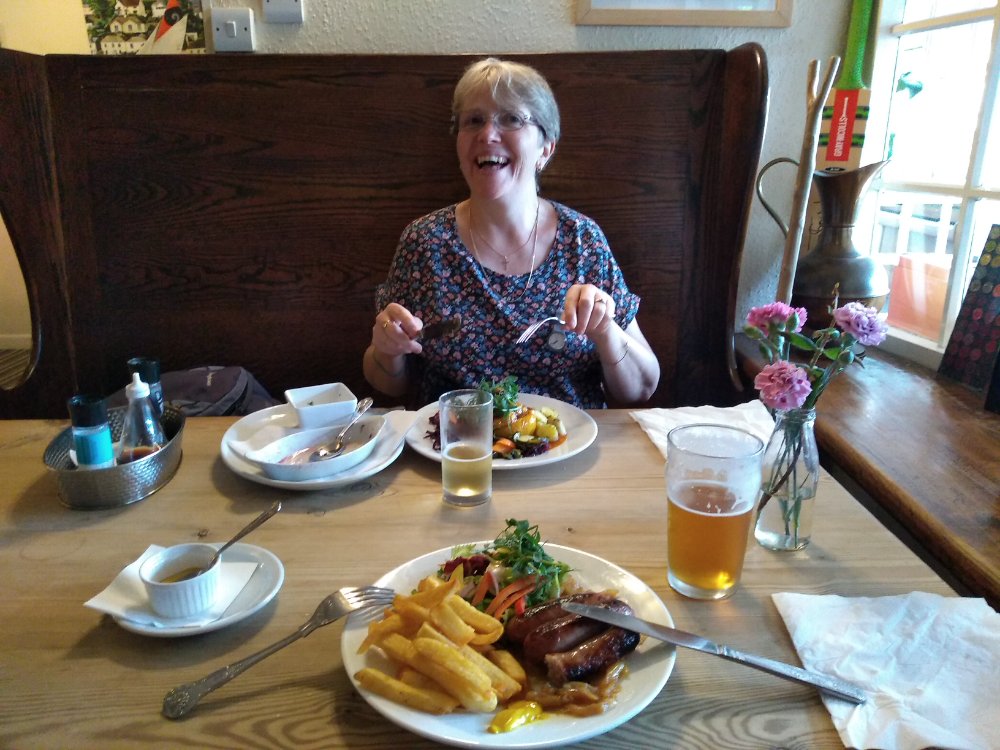 From there, we headed along a footpath down to to Scott's Quay, a now disused Quay on the Helford River.
Luckily the tide was in, and Rocco spent a lot of time swimming in the river after sticks.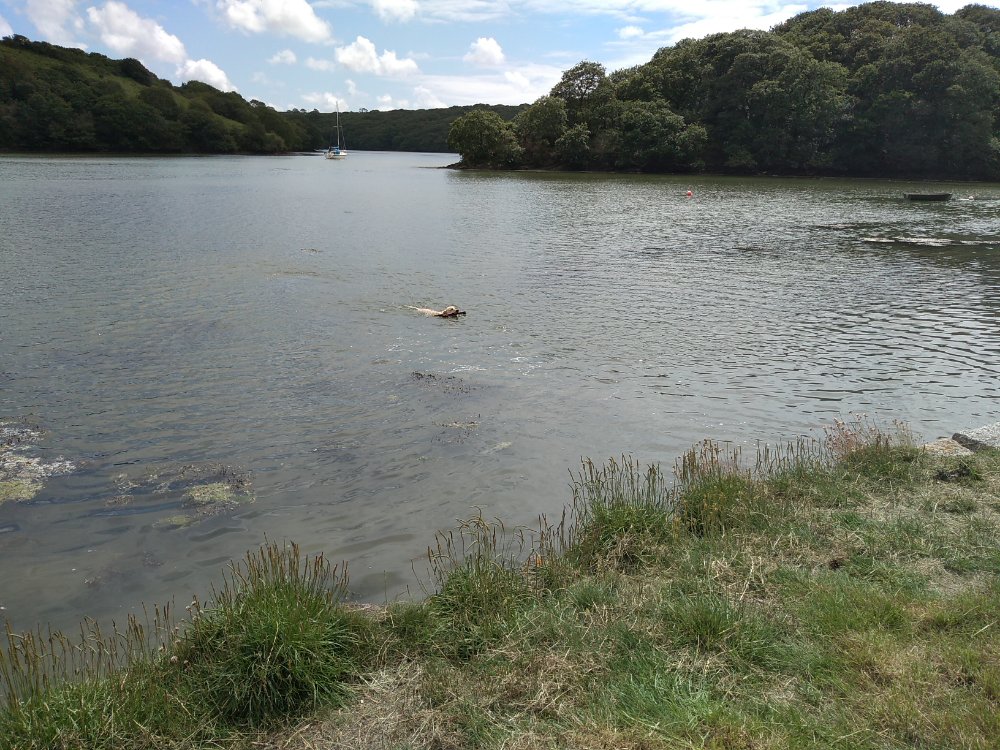 We then followed along the river though some nice woods, and climbed back up to Constantine and our cottage.
A lovely day in the sunshine!