It was a short drive from our cottage to Cape Cornwall (on the Western coast). Good views as we approached:
After a chat with a very helpful lady at the car park, we booted up and set off along the South West Coast Path.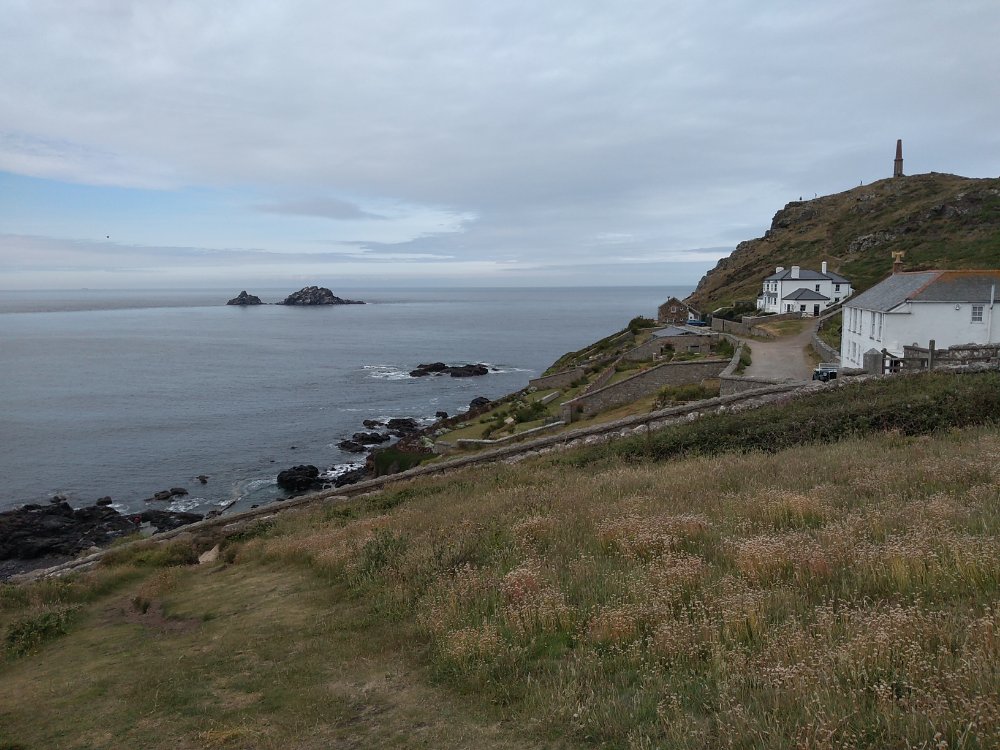 We stopped for a geocache just off the path, but decided it involved too much climbing!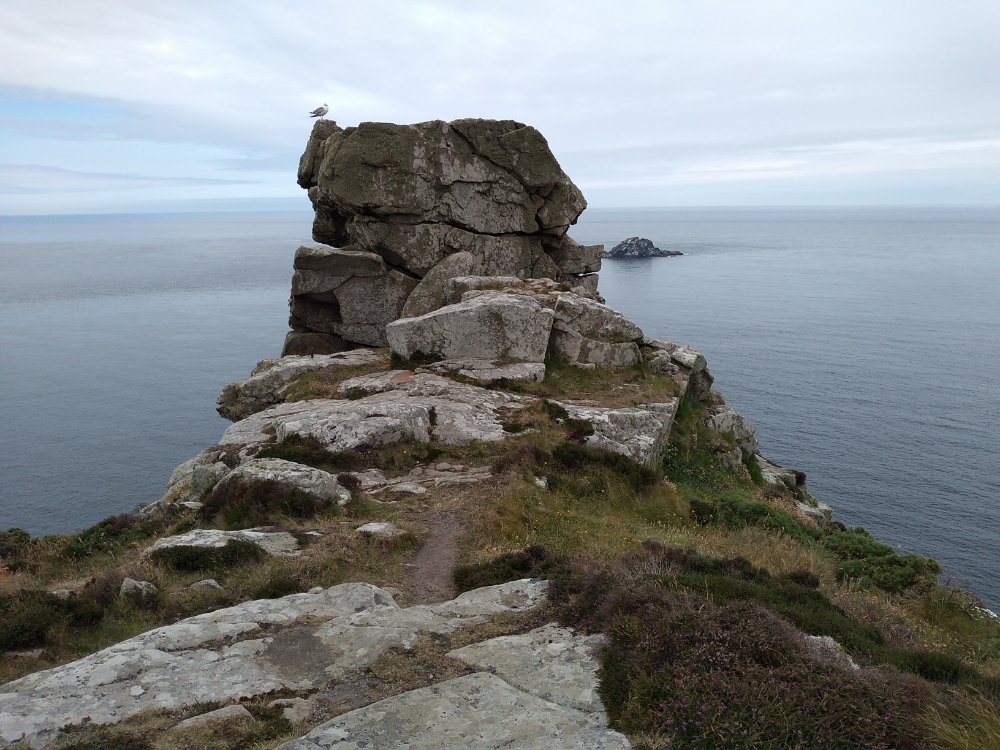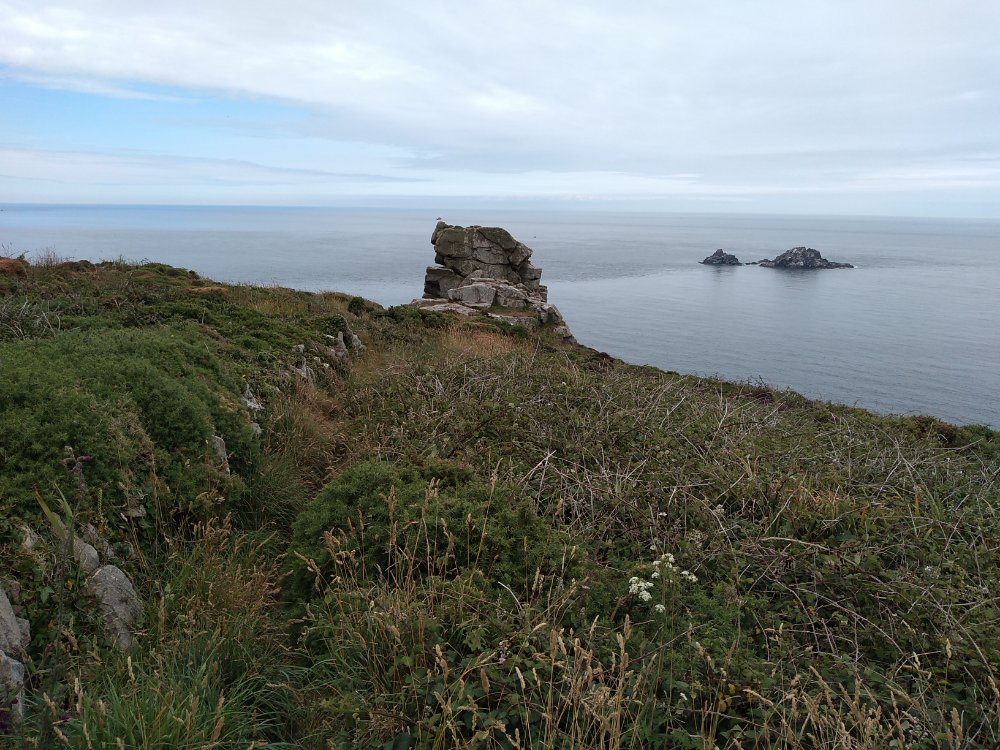 Later on, we stopped to look at a large barrow:
Even further on, we turned off the coast path to head into St Just.
Parts of this were quite a struggle, but we eventually made it to a dog friendly pub for lunch.
Next to the pub was an interesting bakers
These are meringues in the window.
Out of town, the path passed many old workings: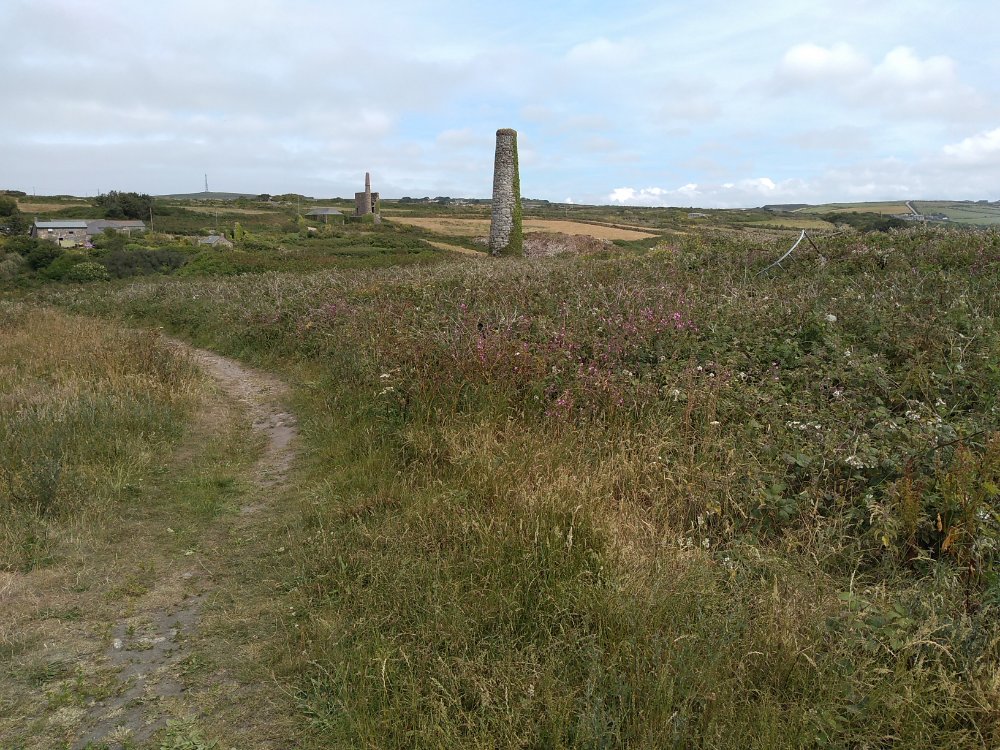 And eventually Cape Cornwall came into view.
Rocco had rolled in a cow pat earlier, so needed a swim in the sea to get clean:
Finally, we walked around the Cape: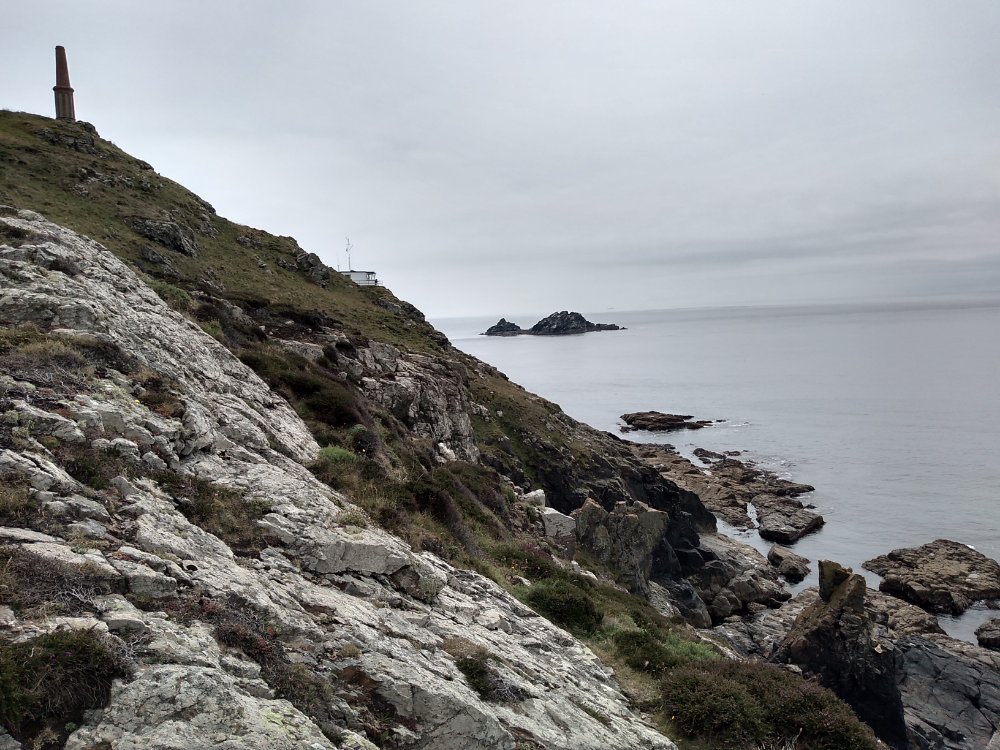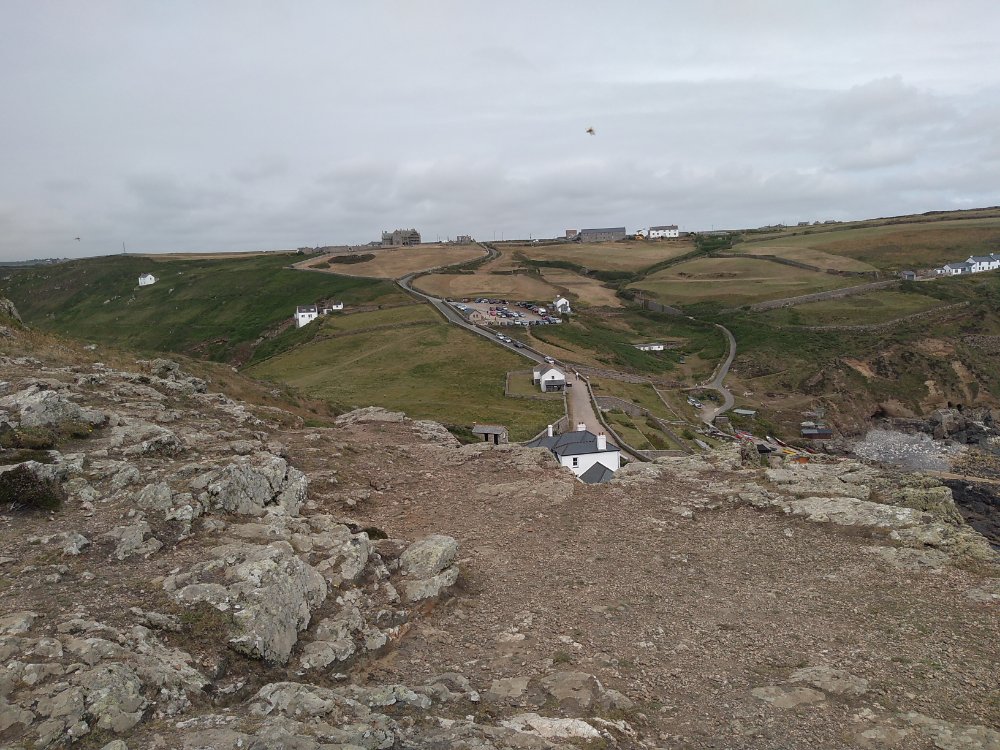 And back to the car. A good day!