Another fine day today, much warmer than yesterday (in some ways, too hot for walking…). We decided to explore some of the local ancient monuments that litter the nearby moors.
Rocco found a good way to cool down:
Not quite large enough for him… Unfortunately he then found some mud to roll in, so he looked quite dirty for a while.
We struggled to find the path to the first monument, but a quick word with the local postman and a short walk along the A30 solved the problem, and we were back in the bracken.
Eventually we reached Boscawen-un, a large stone circle.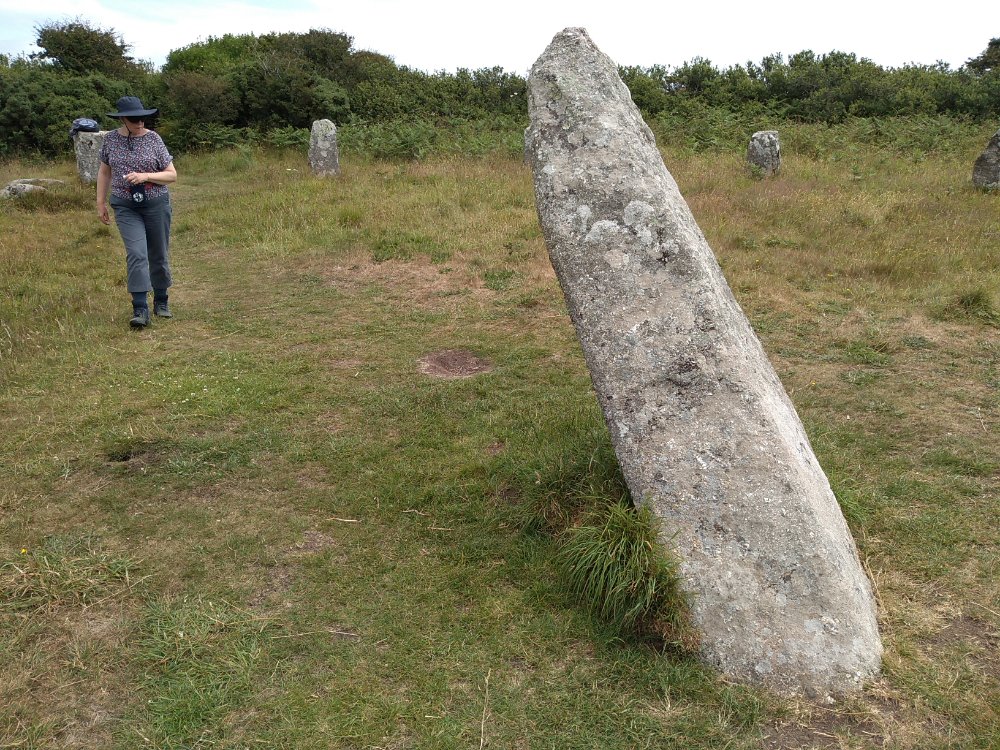 A good spot for a beer and a bit of lunch.
We then retraced our steps back across the common, and after a problem with a totally blocked and overgrown footpath, headed to Carn Euny, a large ancient settlement, first stopping in the shade for the rest of our lunch.
Occupied from the Iron Age through to the late Roman period, it's a village of surprisingly complete house outlines. Including some underground chambers, which Rocco enjoyed.
An interesting day.