We moved out of our first cottage this morning, and spent the day at Godolphin, a National Trust property on the way to our second cottage.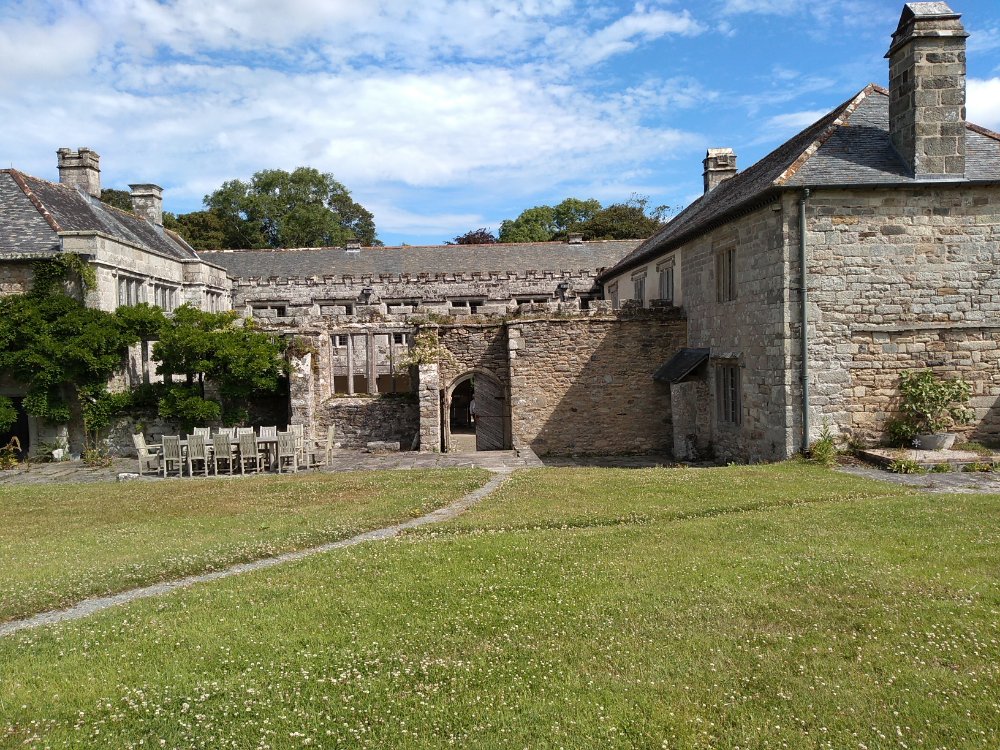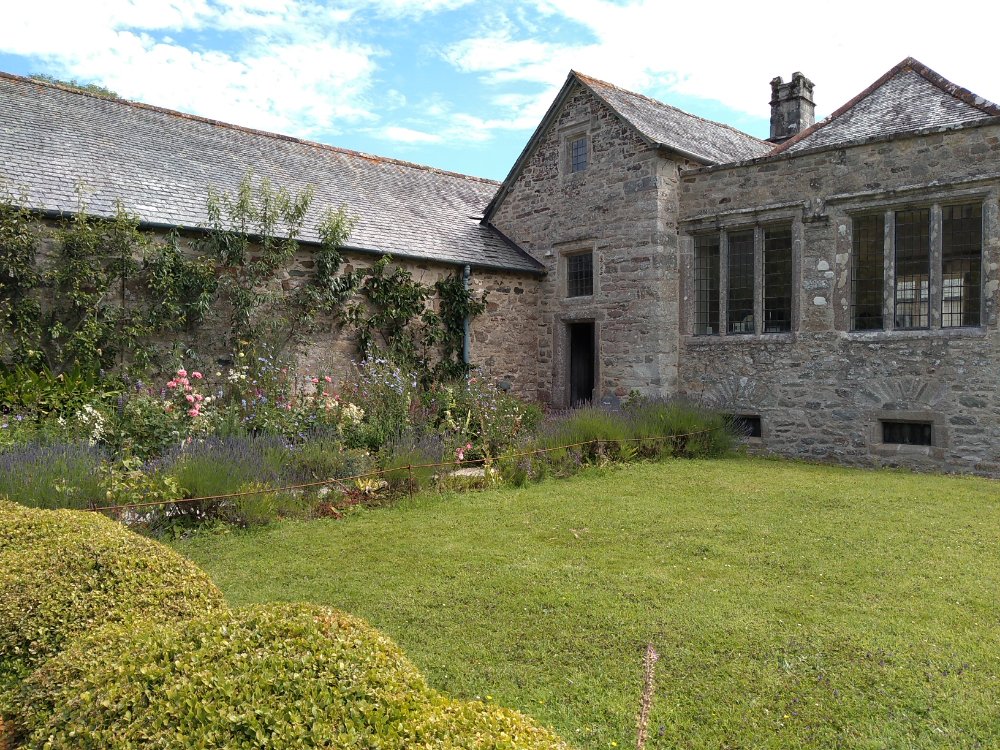 The only part of the property that isn't dog friendly is the house, so we did this in shifts. The house dates from the 1400's, but is now primary a "holiday cottage", albeit with a dozen or so bedrooms. All tastefully done as you would imagine.
The gardens were nice, both formal and a bit wilder.
After a break for coffee, we made some sandwiches and went for a walk up Godolphin Hill.
We found a nice shady spot for lunch.
And continued upward.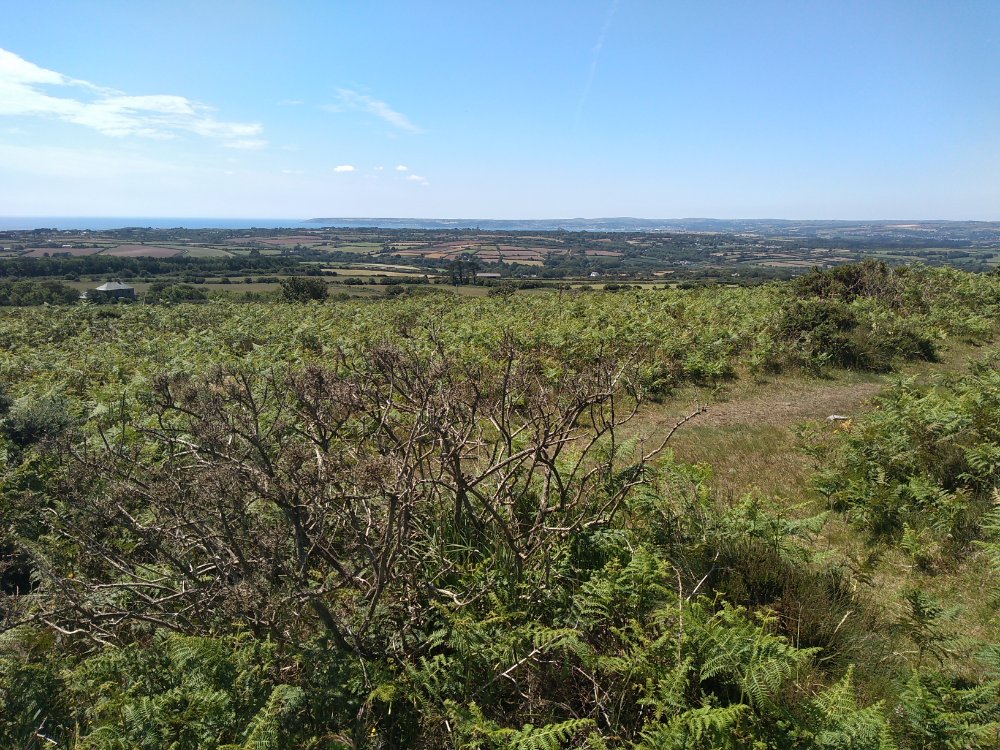 The views from the top were extensive, including both the north and south coasts.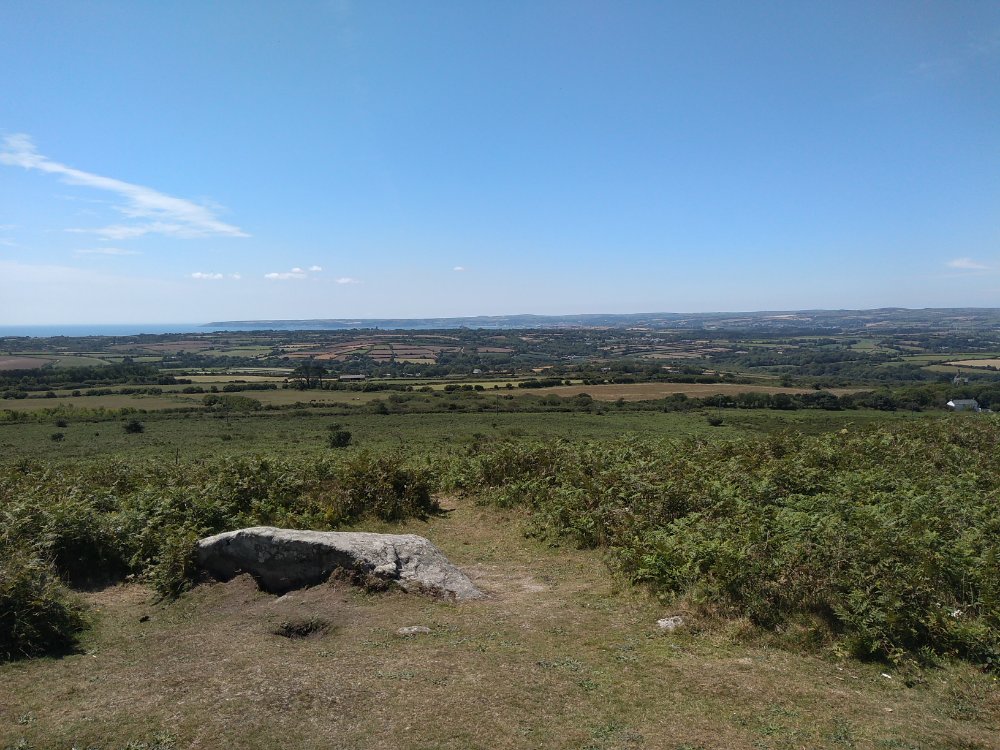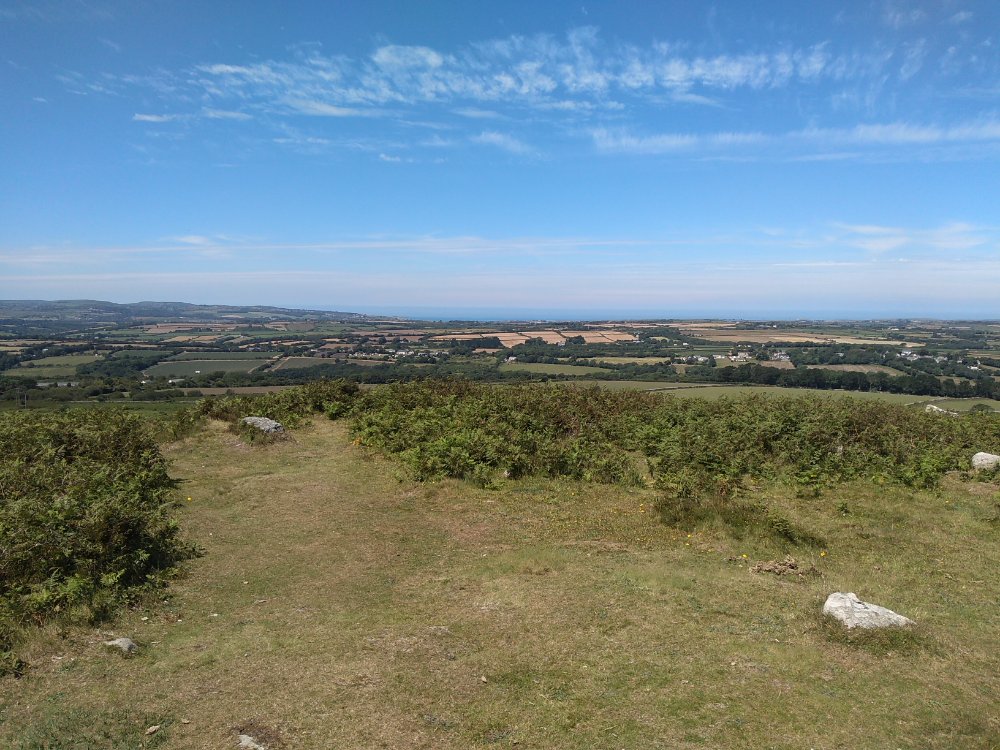 We took a different path down, past a small quarry.
And then dropped down to the river for Rocco to cool down.
A nice day.