Another National Trust property today… Trelissick is on a peninsula on the River Fal (from which Falmouth gets its name).
Lovely gardens, but no dogs allowed, so we did them individually. During Tina's turn, Rocco and I went on the "Woodland Walk" around the estate.
This included a small beach on the River, so Rocco was happy.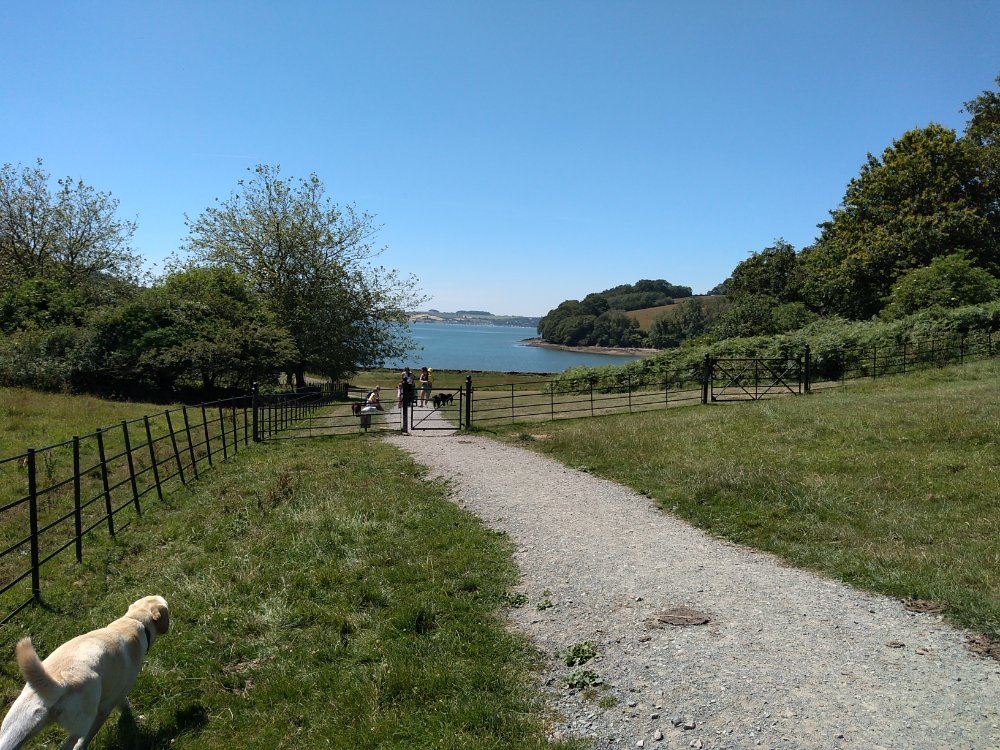 Further on was the King Henry ferry across the river.
And even further on, an enormous ship was moored in the river.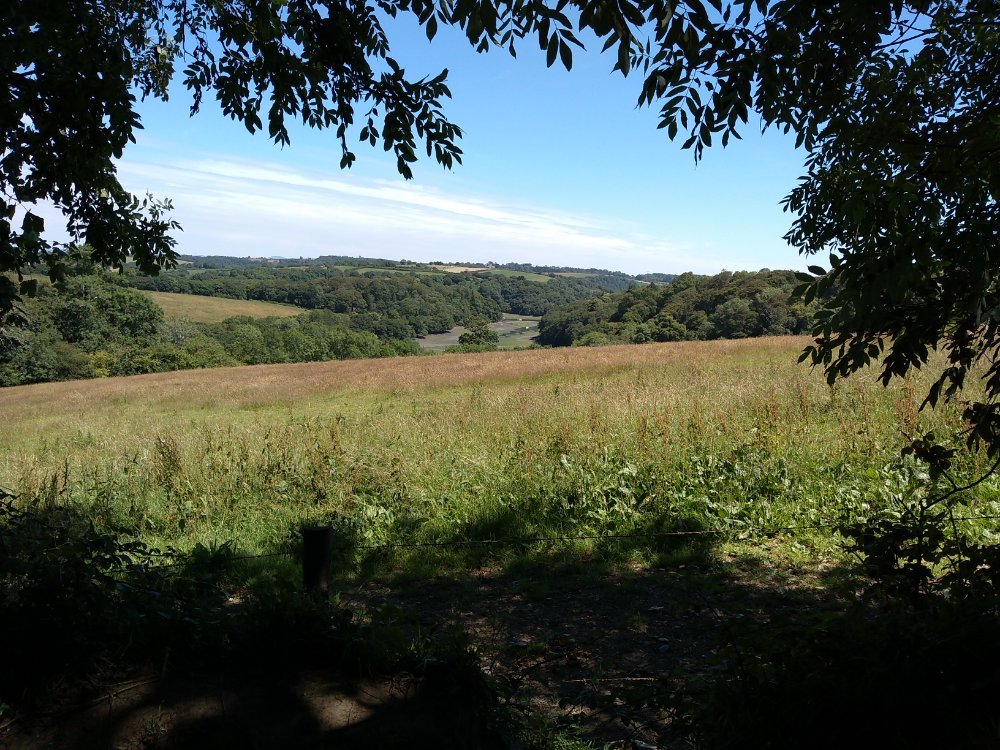 This was one of the best National Trust estate walks that I've done!