Gunwalloe is on the coast only a few miles south of Penrose, but it was quite a long drive due to the roads winding around the hills.
One of coves had a dog ban, but the other, more interesting one, was dog friendly.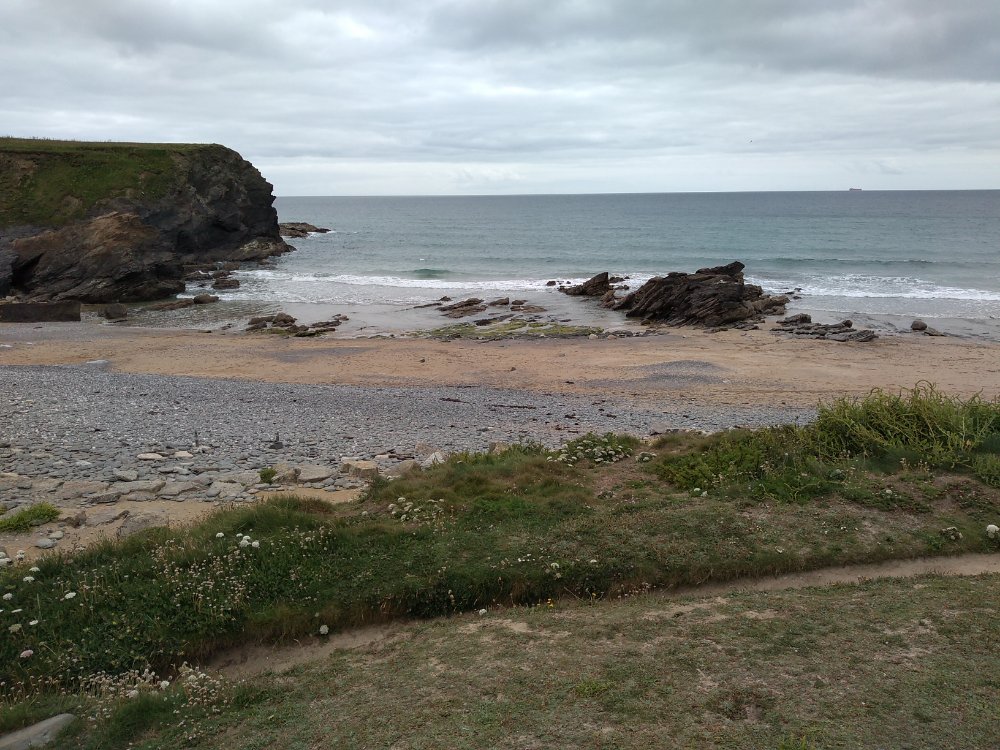 Tina looked at a small church there (electoral roll of 6 people), then Rocco and I then climbed a small outcrop with lovely views.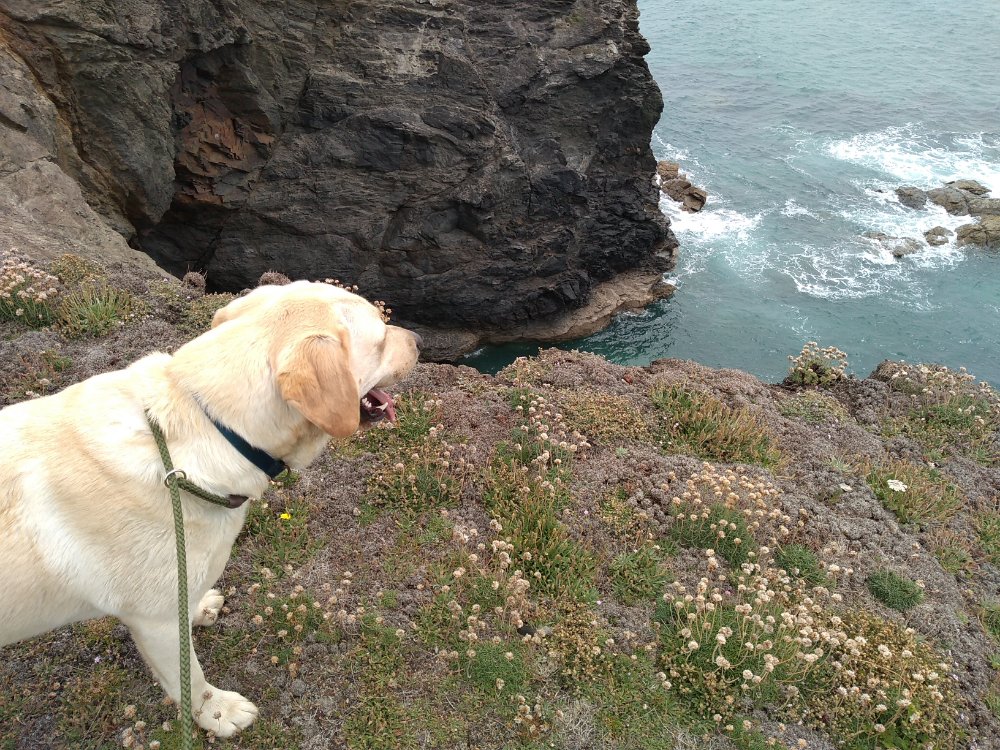 A nice spot.