Another day, another mountain…
We met at Wengen station for our reserved coach in the train up the hill.
Unfortunately, one of our party wasn't feeling well, so I and another chap had to be deputy tour managers for the morning.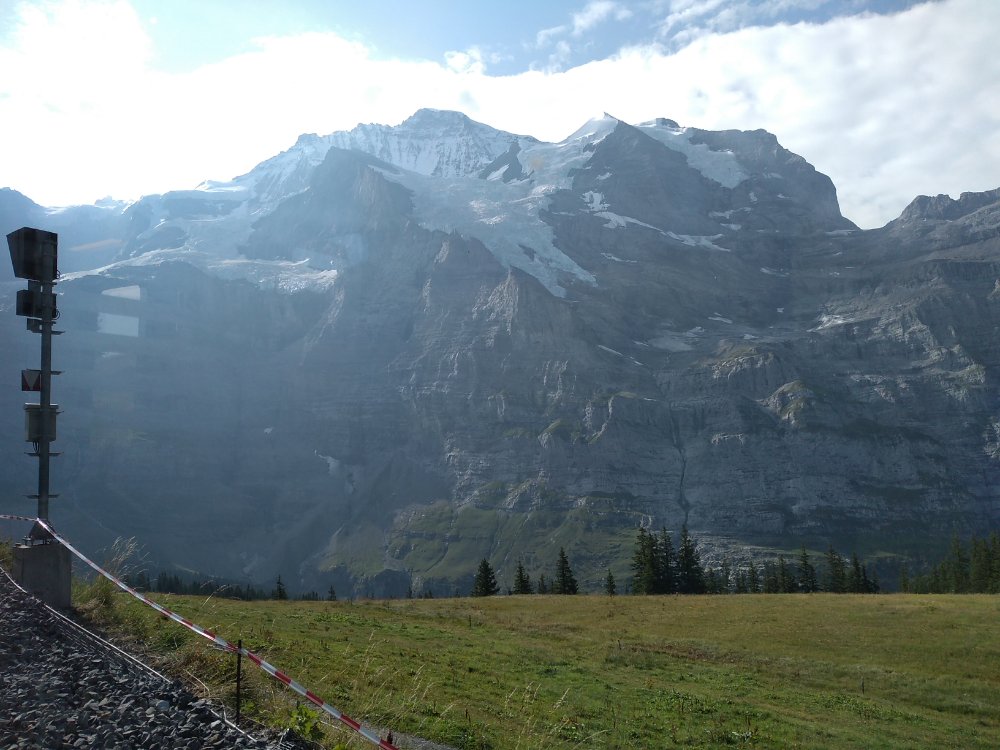 We had a single change of train at Kleine Schiedegg – the second one is mostly in tunnel, so not very interesting. But the train did stop for 5 minutes so we could get out for a look through some 'windows' in the rock:
And then we were at Jungfraujoch station, the highest in Europe at just under 12000ft.
Inside were the usual collection of overpriced shops and restaurants, and a small outside viewing platform: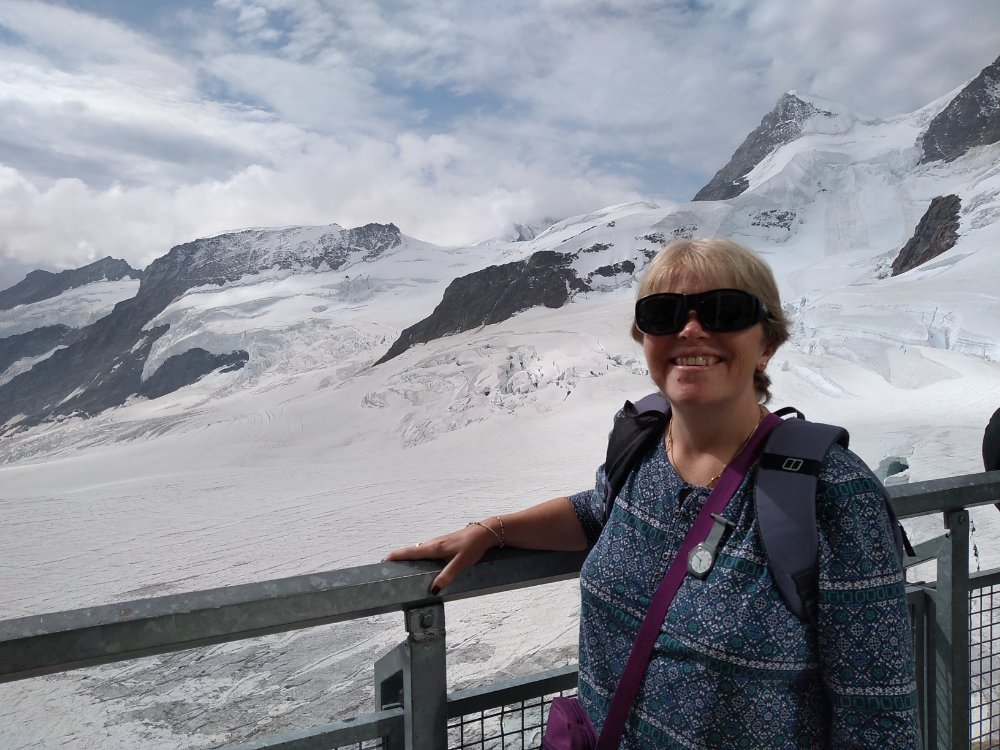 Further along some tunnels was a long and fast lift to a science research station and some more viewing platforms: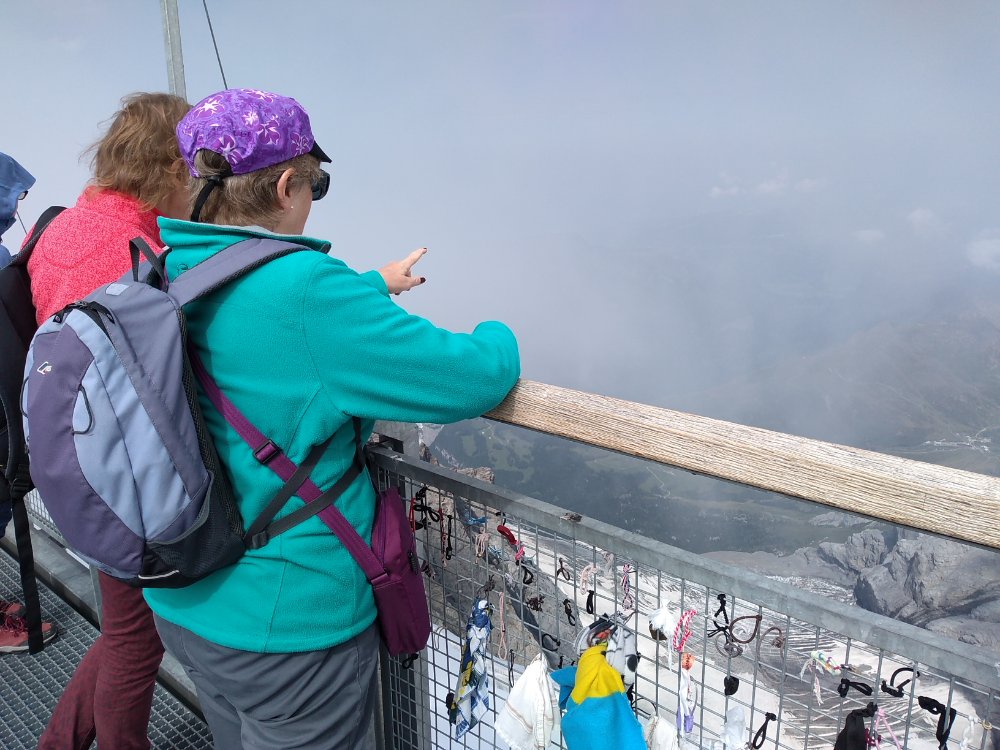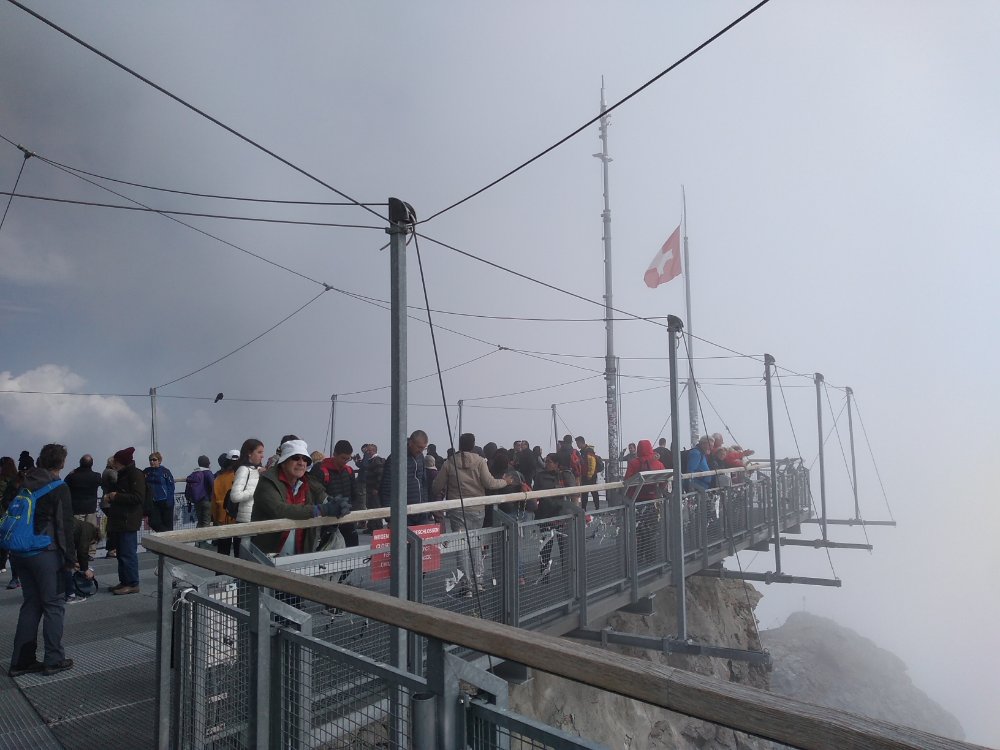 It was a bit murky at this point, but soon cleared:
We then explored the other inside attractions…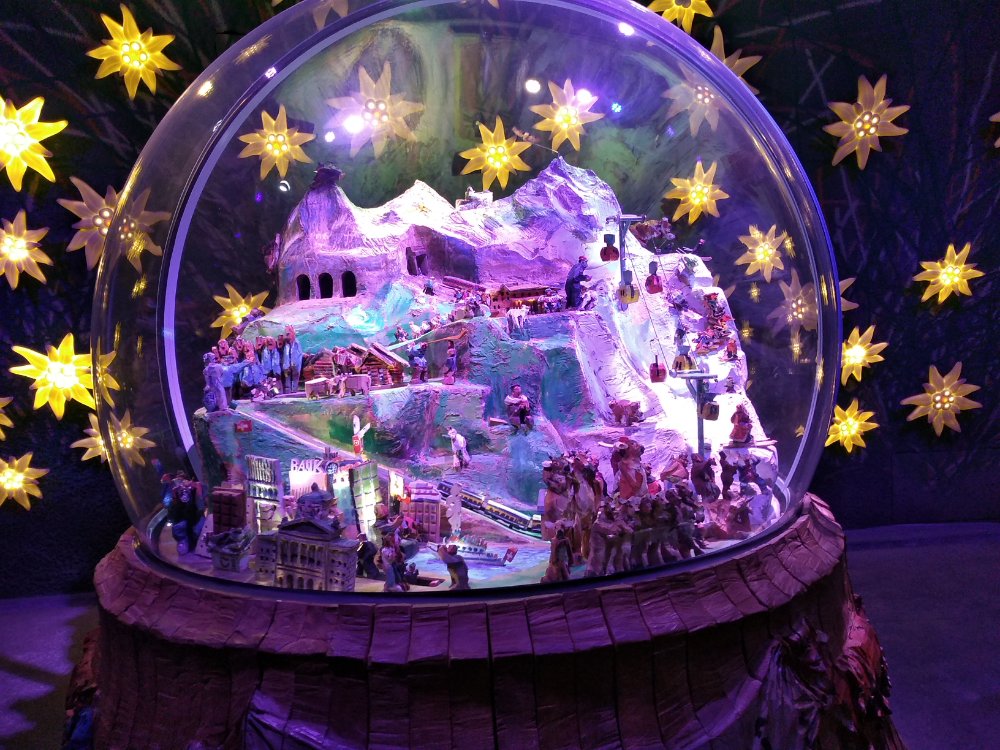 and some ice sculptures:
Finally, we managed to get to some snow (the main access to the glacier was closed for some reason):
By then, it was time for lunch and a beer.
I did have a further look outside, but by then, it was very murky, windy and damp!
It was nice to get back down to the sunshine a mere 4000ft up.