The forecast rain seems to have held off, so we had a short stroll around this end of Wengen. First was the reform church: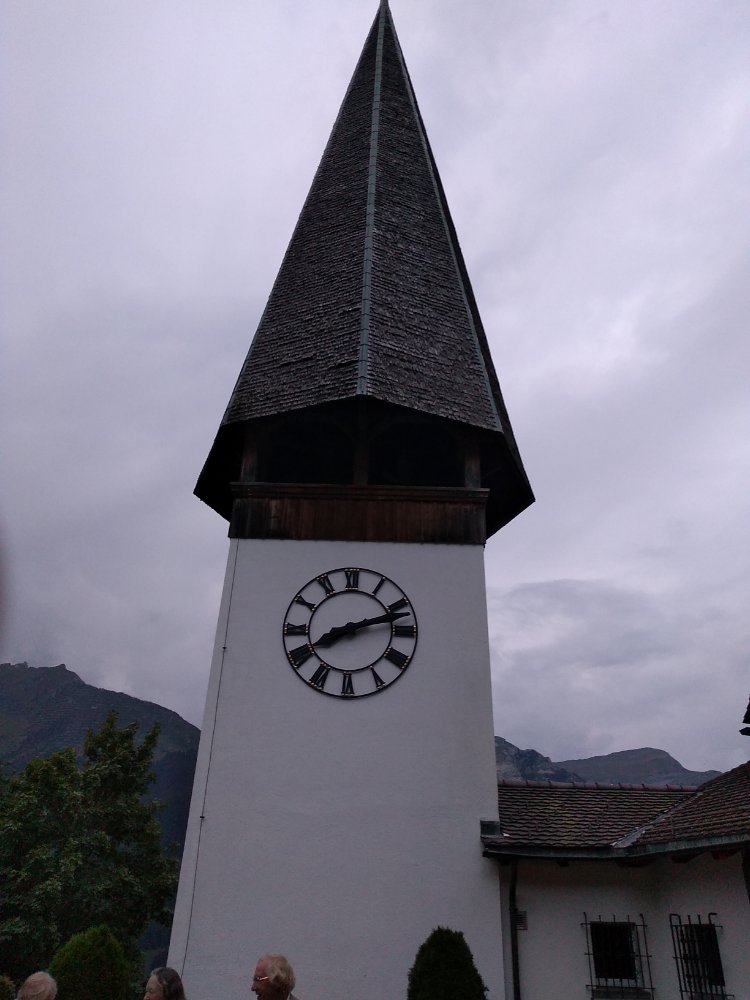 A nice simple church with interesting stained glass windows.
The view down the valley was excellent:
We then went to an "English Church", St Bernards:
Again, plain and simple. All the services are in English, which is quite unusual for a church in Europe.
By which time, it was getting dark:
A lovely stroll.