Our itinerary had changed so we've a few hours in Strasbourg before our trains to Switzerland.
Nice warm weather again, and we explored a different area of this lovely town.
First, the cathedral:
We then followed the river around in a large circle: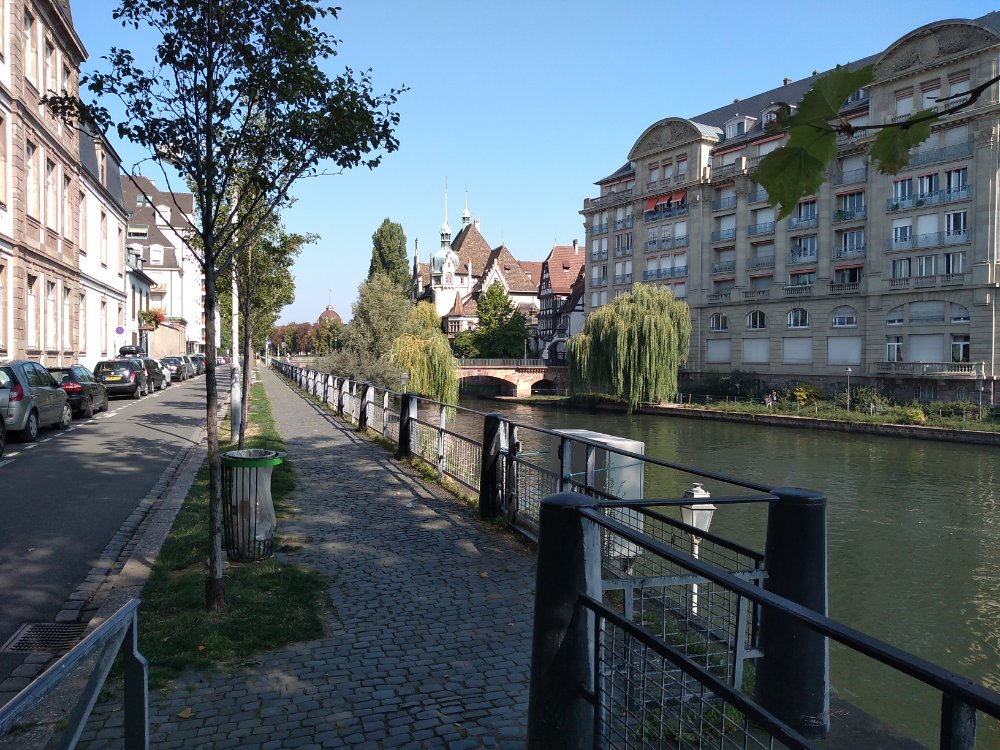 With a diversion to a park to find a seat and some shade:
Then back along the river to our hotel:
Stopping for a beer along the way of course!