Yet another mountain today… This involved a train down into the valley, a cable car up the other side, another train, a walk and two more cable cars!
This is the view from the first cable car:
It connects with a single coach train at the top:
And has interesting machinery to transfer freight from the cable car to the train:
At the top end, we had a bit of a walk to Mürren, and sadly, it briefly drizzled…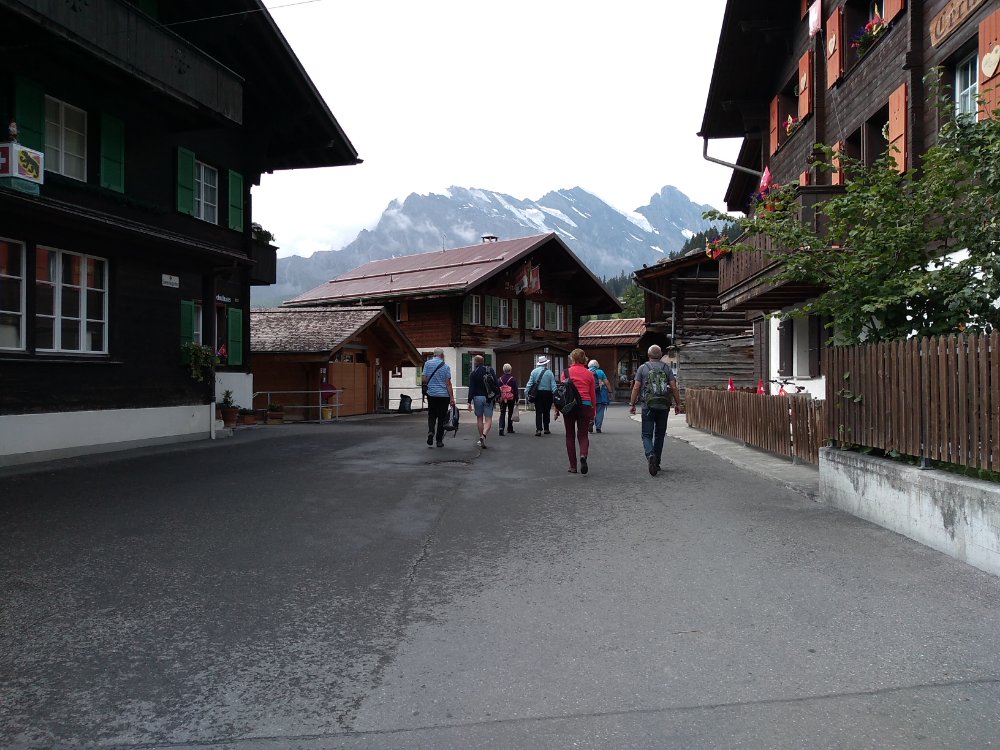 The next cable car went up into the clouds to Birg: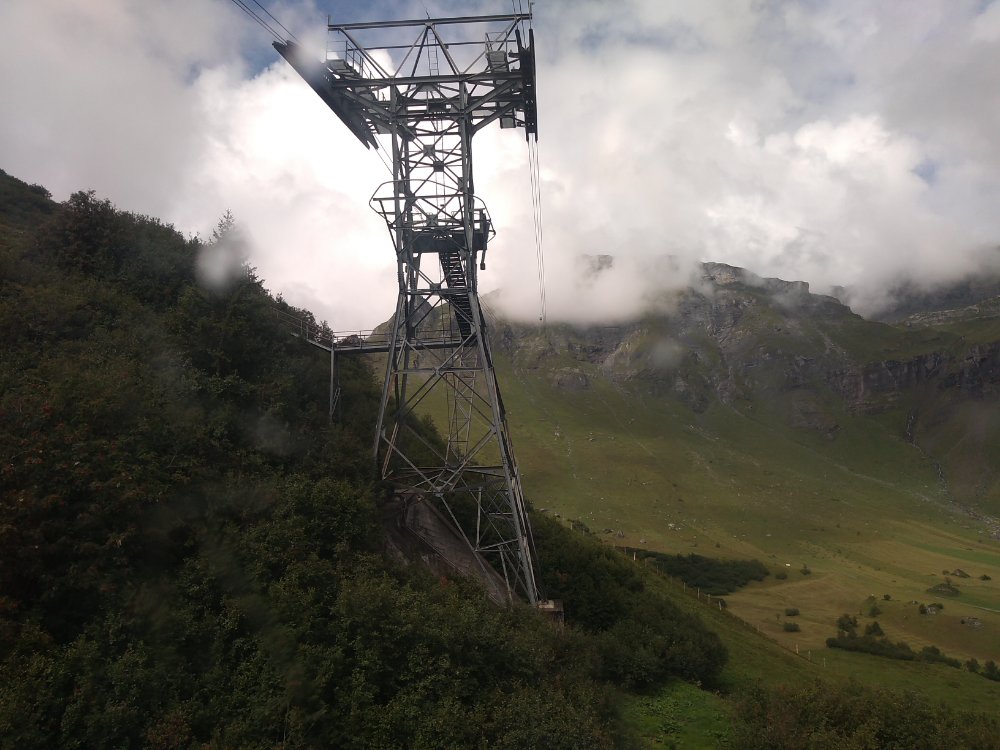 Where we changed yet again and headed up to the Schilthorn.
Luckily there were breaks in the clouds, though we never saw the Jungfrau or Eiger.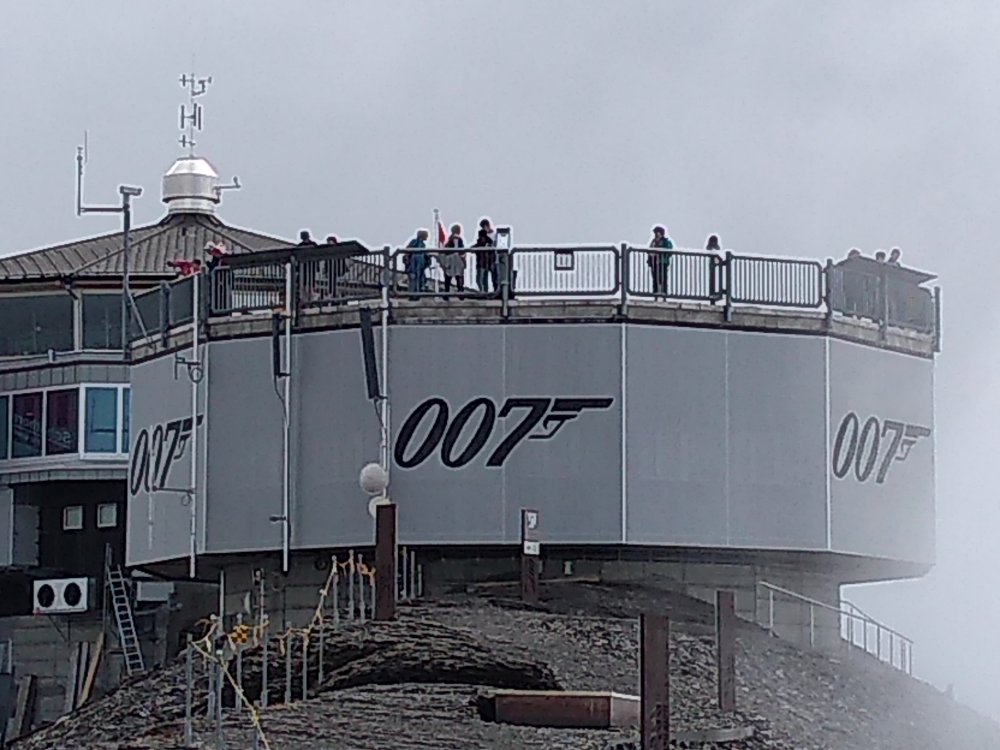 They publicise the fact that this was used in one of the James Bond films.
On the way back, we stopped for a beer at Birg: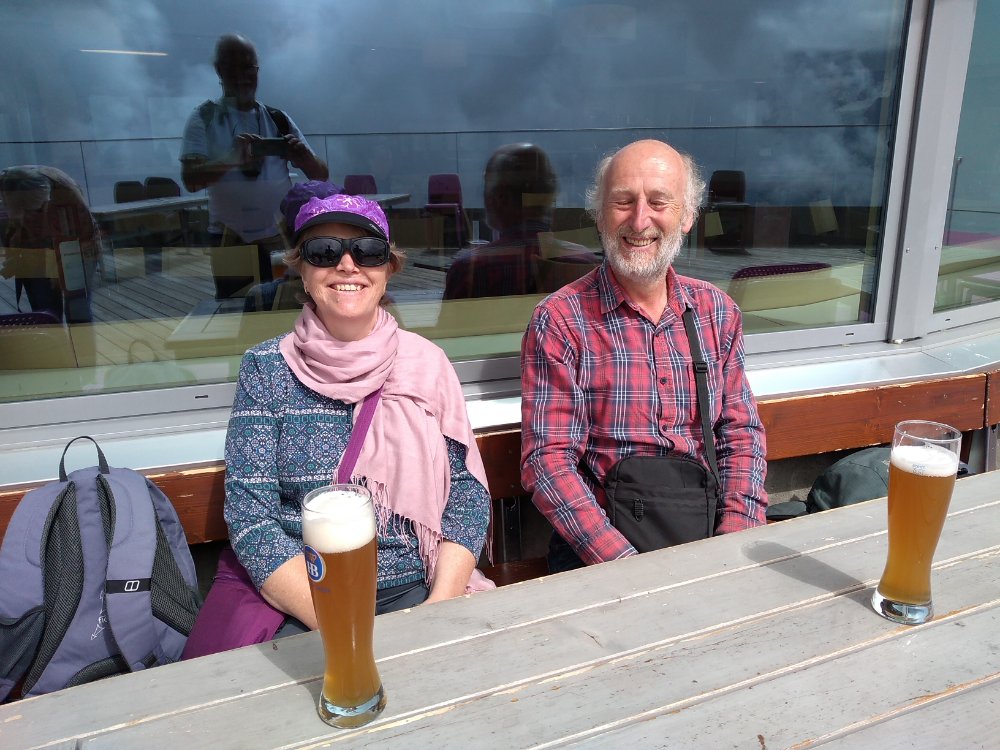 Then back to Murren.