Got up at 6am yesterday to go to Tesco.  Much calmer than last week in the evening! I think I will do this again – in spite of not being a morning person.  I took the opportunity to treat myself to croissants for breakfast, which I had with my coffee after the shopping.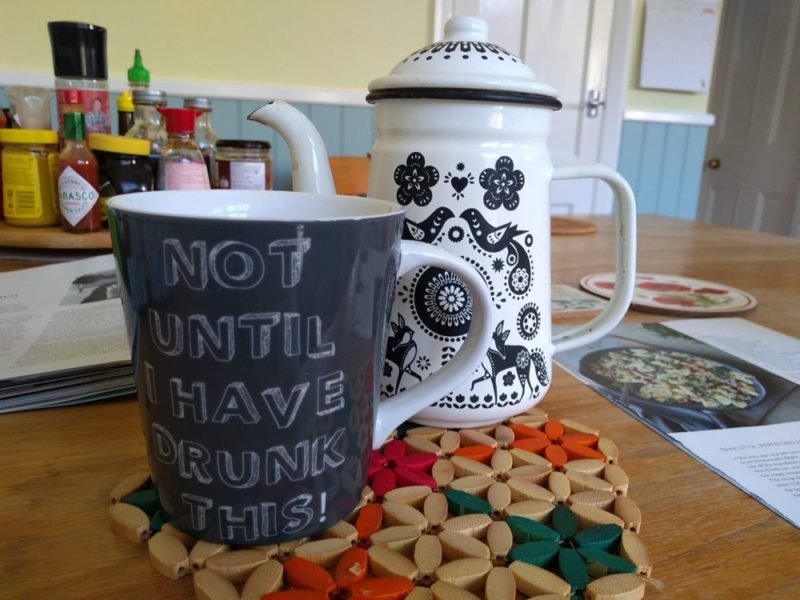 Most of the rest of the morning was spent cutting up the labels I printed earlier.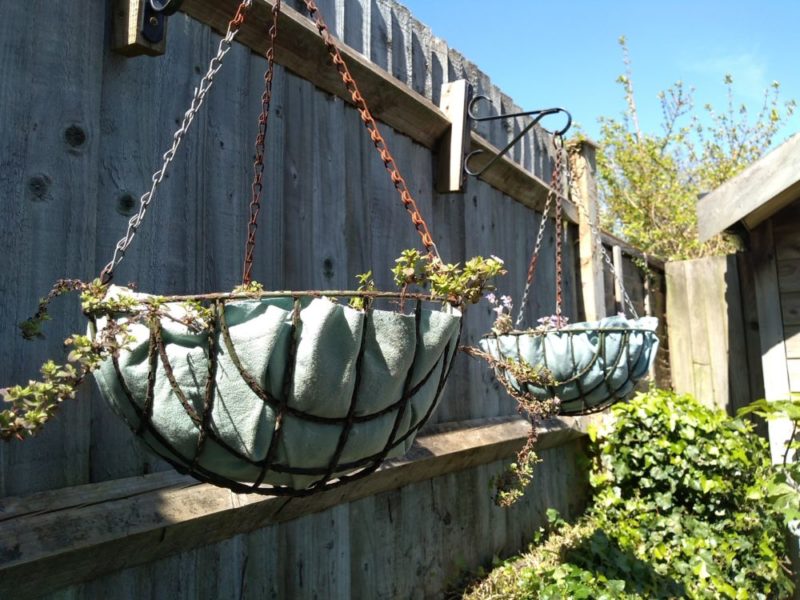 In the afternoon I finished the other hanging basket.  We shall see if the cuttings take and the seeds germinate.  They don't look great right now, but watch this space!
As for today, Bible group this morning.  This is a "normal" Wednesday activity, but I am still having trouble remembering which day it is.  Maybe subconsciously I want it to be Thursday so I can settle down with a beer.  Maybe I'll settle down with a beer anyway!