We have been missing the occasional meal in a pub, so took advantage of a Tesco "Meal Deal" and made our own. I'd earlier collected a few pints of "Wantsum Imperium Bitter 4.0%" from our local beer takeaway, and enjoyed a beer in the sunshine while the cook was hard at work!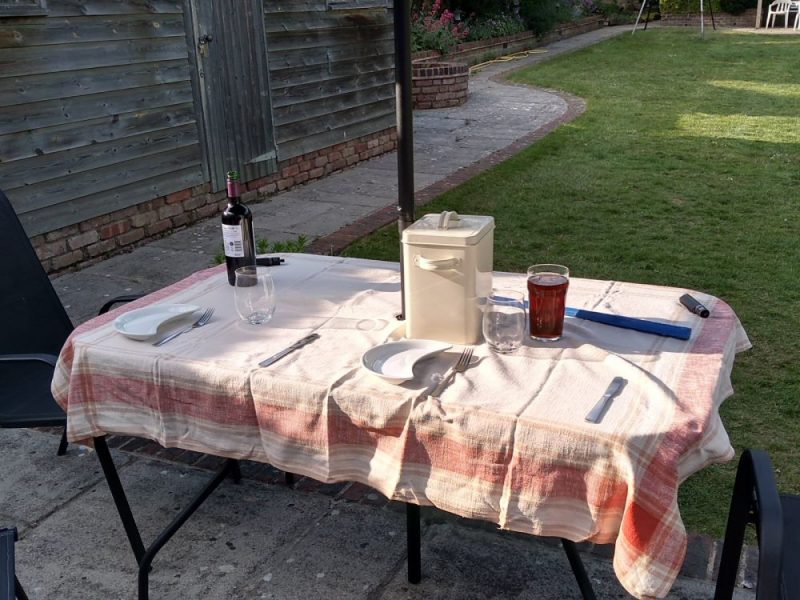 First course was peppercorn steak with lemon and thyme roast potatoes, pan fried mushrooms and salad. All washed down with a reasonable wine: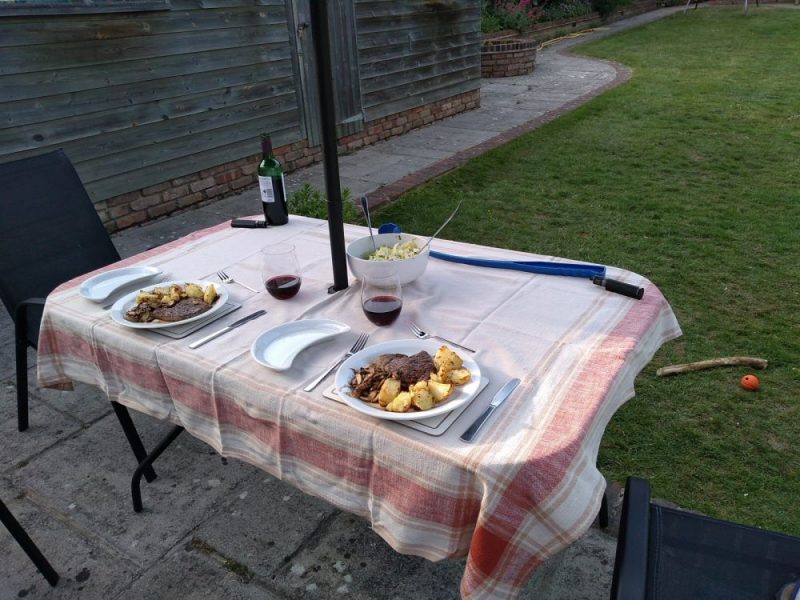 Pudding was raspberry cheesecake and cream: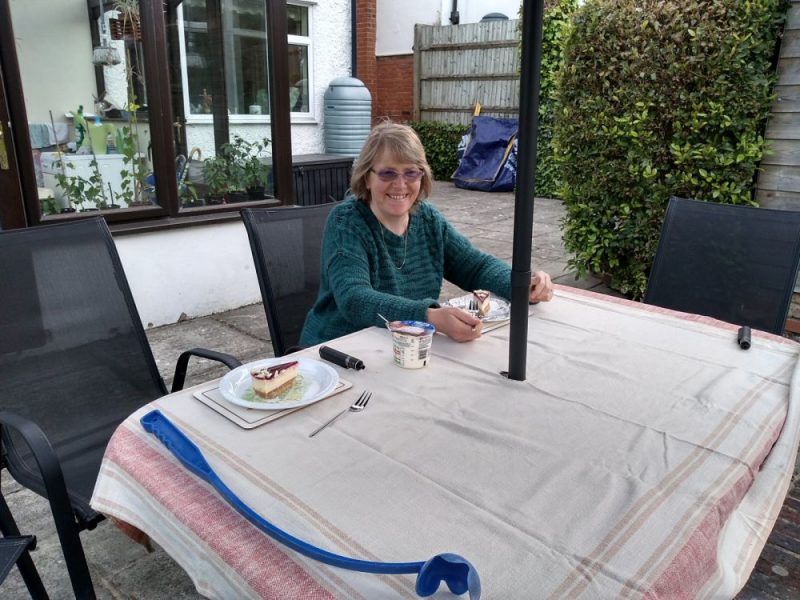 Total cost £10 (plus a few vegetables), including the wine. What a bargain!