As we're now 'allowed' to travel further for our exercise, we decided to walk around Oxleas Wood in the sunshine. This is actually a collection of woods and parks that interlink around the Shooters Hill area in South East London.
We started in Eltham Park South (the park is split in half by the main A2 Dover Road):
Rocco found a stick within seconds of getting out of the car:
We then crossed the A2 via a large overbridge and walked through Eltham Park North, which is mainly woodland. Rocco found a dirty pond of course: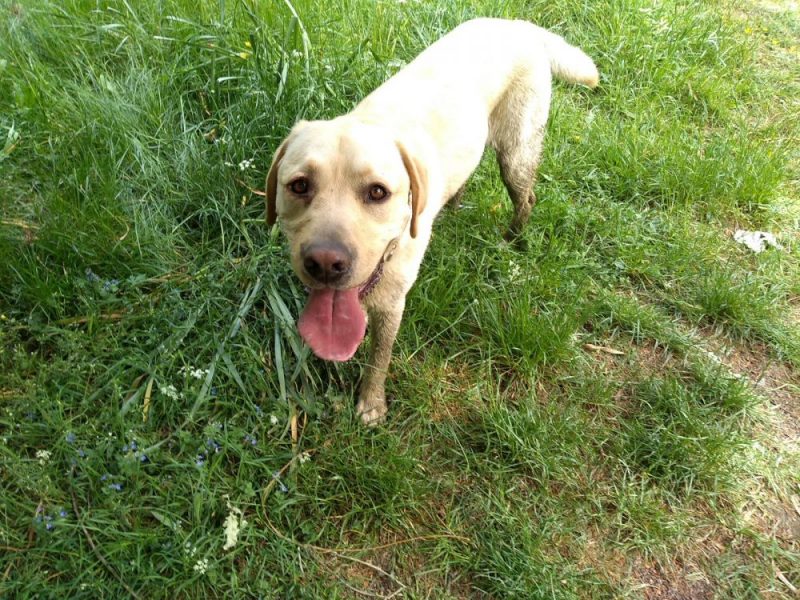 We then walked through Oxleas Wood to Severndroog Castle:

Severndroog Castle was built in 1784 as a memorial to Sir William James, once the Director of the East India Company, by his wife Lady Anne James. It celebrates his most famous exploit, the capturing of the island fortress of Suvarnadurg. Severndroog Castle is 132 metres (432 feet) above sea level, gifting it with exceptional views of the London cityscape, the Thames River and the edges of London's seven surrounding counties.
It was of course closed, so no "exceptional views" for us. Instead, we stopped for a break on the terrace, then headed back downhill a different way: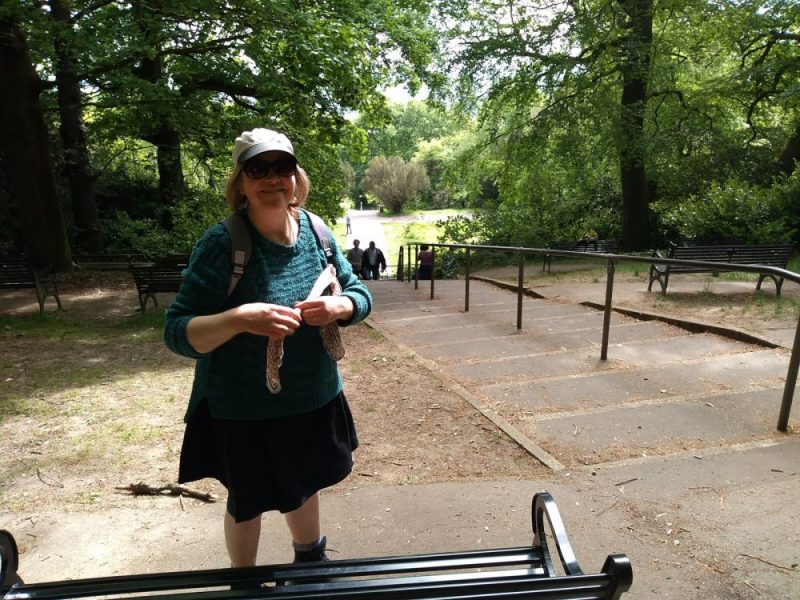 This had more meadows (you can see a small open cafe at the top of the hill):

And then back through Eltham Park:

A nice afternoon out!