The banners I made last weekend are now in place on the church fence.  We have invited anyone from the community to add their symbols or messages of Faith, Hope and Love.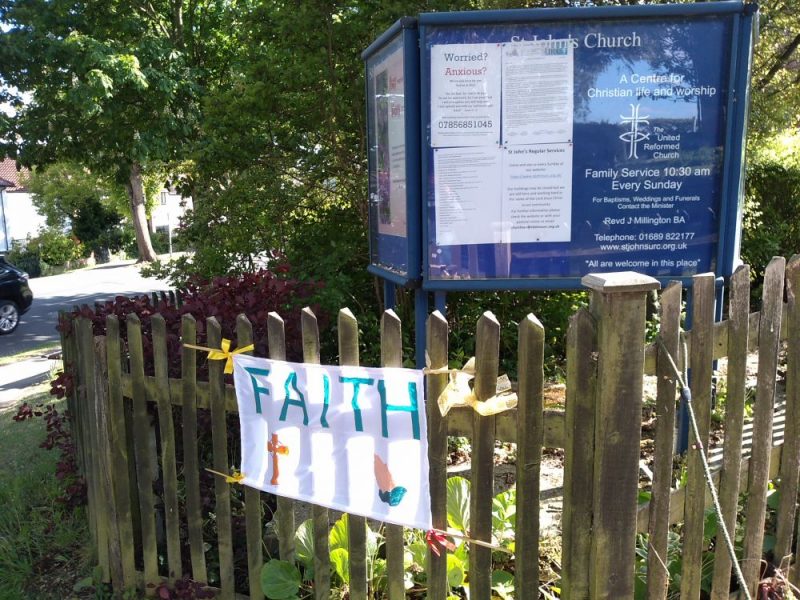 If you look closely to the left of the "Hope" banner, you can see that someone has already put a mini wreath there.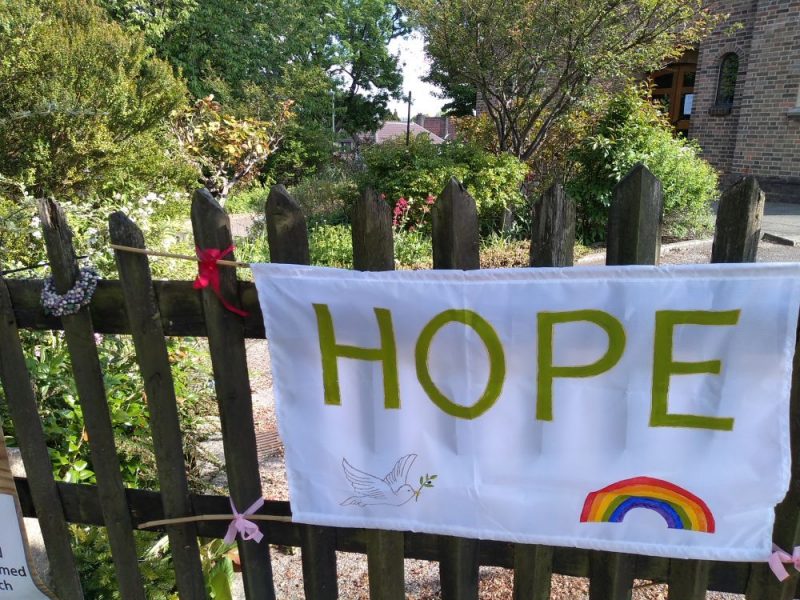 And a message has been added by the "Love" banner.
Having tied them to the fence last Wednesday, I stopped while walking Rocco yesterday, to take the photos.
Rocco is hoping I will hurry up and take him home for supper!