This year, for the first time in several, I have had time to gather some herbs for the freezer.
Here's a big bowl of herbs ready for sorting.
And here they are sorted.  The lids are from pots I have used in previous years, although not recently.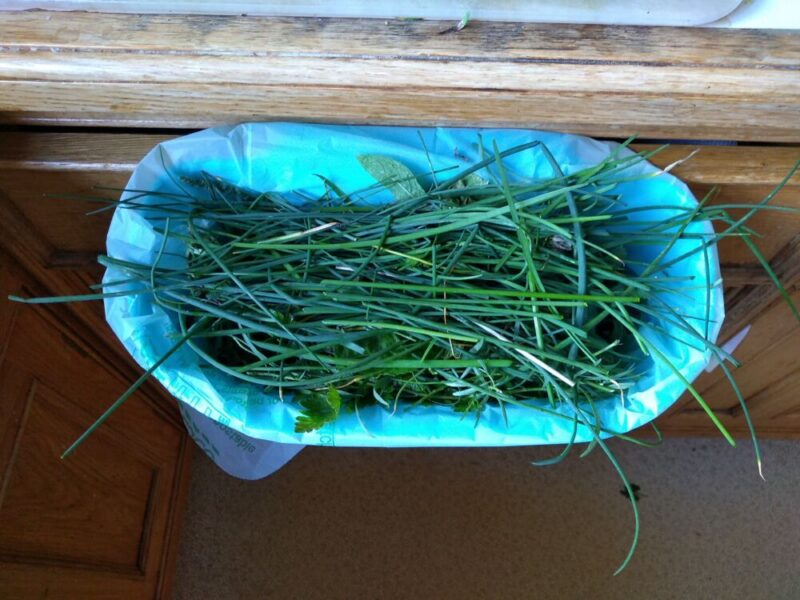 And here are the stalks, the leaves which weren't good enough, and a few dandelions.
The herb bed has been particularly good this year, and I have really enjoyed using it.  I even took a bag of herbs with me on holiday, which livened up what is usually very plain cooking when we're away.