I knew the dining room cupboards needed sorting out.  Some of them contain overflow from the kitchen, and buying a new wok triggered a sort out of some of the kitchen cupboards.  Furthermore, we looked at old photos of the dining room and realised it had not always been this cluttered!
So I emptied the cupboards on to the table…
Reminds me of the photo we took of our wedding presents!
Some of it went to the bin, some to be re-homed, some to the loft, and the result…
Of course, the fireplace is gone, the wallpaper is different, and the pile of games is "new".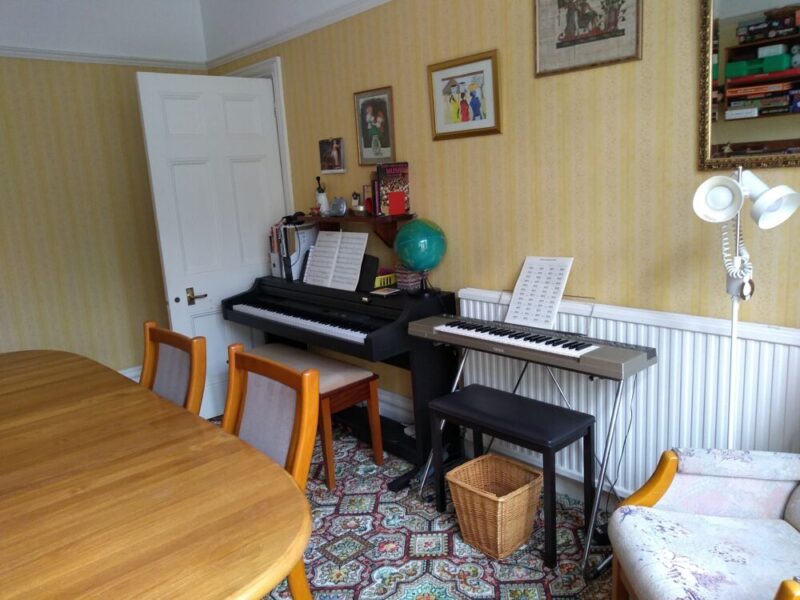 You may recognise the little dancing girl from the 1980's photo.