This week we had the second attempt at proving the pizza bases in the new proving oven: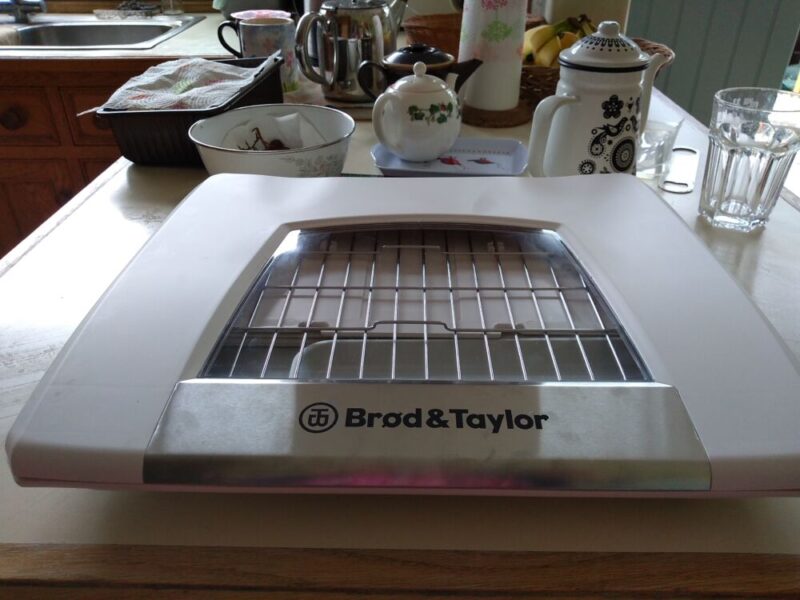 It starts off quite flat, which is handy for storage.
The lid lifts up, then off, then the inside unfolds so you get a box.
It takes less than five minutes to get to 40°, during which time I make the pizza bases.
Next, the frame which Phil designed and 3D printed is unfolded, and the pizza bases stacked in it.  We had to buy new trays because the old ones were too big!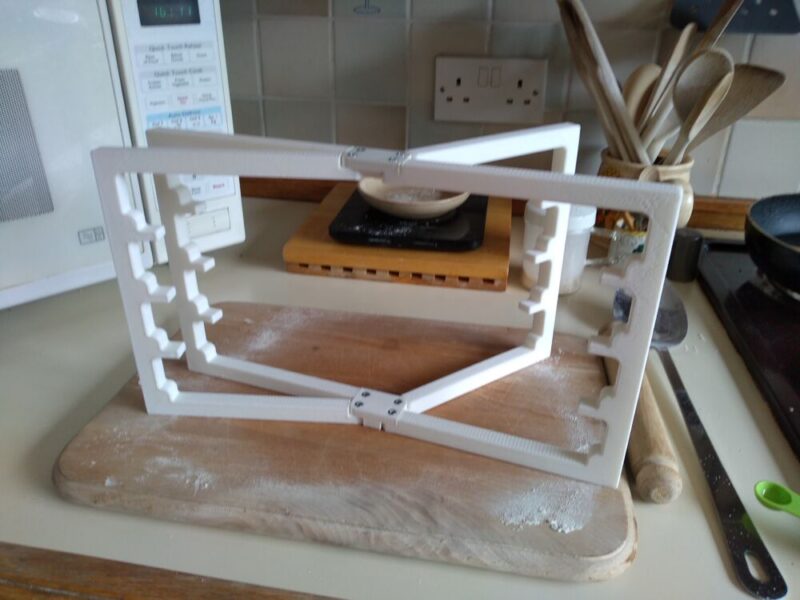 Finally, the whole lot is lifted into the oven. I must say the contraption is much more stable than I feared.  It'll be interesting to see what it's like with four pizzas!