Some years ago, I began crocheting squares from some cotton yarn from my stash.  Squares are good to take on holiday, as they are small and you can just take a few at a time, but it also means the project progresses slowly… Anyway, I was getting near the end of the cotton, so it was time to decide what to make from the finished squares.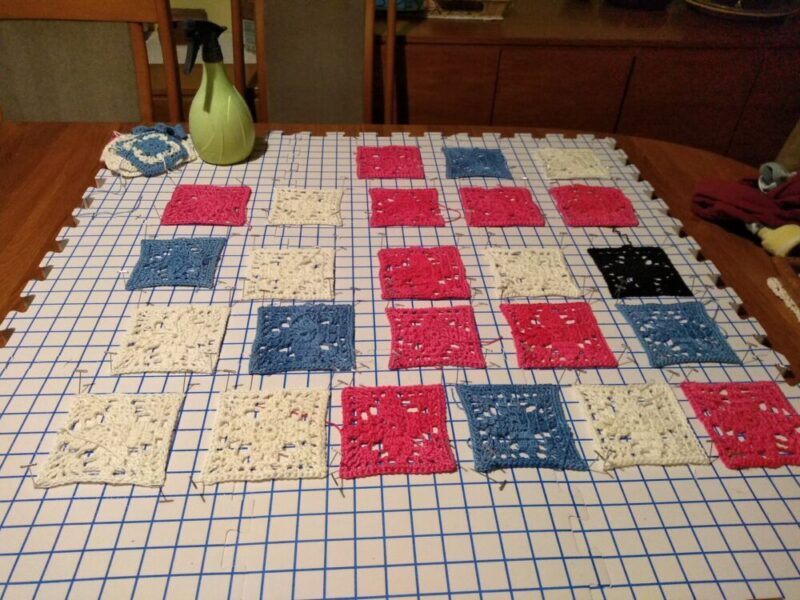 First, they had to be blocked, then pressed. 
I ended up with 33, just the number for a shrug pattern I found.  The photo below was taken on the bed while I was away in Cambridge – the whole project was still small enough to take in my rucksack!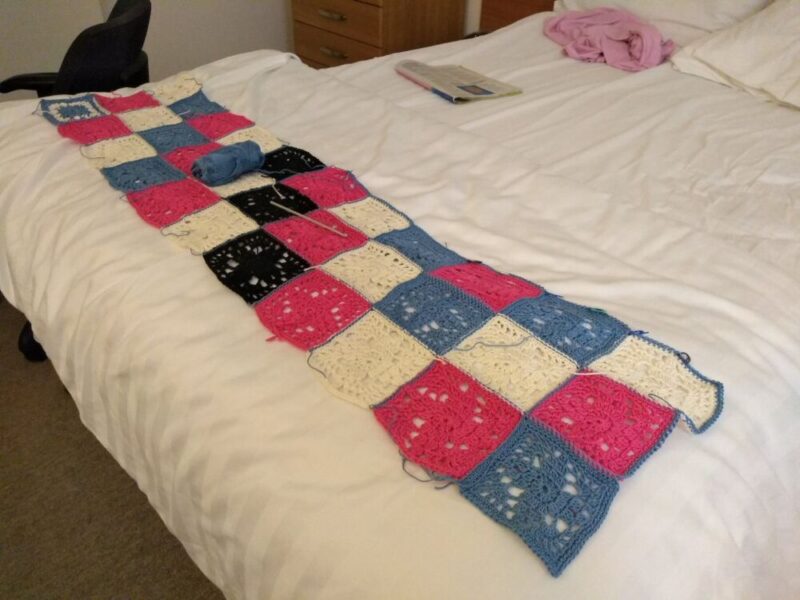 The assembled shrug had to be blocked again after I had crocheted the squares together.
Here it is being worn as a shrug:
But the sleeves have buttons, so you can also wear it as a shawl…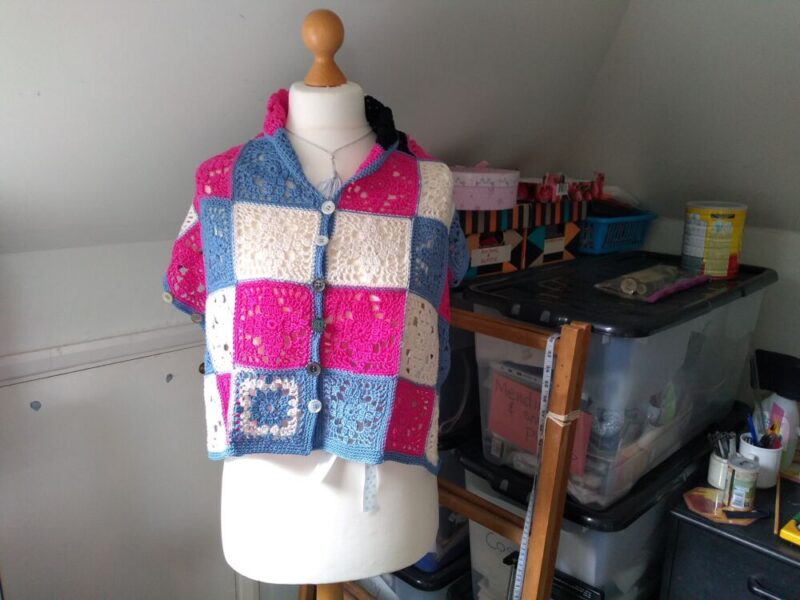 …or a scarf!
Very adaptable!  But do I store it with the wraps, the shrugs or the scarves??