We had a fairly slow journey to Polstead yesterday (too much traffic?) but just got to Colchester in time to collect the Children, who had traveled down via London.
First stop was a shop and lunch at Asda.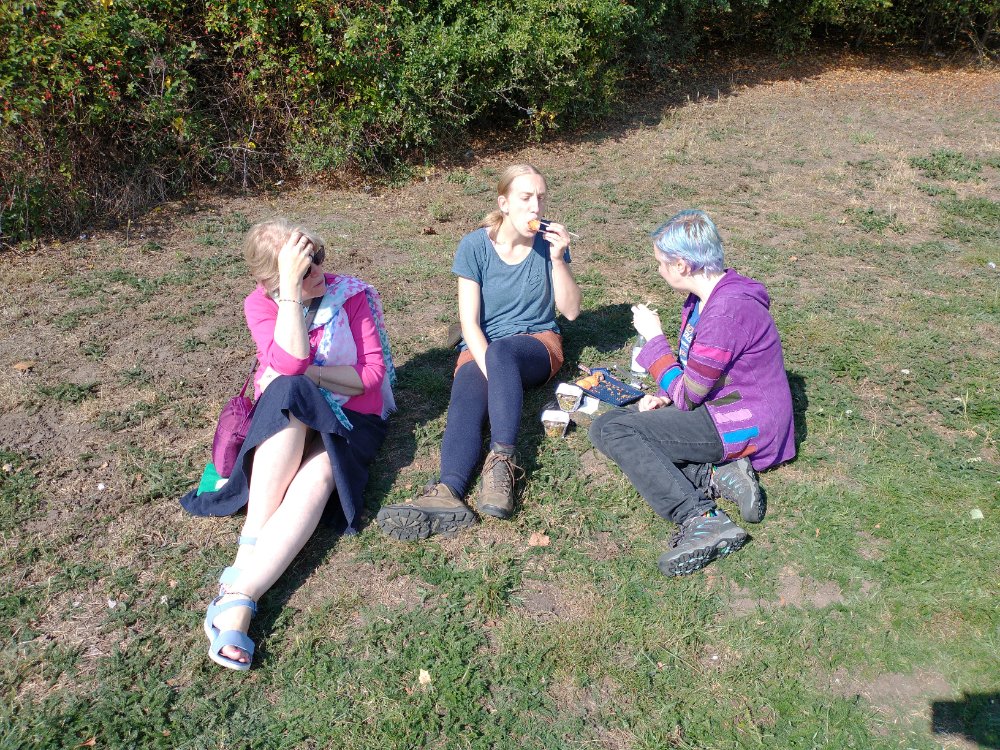 Then all the unpacking and taking in the main delivered food order.
Sprotts Farm is in the process of being updated, but some things happily remain the same.
There is a new Swimming Pool (now shut for the year) and a games barn and courtyard:
It's so nice to be back in such a quiet area with lots of walking on our doorstep.