Another warm and sunny day was forecast, so it was on with the walking boots again to enjoy the local countryside.
We started from the farm this time, and had a number of ploughed fields to cross, but these were not too bumpy and of course, very dry:
A bit further along, we stopped for our morning apple:
The terrain became more mixed, with a friendly horse to say hello to:
As we dropped down into the Stour Valley, there were some nice views:
We then followed the River Box upstream, and Rocco had several opportunities to get wet!
We stopped for lunch by a field of beets
After lunch, there was a very overgrown section of path that took careful navigation with shorts on:
Rocco found another ford to play in:
We then climbed up the hill towards Stoke-by-Nayland, then dropped back down again to follow the river again.
Finally, we reached Homey Bridge ford, and Rocco spent ages playing in the water: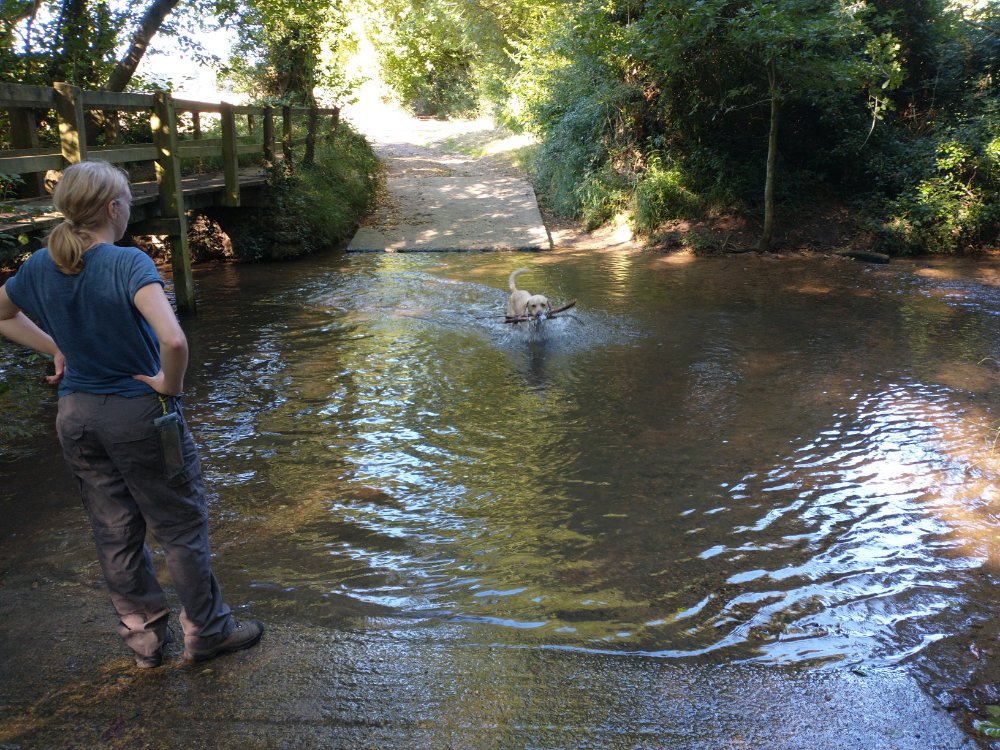 Then back up the hill to home and a welcome cup of tea.
8.6 miles today.