We went somewhere new for the morning dog walk. Coaley Peak is a car park high on the ridge south of Stroud, with good views over the Severn valley:
We followed the Cotswold Way long distance path north through the woods:
Rocco of course enjoyed his stick: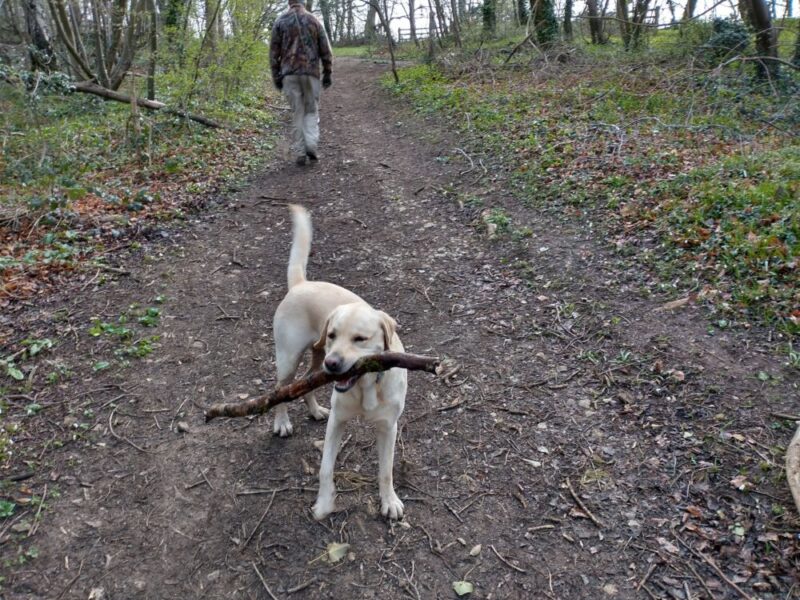 The path followed past some quarries and headed downhill: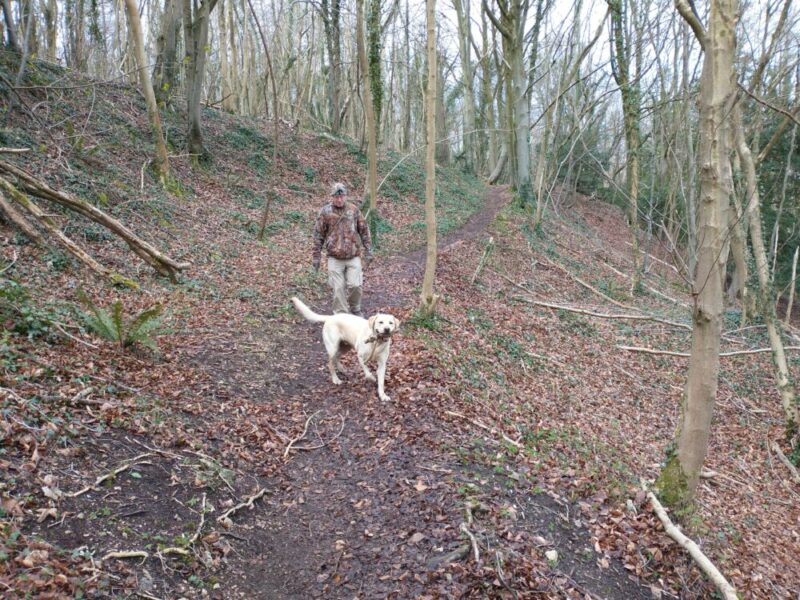 Eventually, the path followed along some fields lower down the hill: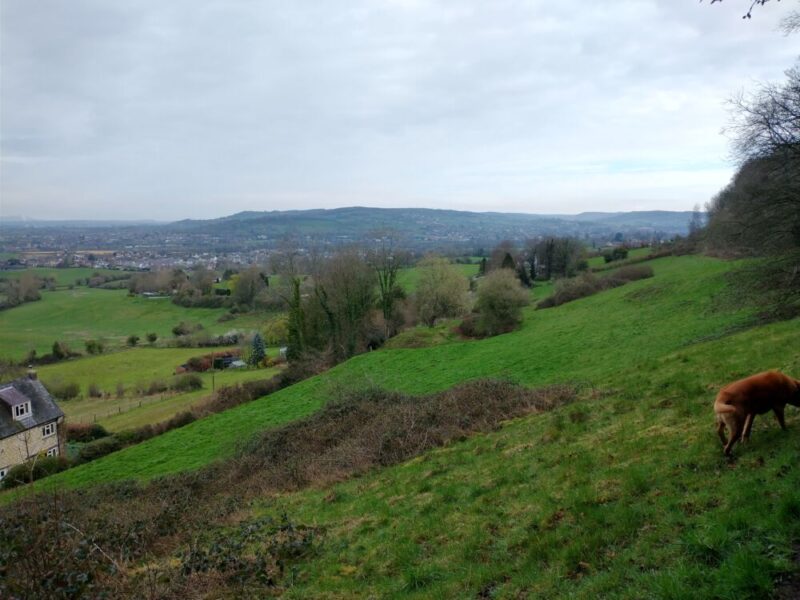 and then back into the woods:
Eventually, we left the Cotswold Way and had a steep climb back up the hill. The path back to the car followed the ridge line:
and we stopped for a Geocache:
A lovely walk, 5 miles in total.