An interesting day in Gloucester; we started the day walking the dogs to a spot on the River Severn where the Severn Bore was due. It wasn't a "big" one, and was 20 minutes late, but sure enough, there were a few waves splashing on the banks and the water level went up by a foot or two. You can just see a splash in the distance in this photo: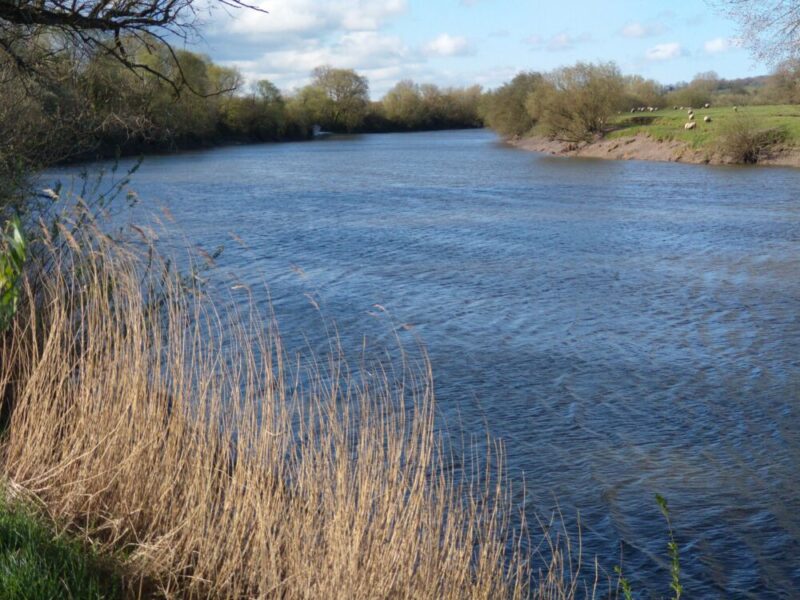 Later on, I used my new Freedom Pass to get the bus into Gloucester. The bus was a bit busy, but most passengers didn't seem to mind a couple of Labradors getting in the way!
First stop was Gloucester Docks, surprisingly quiet although I'm sure the cold wind kept people away.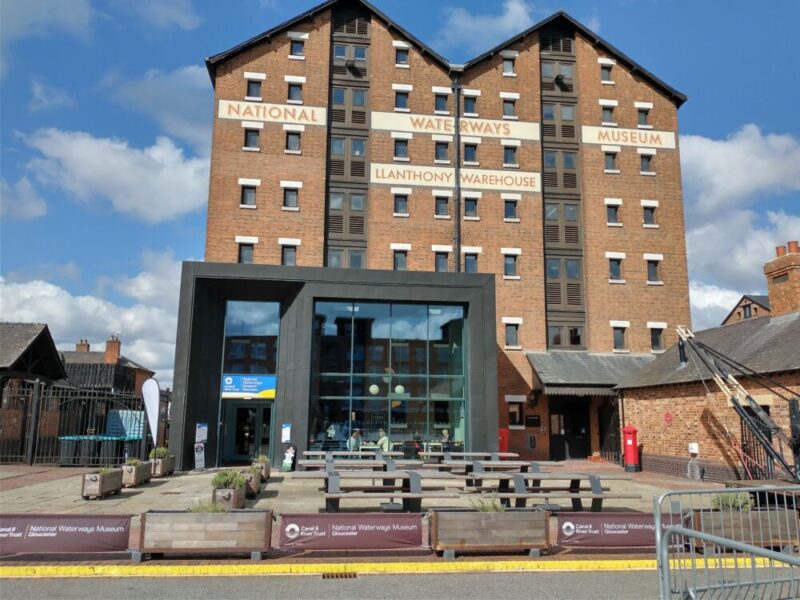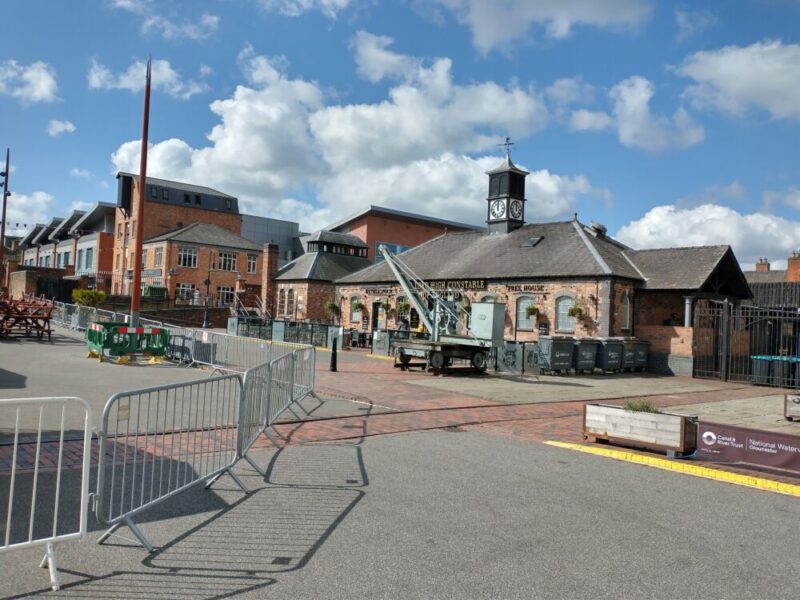 And a quick pint of Gloucester Brewery Cascade in "The Tank":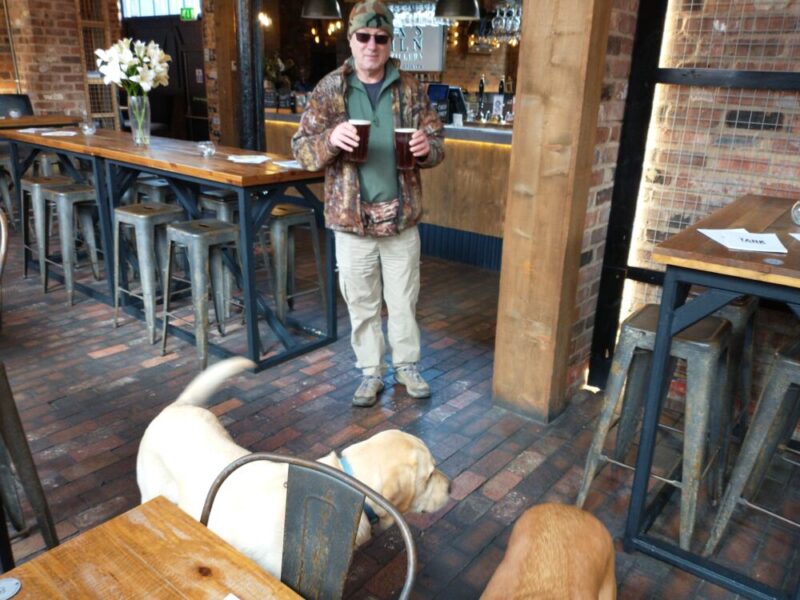 Suitably fortified, we headed through the main shopping streets to a micro-pub – excellent beer but no photos, then on through the cathedral gardens to The Pelican, which also has a good range of excellent beer, including two good stouts; one from Brew York!
Then back home on the bus (a bit quieter this time). A good day out despite the wind.