The new railway across London opened last month. It used to be called Crossrail, but has now been named the Elizabeth Line, with a distinctive purple colour used for all the signage.
This was a good excuse to "play on the trains", so we got a fast train up to London Bridge and had a few minutes to explore the increasingly pleasant area by Tooley Street: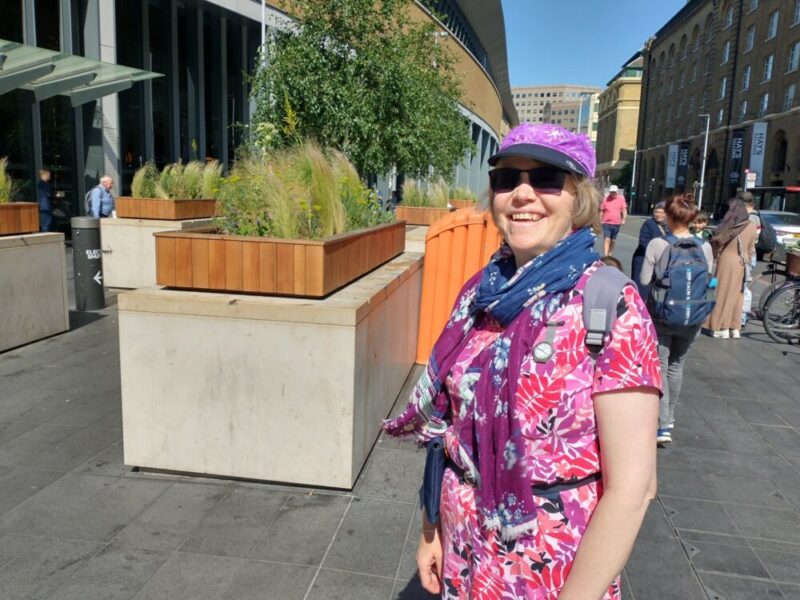 Then a short Thameslink ride to Farringdon to explore our first Elizabeth Line station. The murals are supposed to depict diamonds, as Hatton Garden is nearby: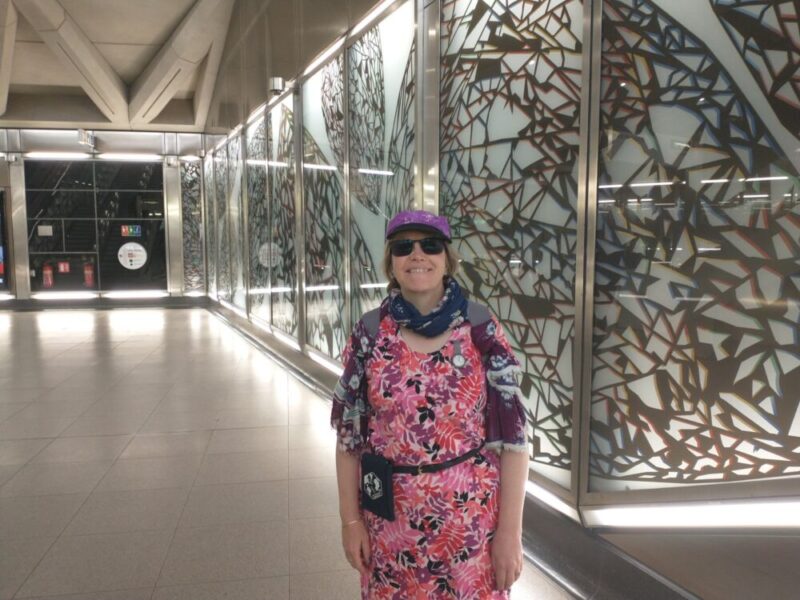 It all seems so new and shiny!
Some of the tunnels and escalators are quite long though: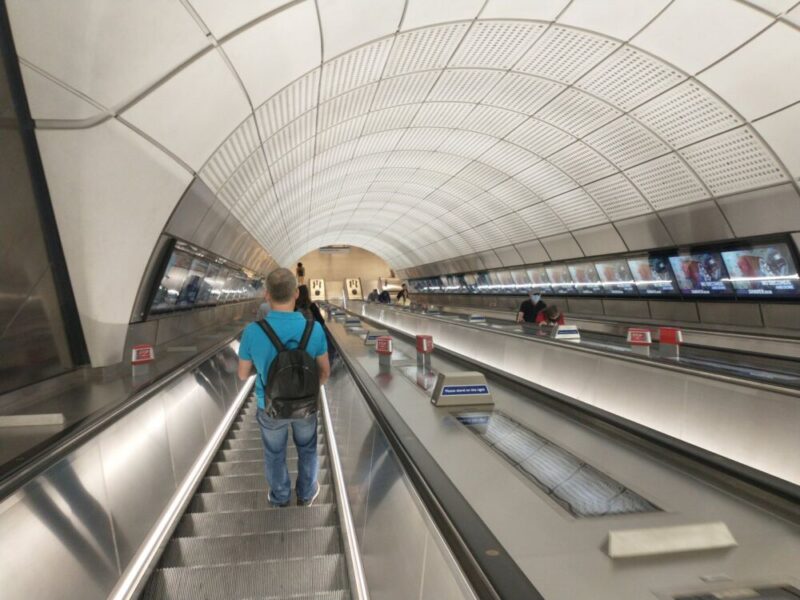 and the platforms, with the platform edge doors, seem very different to normal tube platforms:
Despite a train every five minutes (or perhaps because), there were very few passengers:

We travelled east to Abbey Wood:
After failing to find a coffee there, we headed back west. Note the rather boring departure board: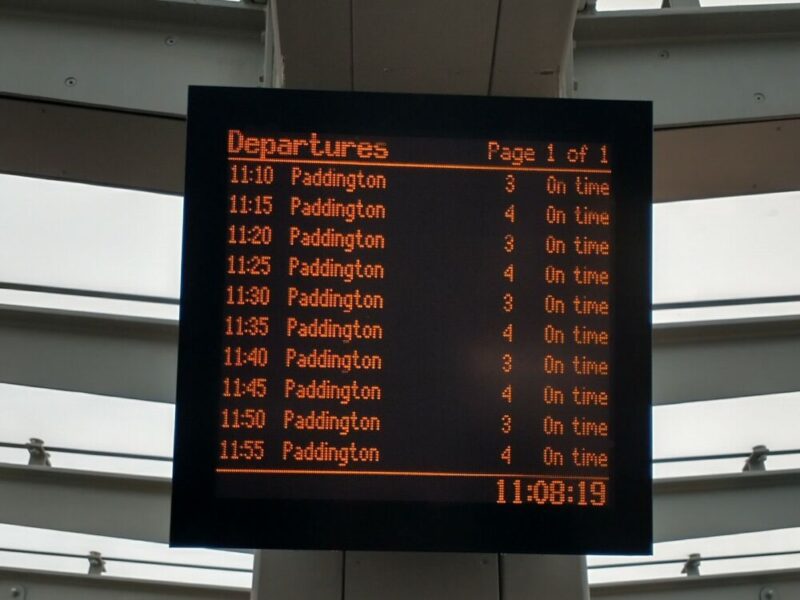 Next stop was Woolwich, a brand new station not far from the existing Woolwich Arsenal station:
and time for a beer!

Next stop was Custom House, which mainly serves the ExCel exhibition centre: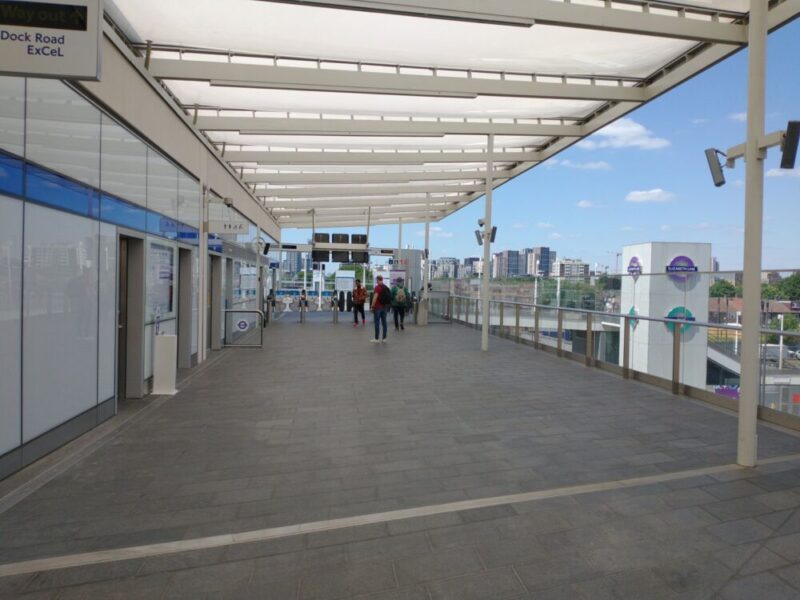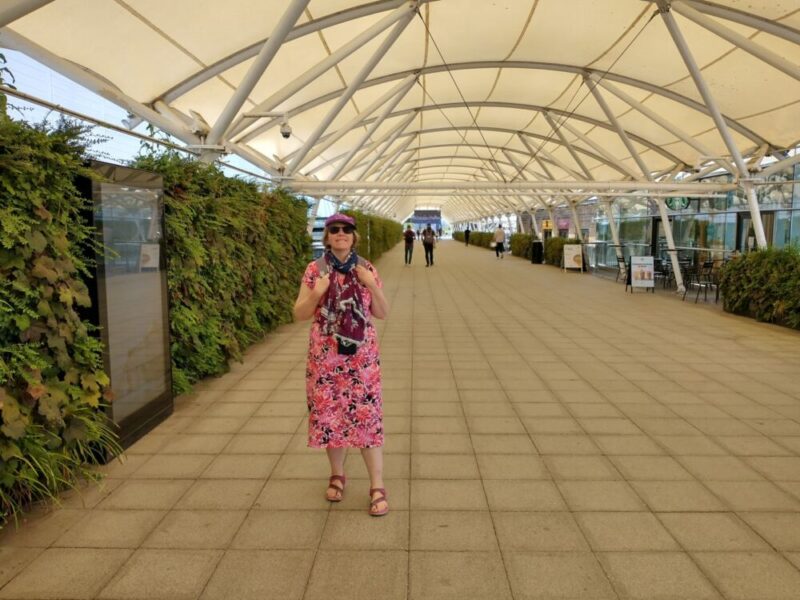 While we were there, we looked at Royal Victoria Dock, looking splendid in the sunshine:

Then back underground to Canary Wharf, which had very strangely coloured escalators:

Canary Wharf itself was a bit busy, but the roof garden makes a nice quiet space:

Next station was Whitechapel, quite a contrast from docklands!

Again, very long tunnels and escalators between the tracks and the outside world:
Then on to Liverpool Street Station, again with very long tunnels and escalators:

Rather than walk back to the Elizabeth Line platforms, we took a Hammersmith & City tube to Paddington; the exit of which is right by the Grand Union canal and Little Venice:

After a meander along the canal, we headed back to Paddington, this time to the Elizabeth Line platforms:
and caught a train to Tottenham Court Road Station – passing through Bond Street Station, which has yet to open. Yet again, very long tunnels to get to the outside world…

From there, it was a train back to Farringdon, Thameslink to London Bridge and a fast train home. An interesting, but exhausting day.