After our (almost) daily swim, we headed out for supper and found a small cafe that specialised in Crepes and Salads.
We chose a Duck salad and a Salmon Tartare salad – both of which were excellent, washed down with a carafe of local red wine.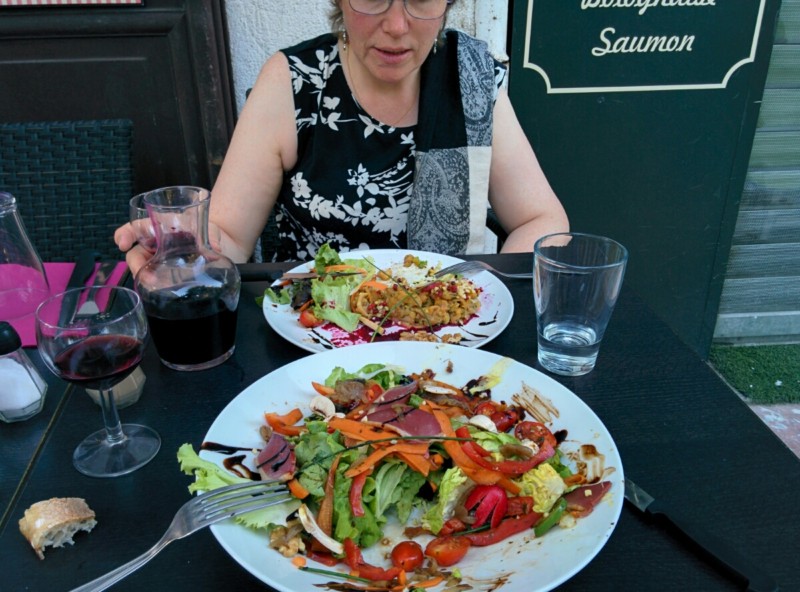 After sharing a blackberry crepe, we then had a gentle wander back to the hotel…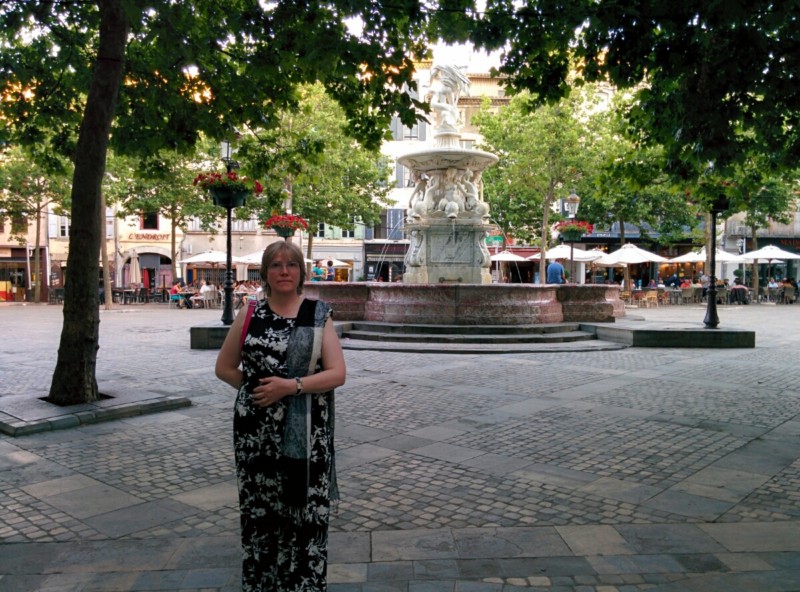 And a quick look at Carcassonne from the rooftops!