Today we went for our scheduled trip on the Canal du Midi – this was on a different boat, and more importantly, going West instead of East.
We stopped at a small old lock keepers cottage that had been converted into a cafe – made a nice break!
We also went through a lock, but immediately turned around and went back down it again…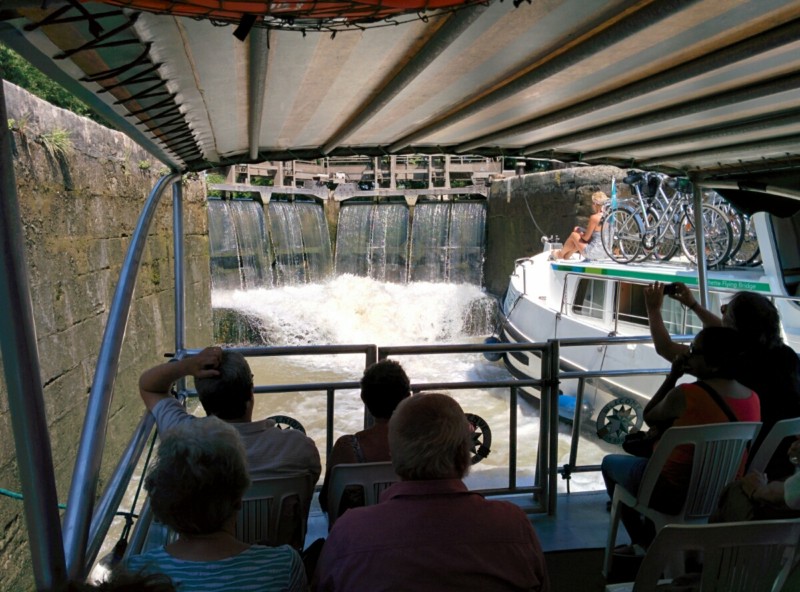 An interesting trip, and quite different from the canal in the other direction.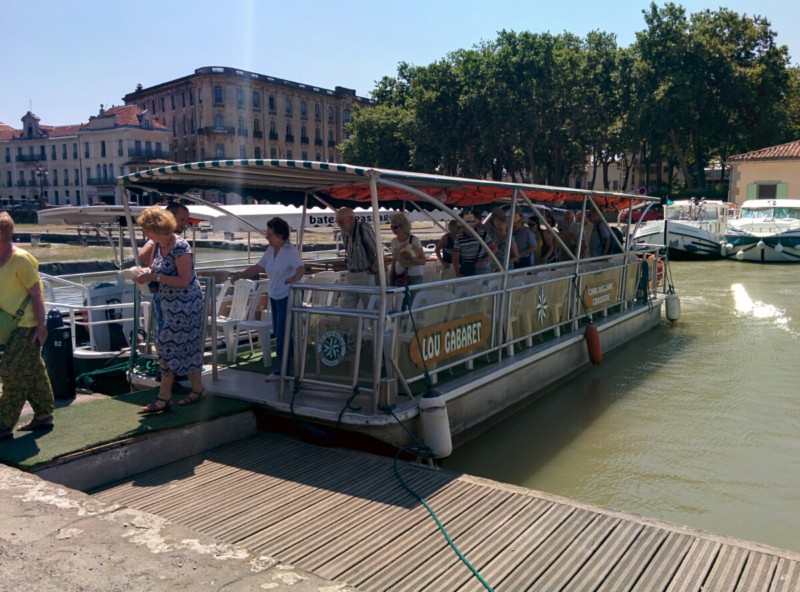 After a welcome beer, we walked back to the old city for a lovely lunch in the shadow of the castle.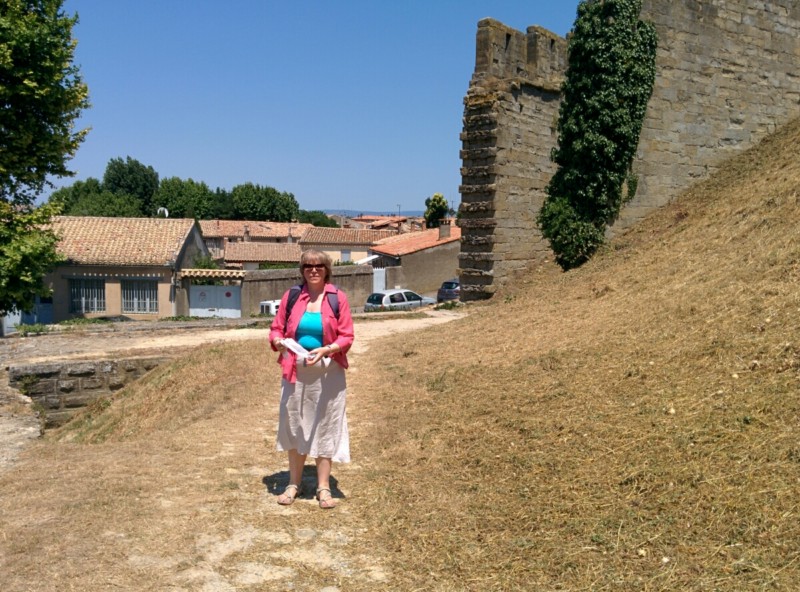 Then had an ice cream and caught the 'road train' back to the hotel.