We walked from Sharpness to Purton along the Sharpness and Gloucester canal today.
Weather was better than forecast, which makes a nice change!
This is a model of a swing bridge that took the railway over the canal (and River Severn) before it was destroyed in 1960. Hidden underneath was a magnetic geocache…
Then past the Purton Hulks, which are old ships used to reinforce the canal bank from the ravages of the River Severn.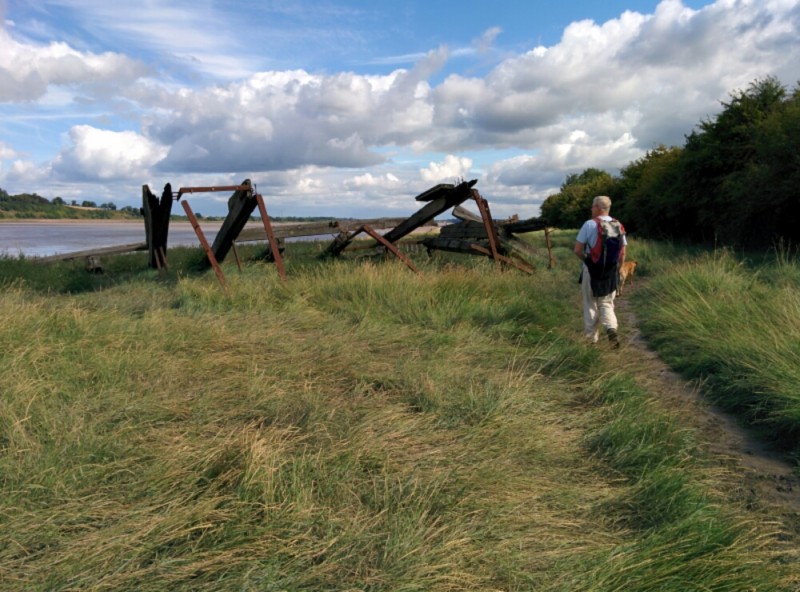 We then walked on to Purton to a pub, but it is only now open at lunchtimes on a weekend…