This mornings walk was in the local Country Park just outside Gloucester.
It was a nice area, albeit a bit damp underfoot due to a bit of rain overnight.
Part of it used to be a quarry – amazingly there were a couple of paths going up the slope (used by the brave or stupid only!)
Halfway up, the views were good – the hill isn't that high, but when it's in a river valley, it seems so.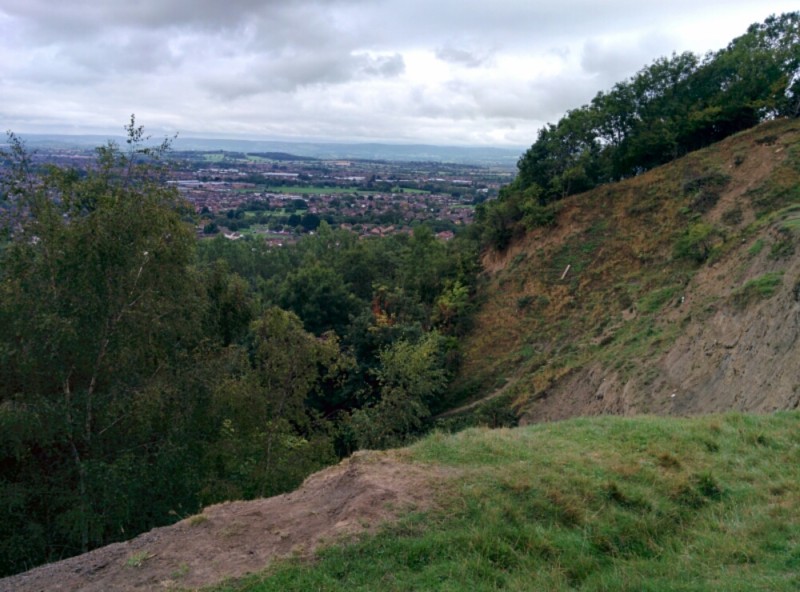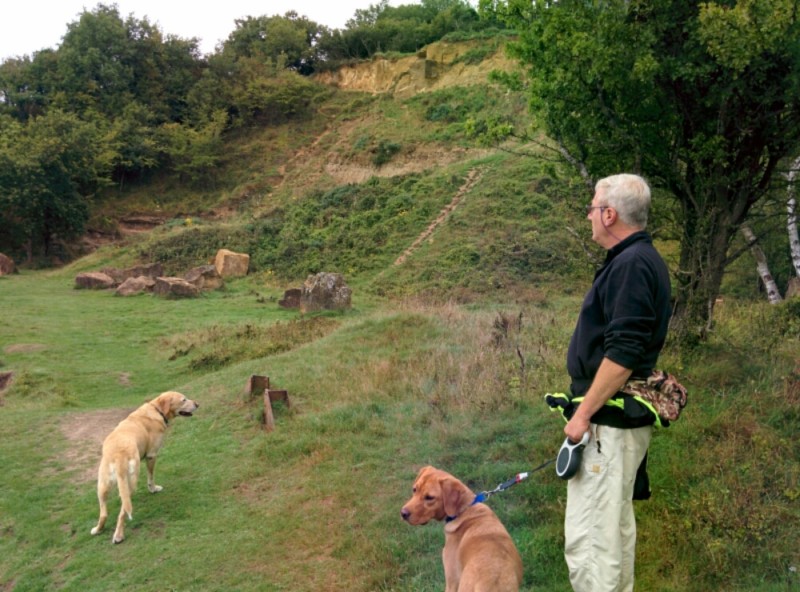 We then climbed up to the beacon at the top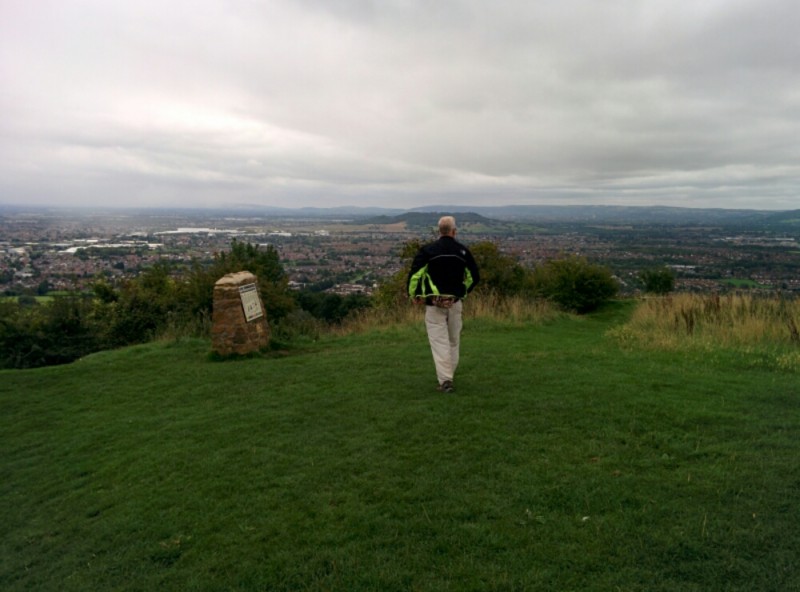 Then back down, passing a few geocaches on the way. All in all, a nice walk, though steep in places!