It was another lovely day today, so we walked through the woods from Cudham to Pratts Bottom.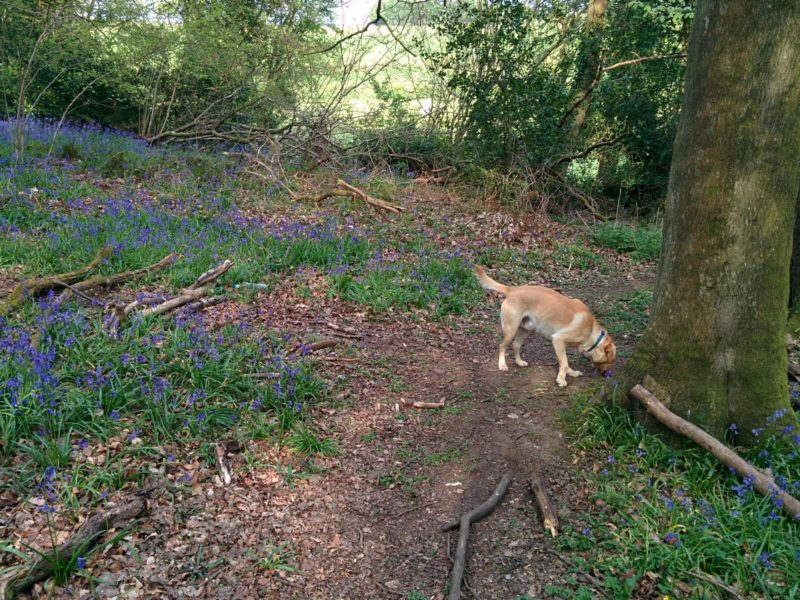 The bluebells in the woods are still glorious:
Ralph met sheep for the first time; unfortunately he seemed rather too keen on investigating them closely, so it was a bit of a struggle getting him across the field. He also met what I suspect are his first "real" stiles – most had dog sized holes underneath, but I had to lift him over one of them..
We then "helped" with the Pratts Bottom May Queen procession, all of which was fine until Ralph spotted a dog on the opposite pavement; keeping him on track was hard work!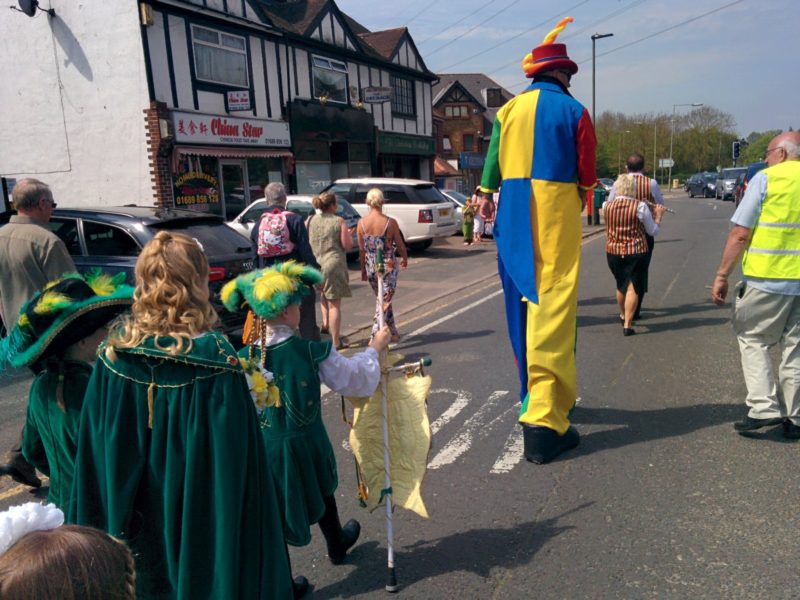 Our railway club had a small Garden Railway display running at the Pratts Bottom village fete: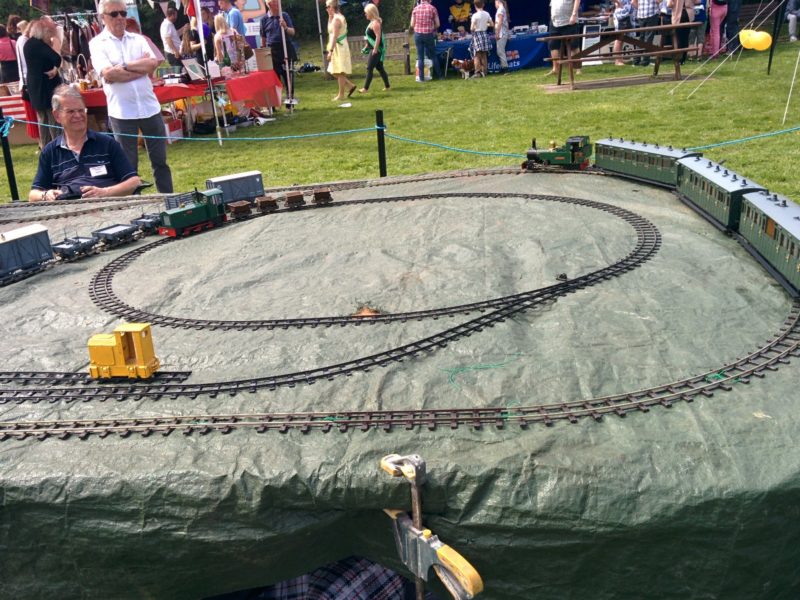 Then back home through the woods and fields. In the process Ralph managed to roll in some cow poo, so he had to have a wash once we got home.
An exhausting day, but so nice to see some warmth outside.