It was a lovely sunny day, and after doing my democratic duty for the London Elections, I decided to walk the next section of my London Loop project (see London Loop Walk 1 – Erith to Bexley for the first section).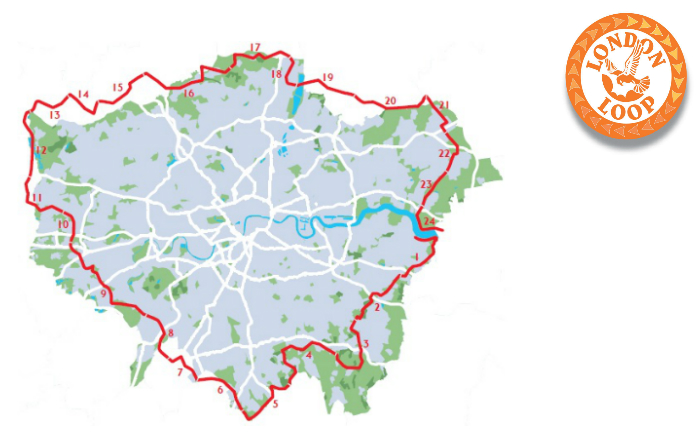 It was the first time I'd taken Ralph on a train; he was a bit puzzled by it all, but seemed to take it in his stride: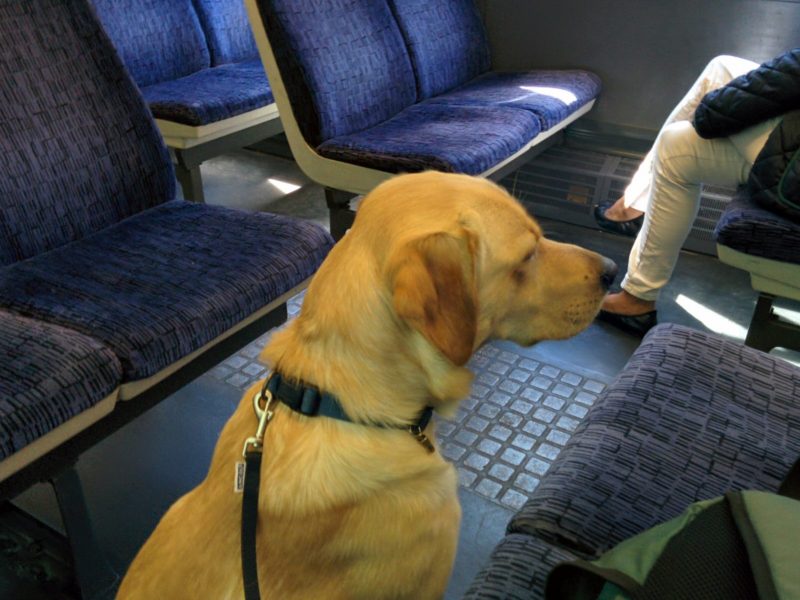 We caught the first train to Hither Green, then a second train to Bexley Station. We had a long chat with the ticket inspector there who seemed amazed that we were walking to Petts Wood Station – a long way by train, but not that far on foot.
An alleyway leads from the station under the railway towards the River Cray:
The path then crosses what used to be a landfill site. When I was there a few years ago, it was very scrappy, but it's now been cleaned up and is quite a pleasant place to walk:
And finally on to Footscray Meadows, described as "possibly one of the most charming sections of the whole London Loop". Ralph loved playing in the river, and got quite excited chasing and playing with other dogs.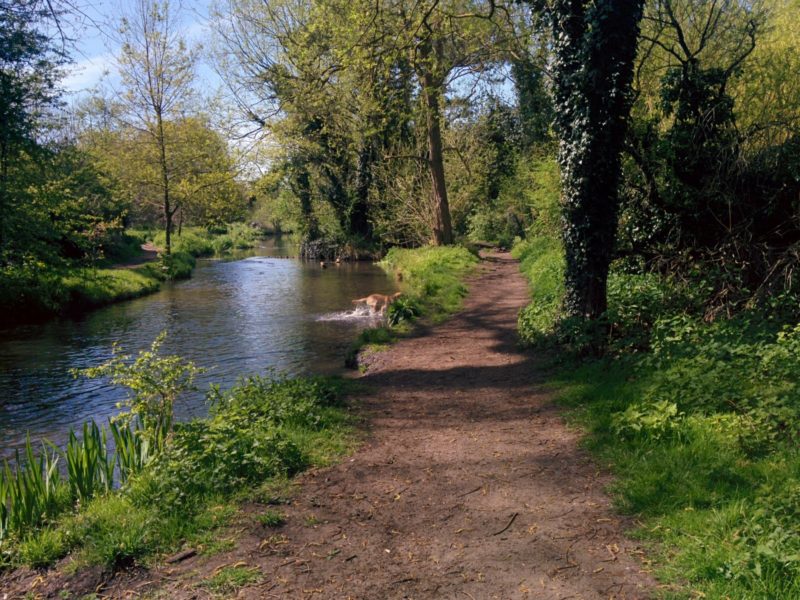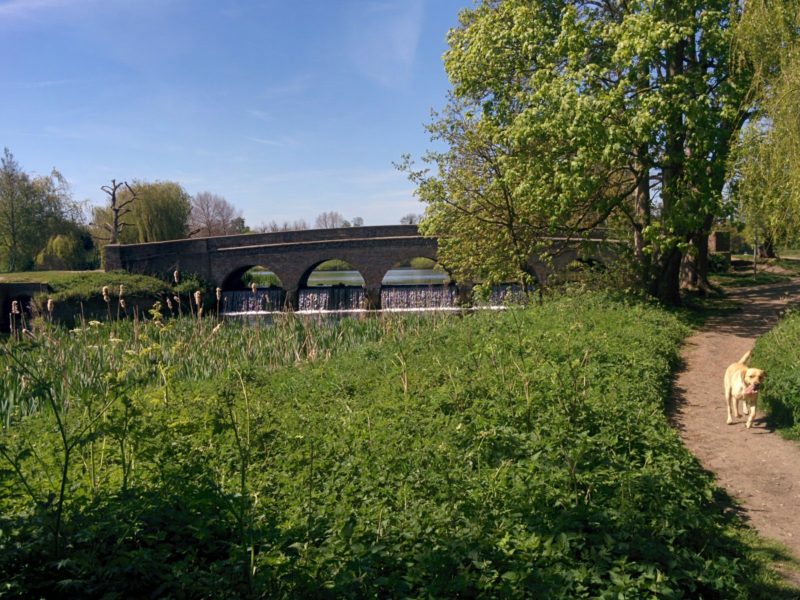 Then on past Footscray High Street (which seemed noisy by comparison!):
A footpath leads to Sidcup Place; a tranquil area next to Queen Mary Hospital that I'd never visited before.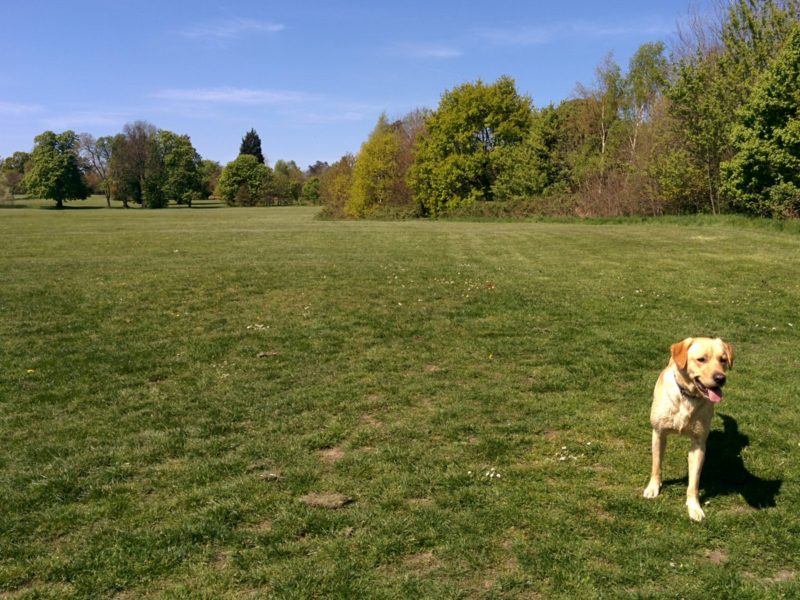 From there, the A20 needed to be crossed. Fortunately there is a network of subways to assist: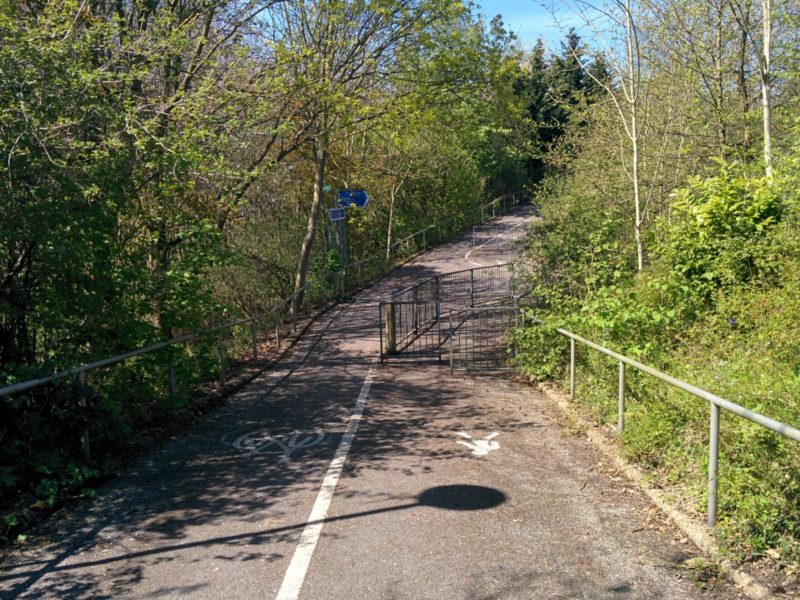 Then back to peacefulness as we walked through Scadbury Park "Nature Reserve":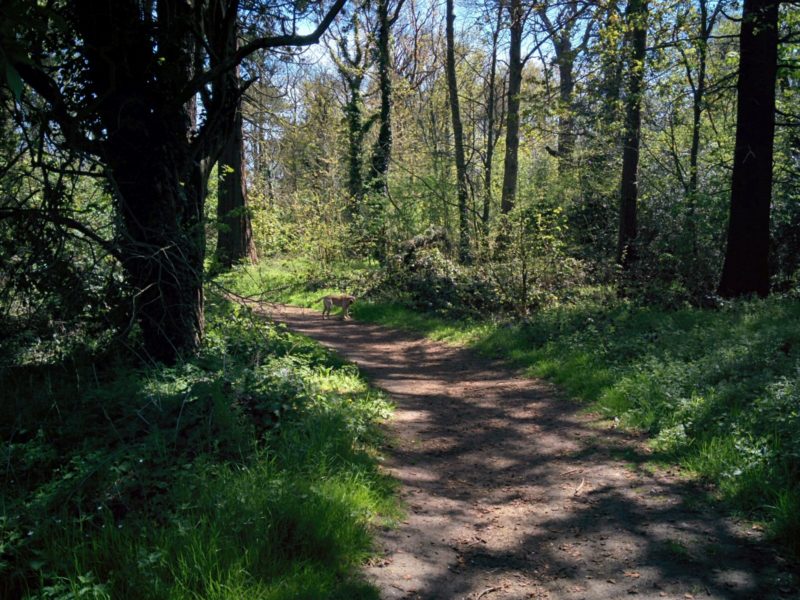 This lead on to the National Trust Willett Woods.
Even though I regularly walk in these woods, it was nice to take a different route through them. We had lunch by one of the two memorials in the woods: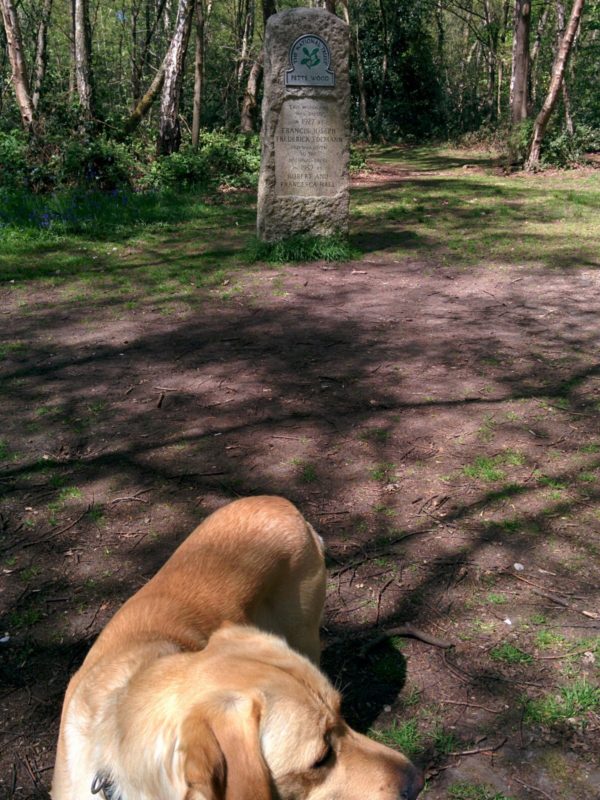 It's amazing how attentive a dog can be when food is in the offing: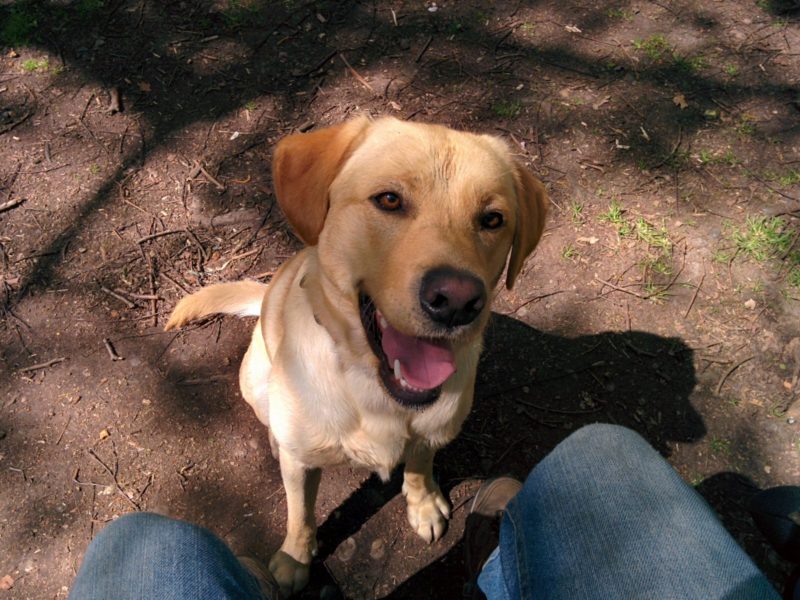 Then time for Ralph to cool down again:
The rest of the route crossed lots of railway lines and officially heads to Petts Wood Station, but we diverted to the local dog friendly micro pub (oneinnthewood.co.uk) and had a beer.
I was going to catch the train back home, but it was such a nice day that we walked home instead.
All in all, an interesting walk on a lovely warm day, with a total of 9.5 miles covered.
London Loop Walk 3 – Petts Wood to Hayes
For more information on the London Loop, see //en.wikipedia.org/wiki/London_Outer_Orbital_Path and //tfl.gov.uk/modes/walking/loop-walk