It was another lovely warm day with no rain forecast, so Ralph and I embarked on the next section of my London Loop walk.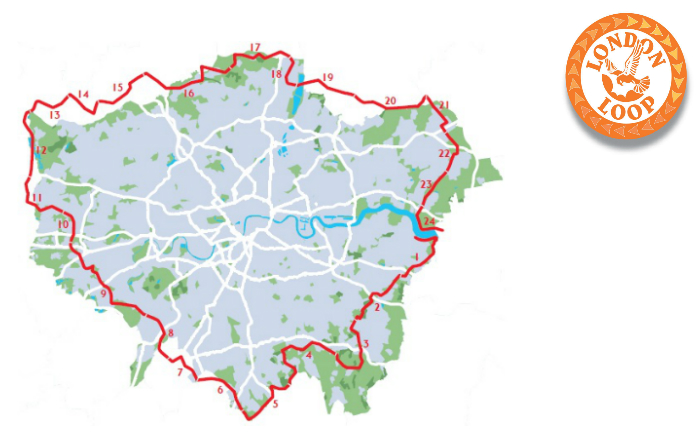 The day started with a short train journey to Petts Wood, then a traipse along the High Street and quiet suburban streets to Jubilee Park.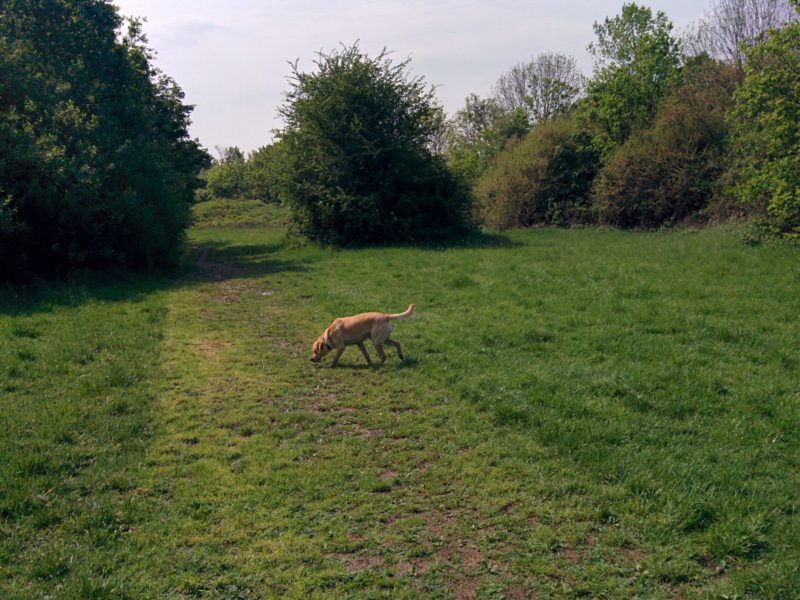 I seem have got there at peak dog walking time – there were dogs everywhere, and Ralph was in heaven trying to play with them all, whether they wanted to or not. In the end, he was being a bit too much of a nuisance and had to go back on the lead.
There was then another boring bit of suburbia to reach Sparrow Wood. This wood is often a bit muddy, but I didn't expect it to be quite as bad as it was. Mind you, it had rained quite heavily earlier in the week, so maybe I shouldn't have been surprised.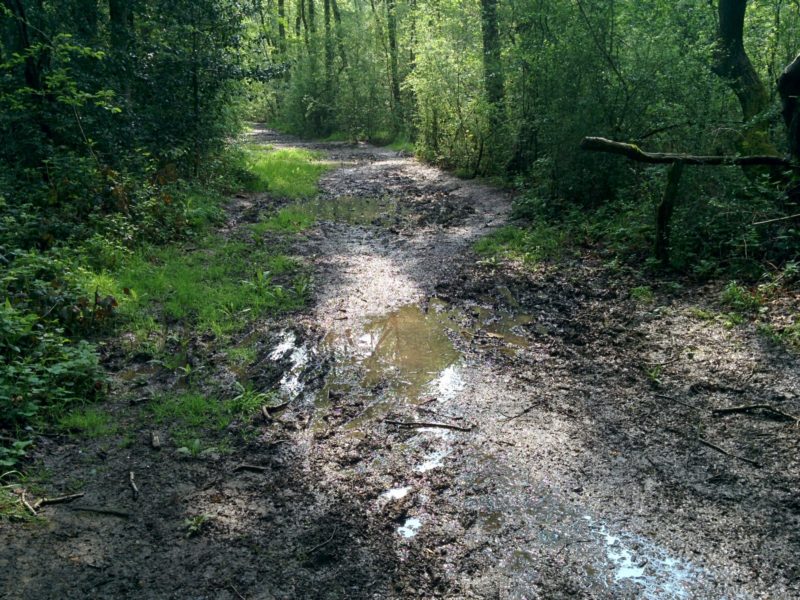 Ralph did enjoy a play in the stream though.

Then we followed a long footpath from Crofton Oak to Darrick Woods. These woods had less dogs than Jubilee Park, but Ralph was again a bit of a nuisance and had to go back on the lead.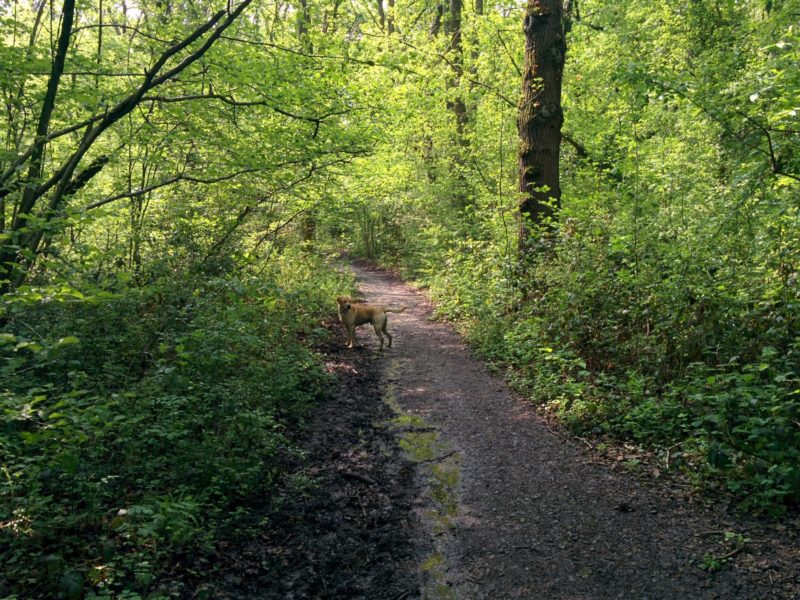 The route then crossed the busy A21, and headed through Farnborough Village.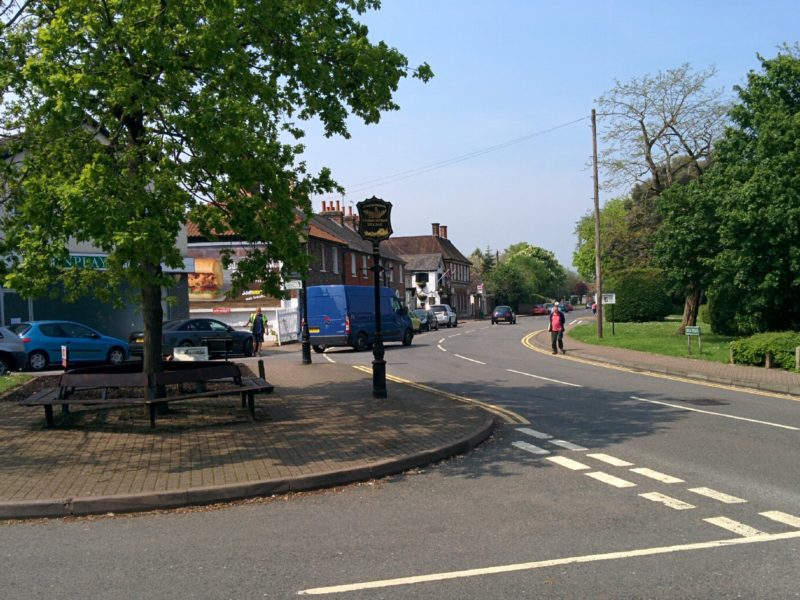 The footpath goes through St Giles Church, and it was an interesting exercise getting the dog past a funeral party without scattering his blond hairs on their dark clothing!
Then back into the countryside through High Elms. The loop took a very different route from my normal walks at High Elms, and we ended up at the far end of Shire Lane.
The path then followed the edge of the Holwood Estate (you can just see the house behind the trees).
And past the Wilberforce Oak, where we stopped for a quick sandwich and a look at the nice view.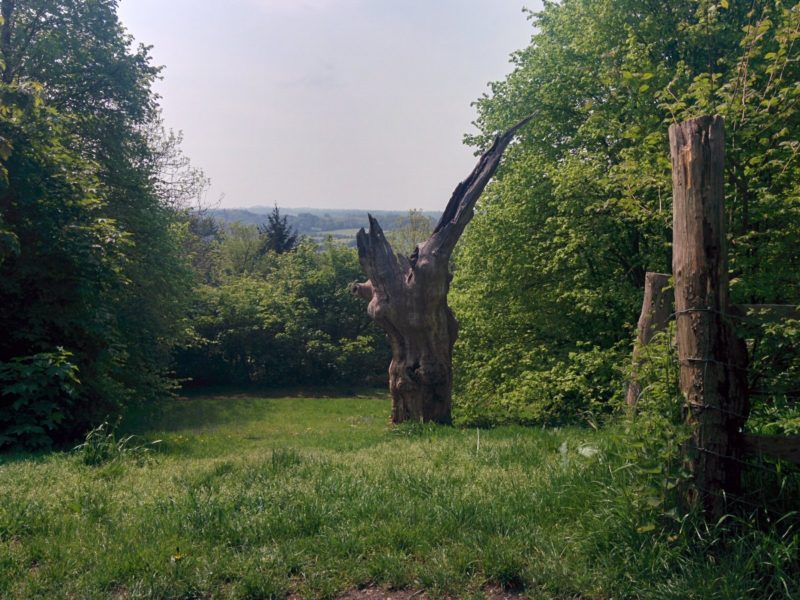 Then on to Keston Woods, where Ralph enjoyed some fresh water from the ponds there.
Yet more suburban roads took us to Keston Village, from where we followed the ridge of West Wickham Common.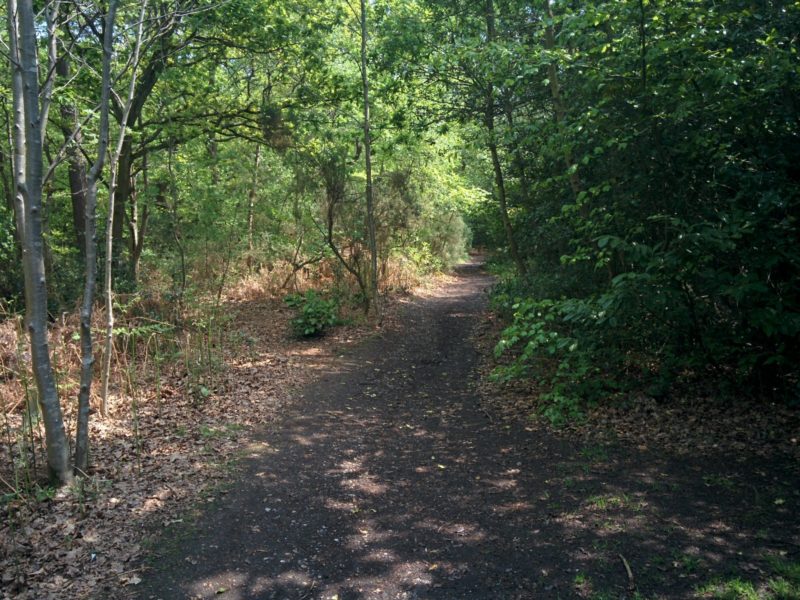 A signpost reminds us of the start of the London Loop at Erith, now 24¾ miles away.
Then down the hill to Coney Hall.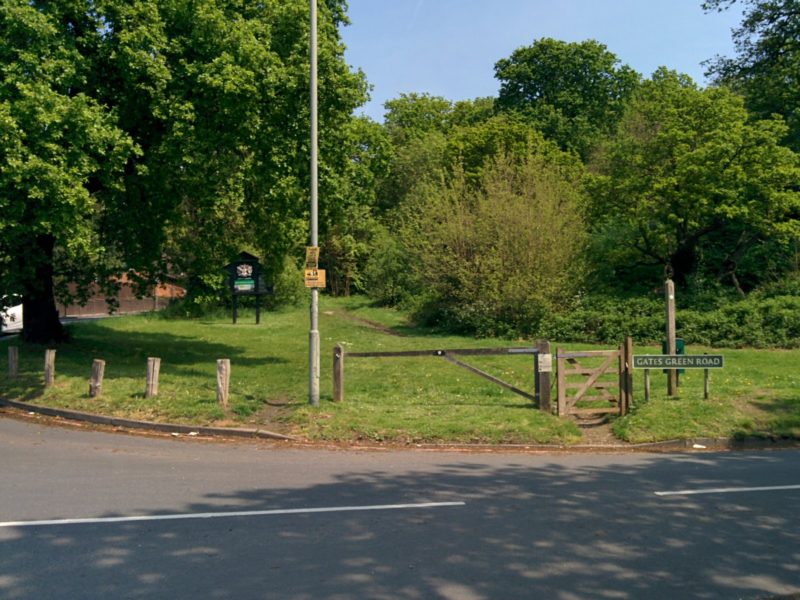 This was the official end of the section, but then there was a longish walk to Hayes Station. It's only a half hourly service, so we had 20 minutes to wait for a train to Lewisham, then another 20 minute wait for an Orpington train, so the journey back took almost as long as the walk!
But a good day, and another 11 miles of walking done.
London Loop Walk 4 – Coney Hall to Whyteleafe
For more information on the London Loop, see //en.wikipedia.org/wiki/London_Outer_Orbital_Path and //tfl.gov.uk/modes/walking/loop-walk