Another dry day, so we explored a nearby hill that Steve hadn't been to. It's only a mile or two across, but covered in footpaths, and as we were to find out, some very steep bits.
On the way up, we found some more geocaches, with this otherwise unremarkable one being my 1000th find: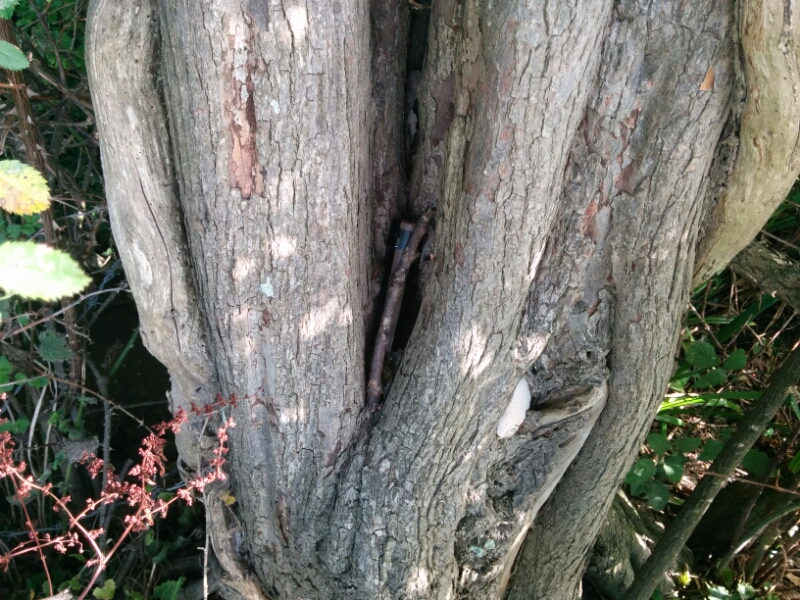 The paths went through fields at the bottom, with woodland higher up.

This was described as a well, but looked more like a trough at the bottom of a stream.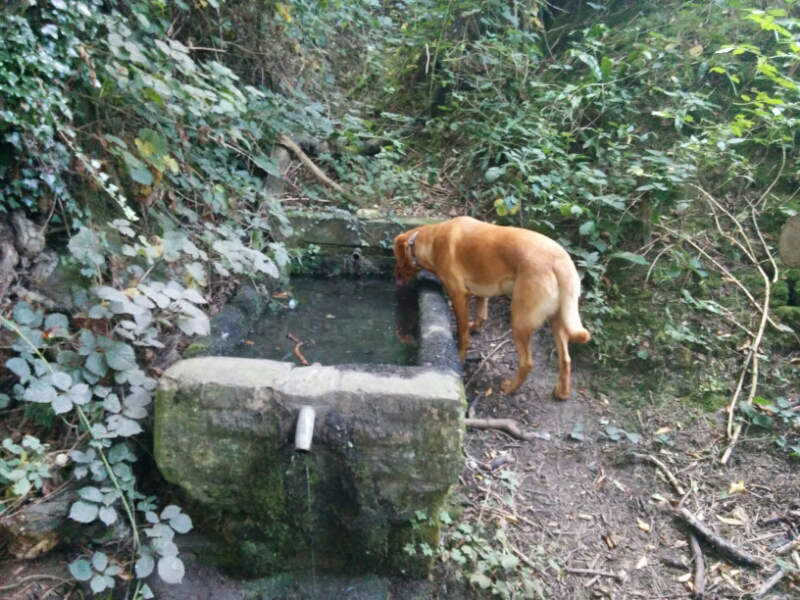 Toby enjoyed it though. There was a topograph at the top, but trees has grown up around it, making it difficult to see the places!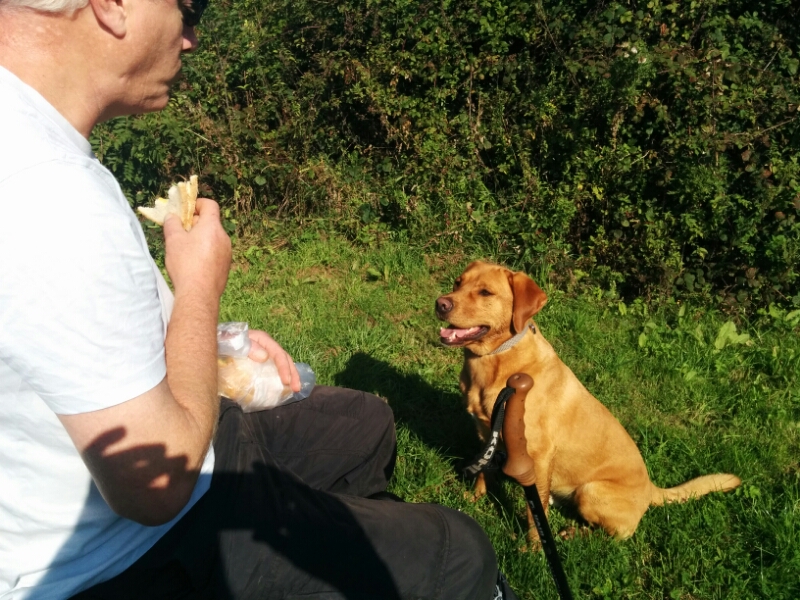 We dropped down to find a few more caches, walking round to the other side of the hill in the process.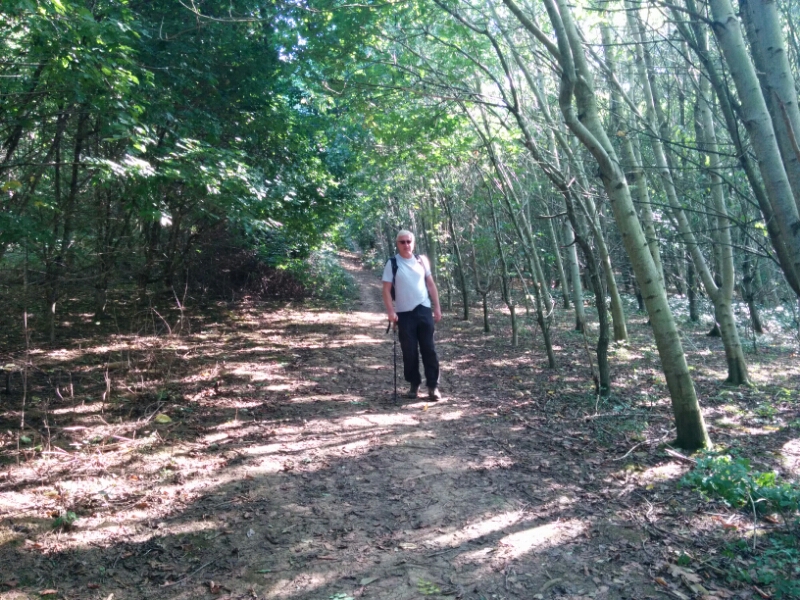 Climbing up again, there is a church on the top with good views of Cheltenham, Gloucester Airport and Cleeve Hill, where we were yesterday.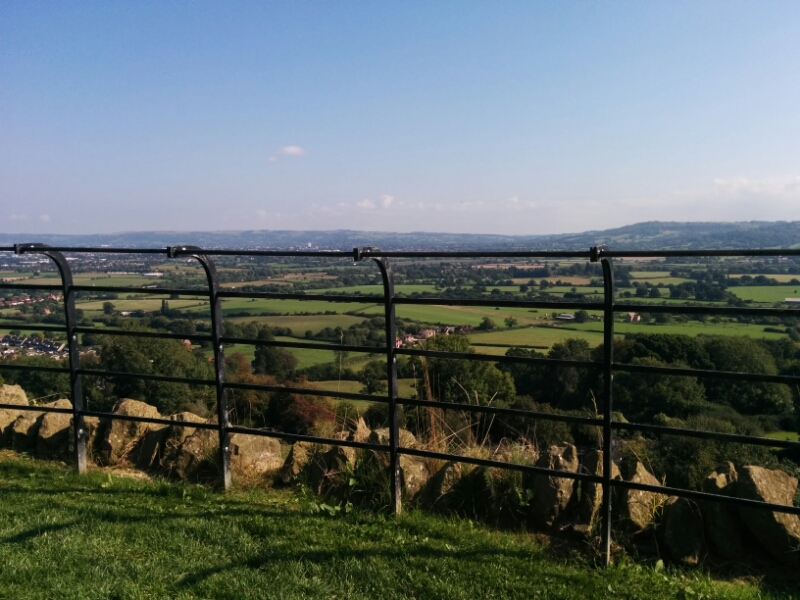 A good place to stop for lunch!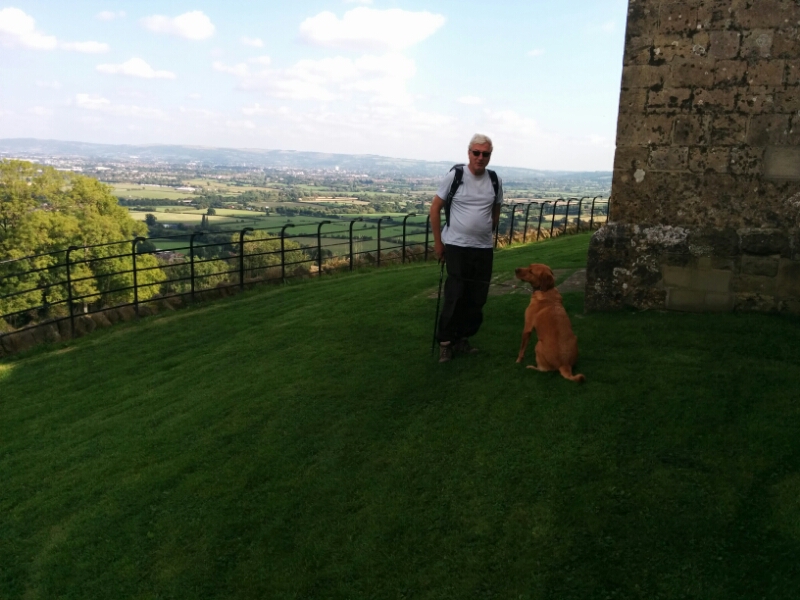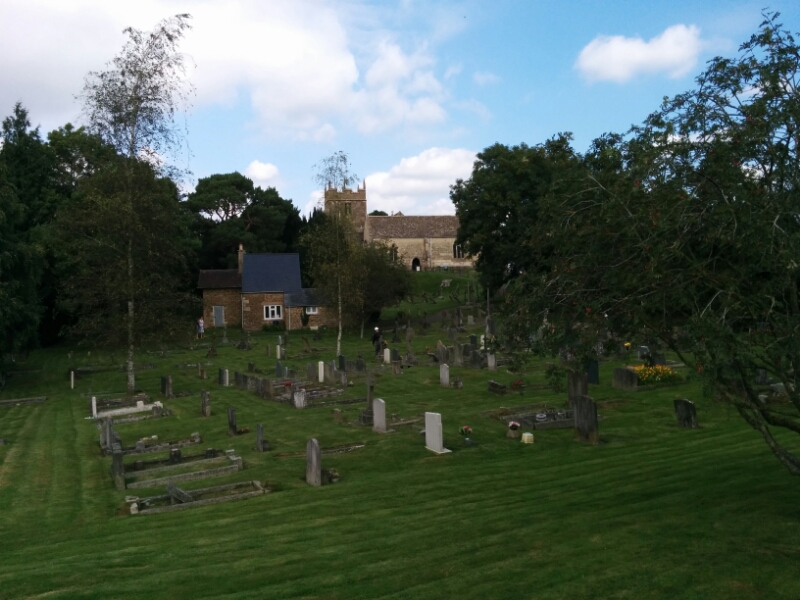 We then went back down the hill to the car, finding a few more caches on the way.
5.5 miles and 15 caches today.