We made a return visit to Cleeve Hill today (we were last here in 2012) though started from a different car park and took a different route!
Weather was a bit cooler, and quite windy on the tops.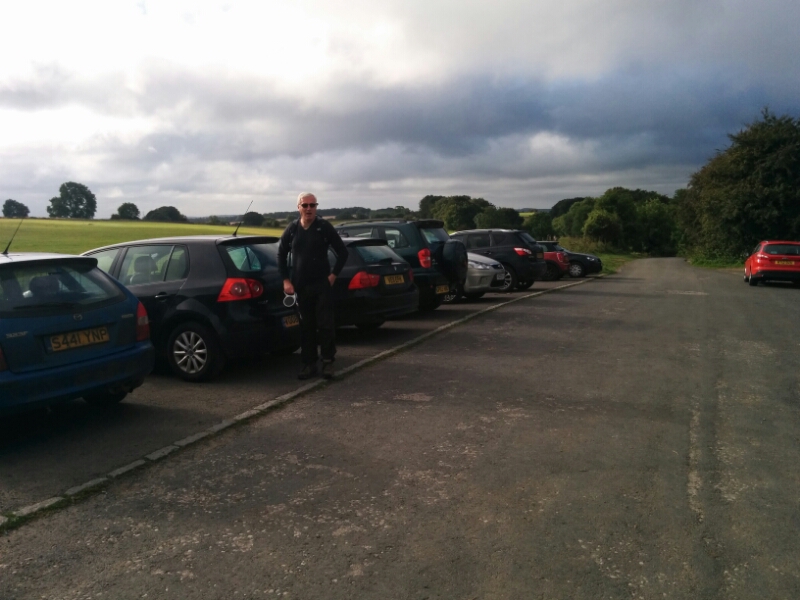 After failing to find one geocache, we detoured to a second one, which turned out to be a long abandoned car deep in the woods.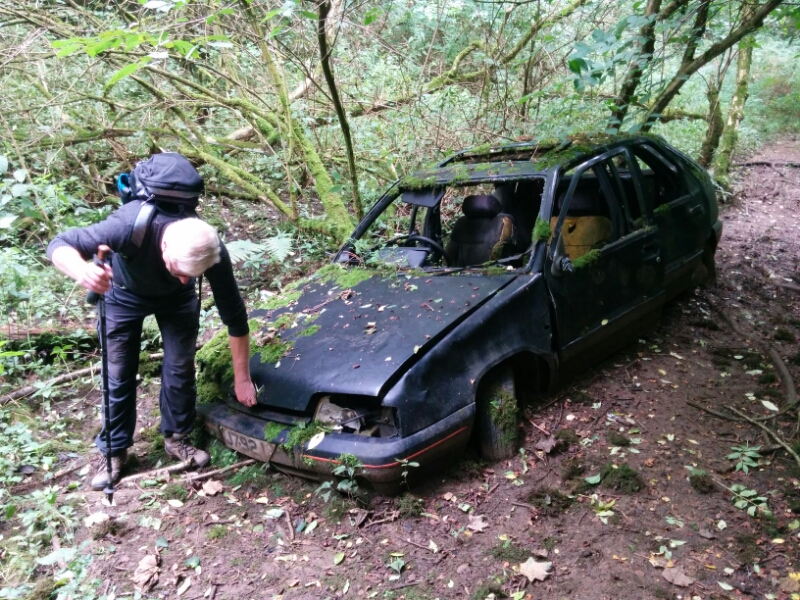 We also failed to find this geocache either….
Further on, we had a break by a ford, and Toby had fun splashing in the river.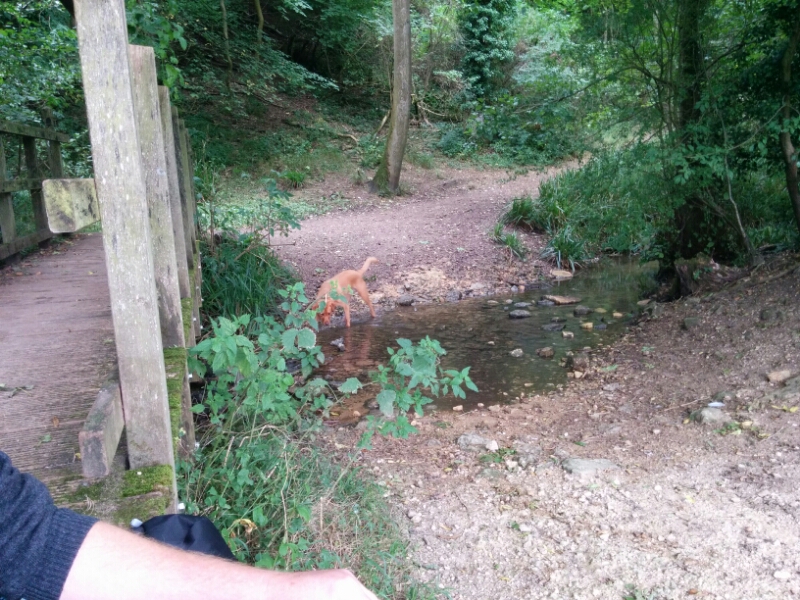 The path climbed back up to Cleeve Hill Common and Toby was overjoyed to have a small pool to splash in, complete with a friend to chase.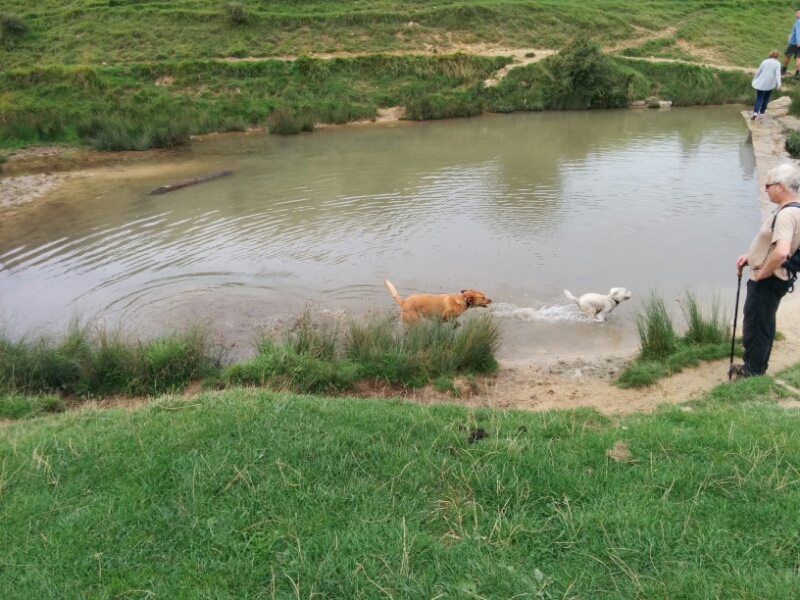 Further up, there was a bench with a nice view, so we stopped for lunch.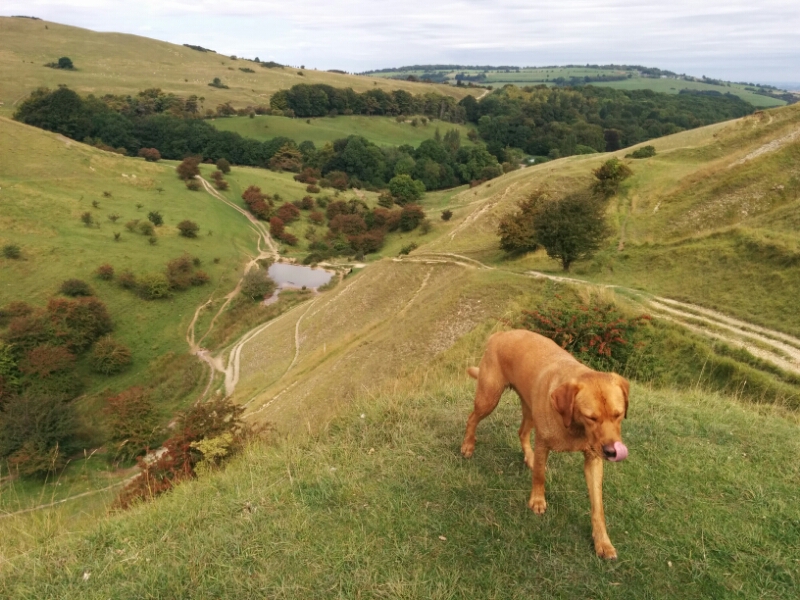 We managed to find our first geocache of the day in a nearby quarry.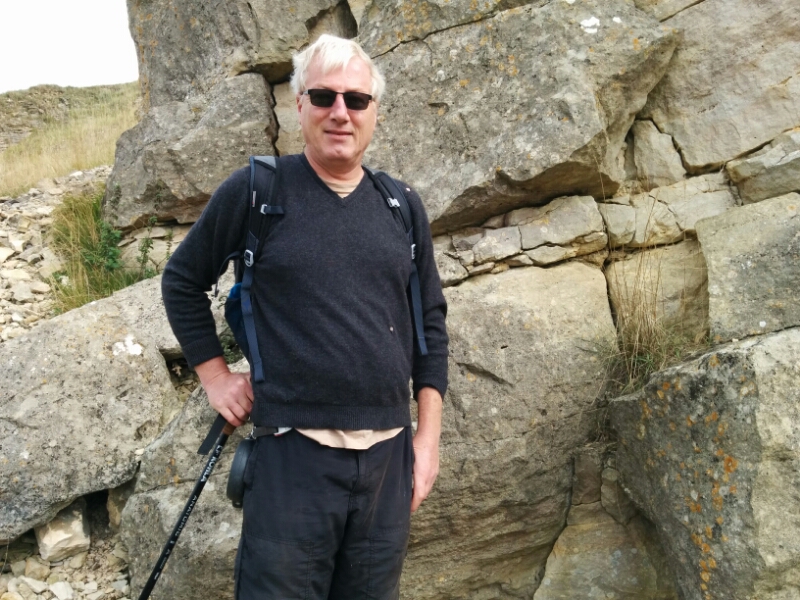 And a second one by the source of the River Isbourne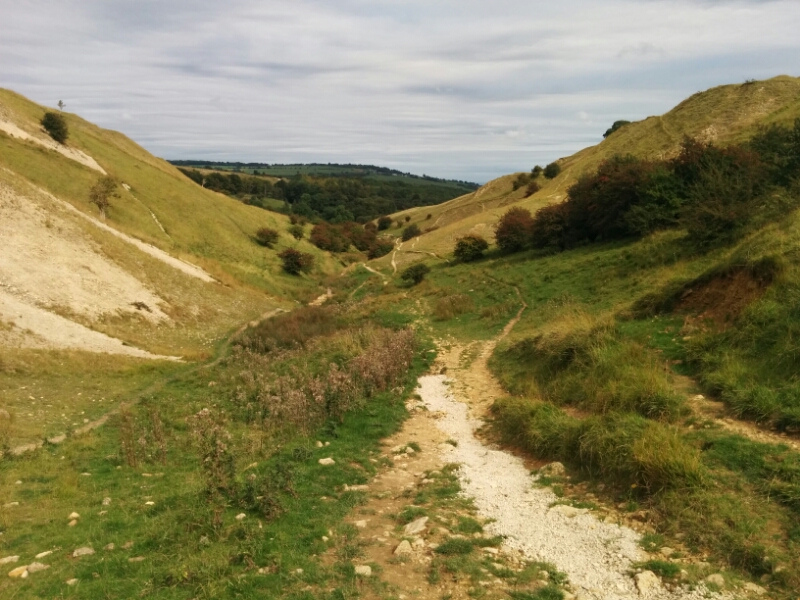 We then wove our way through the golf course to the main viewpoint, looking over Cheltenham and the surrounding villages.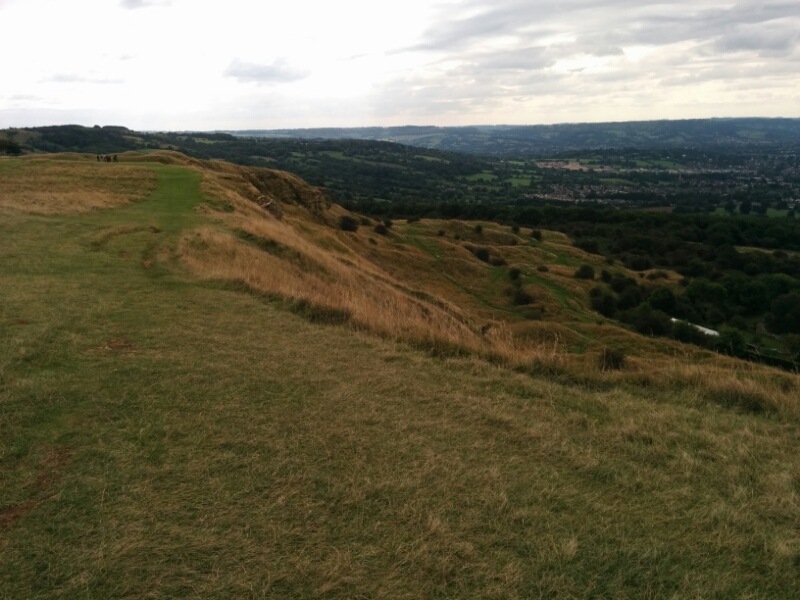 After finding a 3rd cache, we headed back to the car.
7.6 miles today.