Today's walk was around a large loop in the River Severn near Arlingham. It was a bit overcast to start with, but a good path along the river. We kept pace with a log floating down the river on the tide for ages!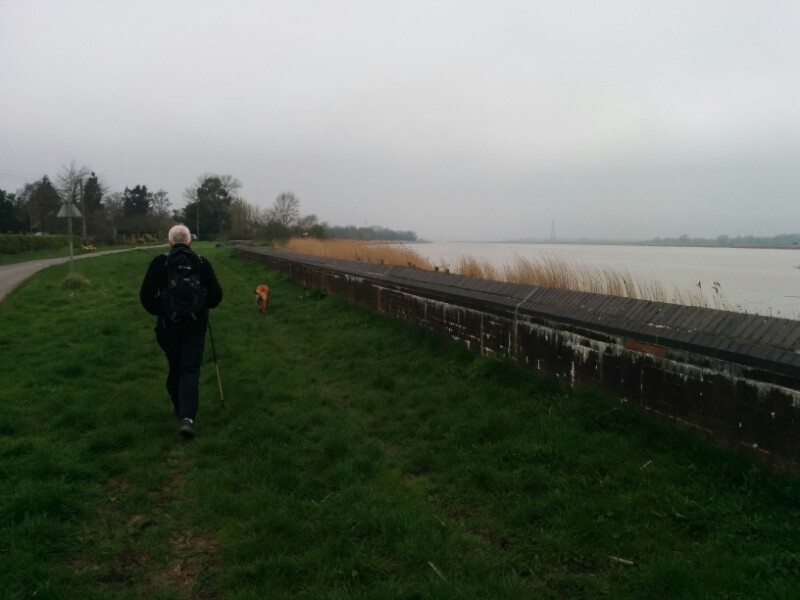 An old pill box provided a good place to pause. In the background (on the other side of the river) is Newnham, near the Forest of Dean.
Further on, tall pylons take electricity across the river:
Finally, we reached a small patch of woodland above a cliff which provided a sheltered spot for lunch: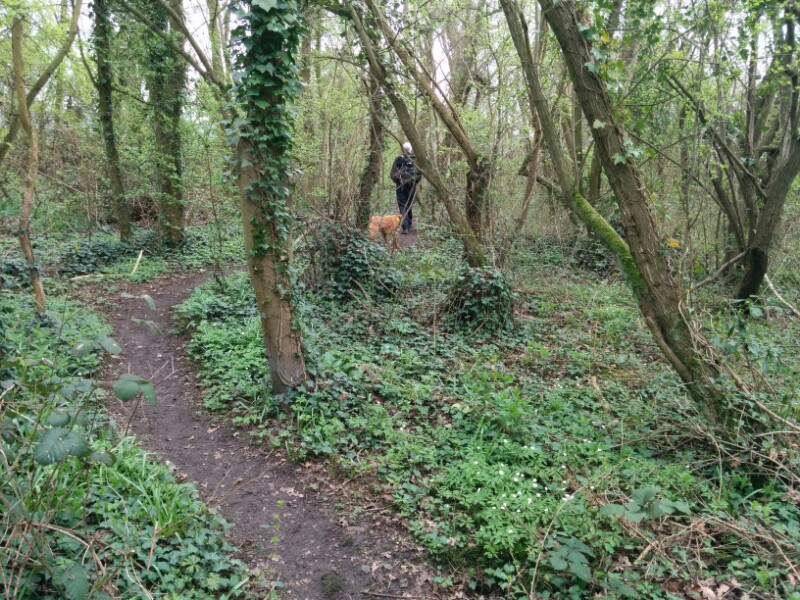 And the river starts to open out:
We then left the river to the Gloucester and Sharpness canal near Saul.
And followed the towpath to Saul Junction; very picturesque!
From here, we followed the disused Stroudwater Canal back to the car:
11 miles, but no geocaches today.