We're on holiday in our 'usual' cottage in Polstead, Suffolk. A reasonable journey here despite the idiots in charge of the signs who decide to slow an empty motorway down to 50mph for no reason!
We've just taken Toby (a well behaved  Labrador borrowed from my brother) for a walk in the local woods, and are now relaxing in the glorious sunshine with a beer.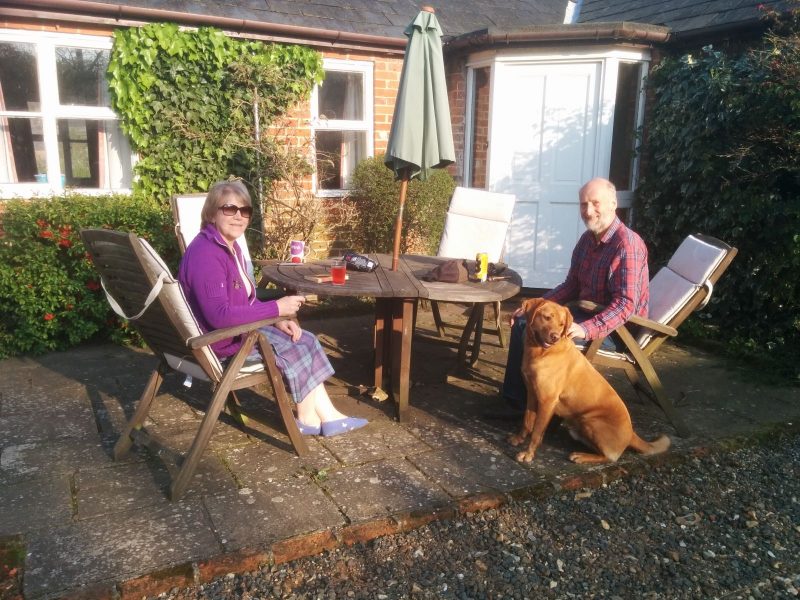 It's so quiet and peaceful, it's hard to believe that we're only 60 miles from home (at least as the crow flies).