A lovely sunny day today, with less cold wind than yesterday, so we were off bright and early on our walk.
We started at Haresfield Beacon, a familiar landmark. Unfortunately there was still a bit of low cloud on the tops, but this soon cleared.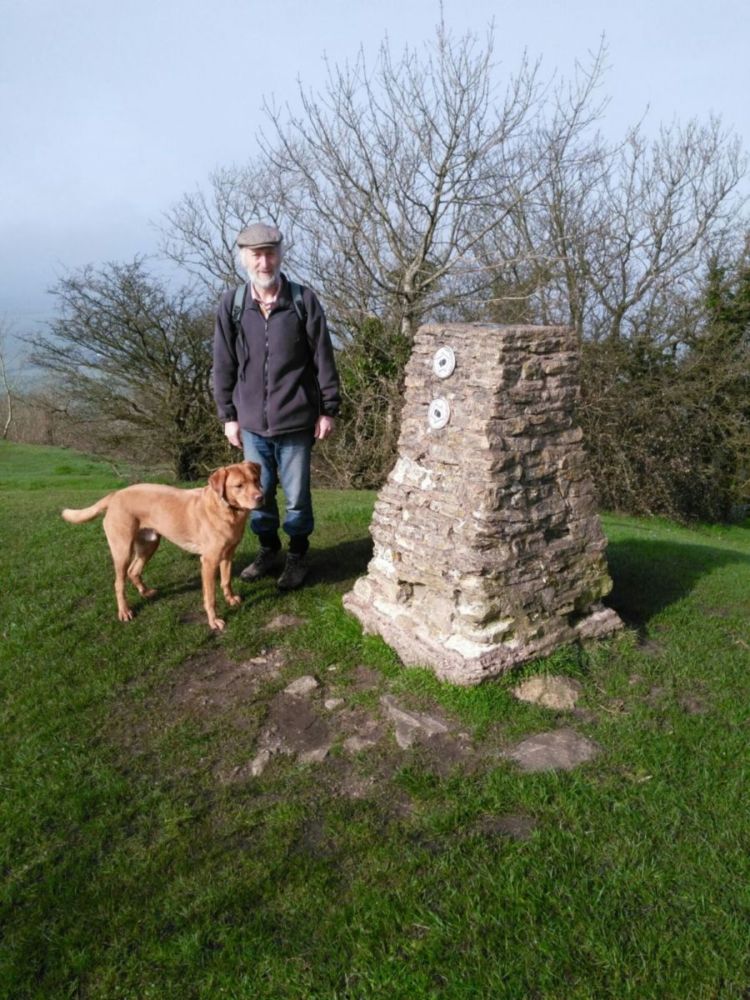 We then followed the Cotswold Way through the woods around Haresfield Hill to Rudge Hill Common for our first break:

Toby enjoyed searching for sheep droppings…
After a few more geocaches, we followed a lovely path through Pitchcombe Wood.

Then through the fields to Whiteshill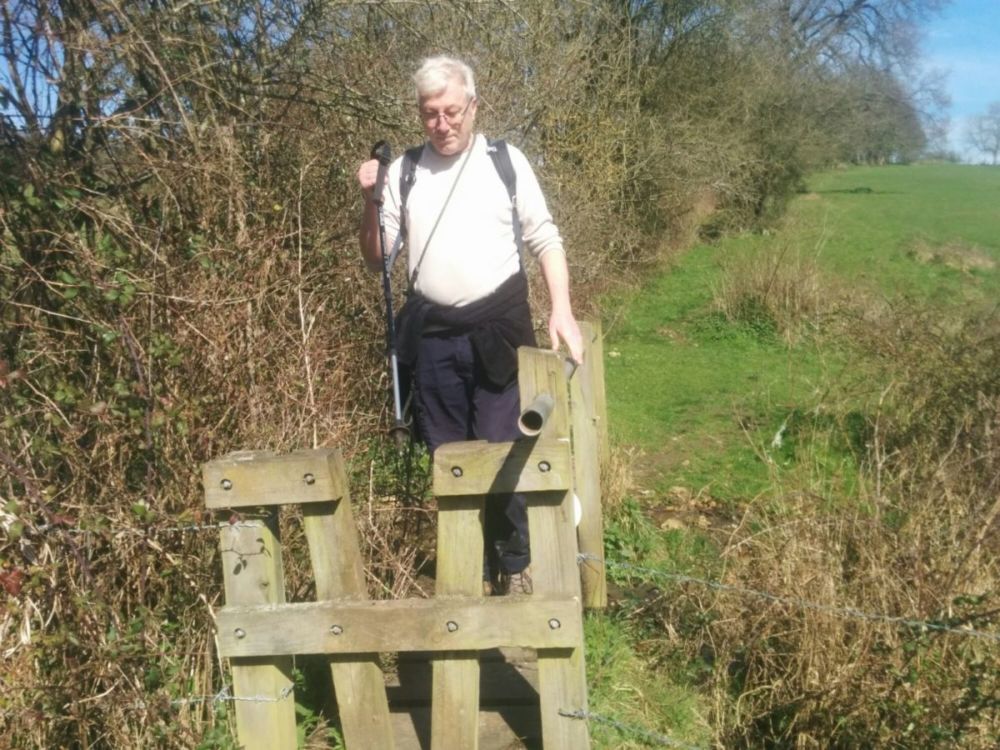 We stopped at the village pub for a quick beer (3 gravity fed real ales to choose from), then found a bench in the village recreation ground to eat our sandwiches. Then headed on towards Randwick.

Now it was time for the hard work climbing back up the hills, though we did pause to get some more geocaches on route.
10 miles today, and just over 2200ft climbed!