Due to the London Bridge railway works this weekend, fast trains were running from Orpington to Cannon Street, so it seemed an idea opportunity to easily get to/from the "Eastern" termini and finish the London Loop.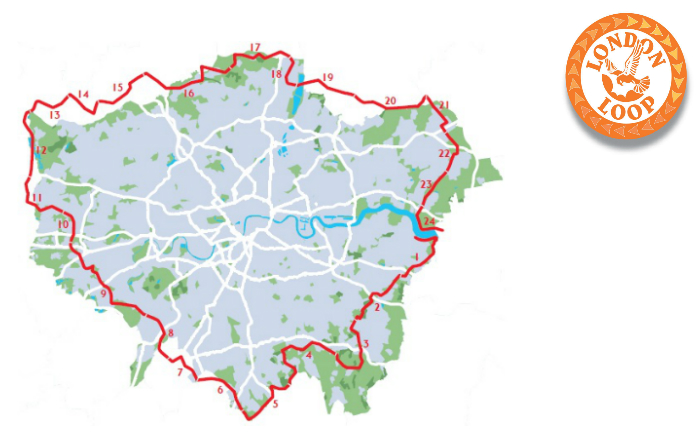 The start was at Harold Wood Station:
and initially followed suburban streets (many in this area have Saxon names):
After walking through Harold Wood Park, countryside soon beckoned: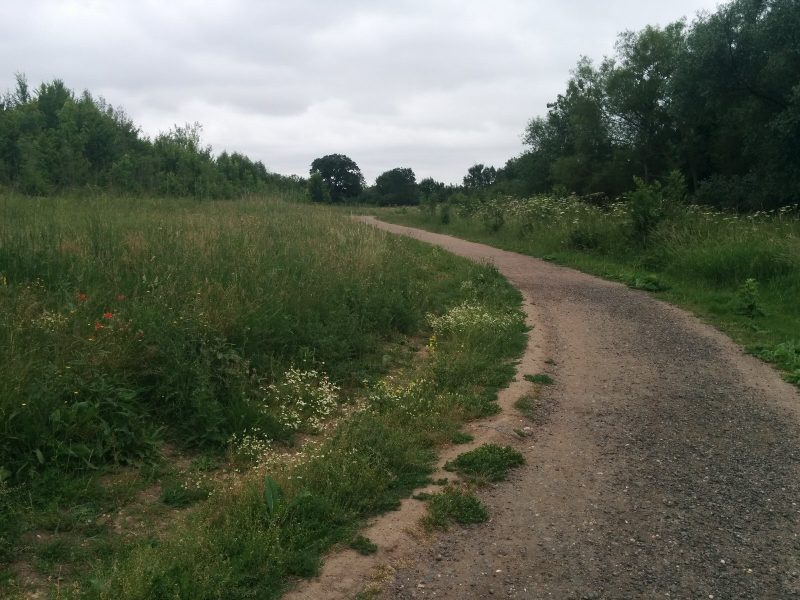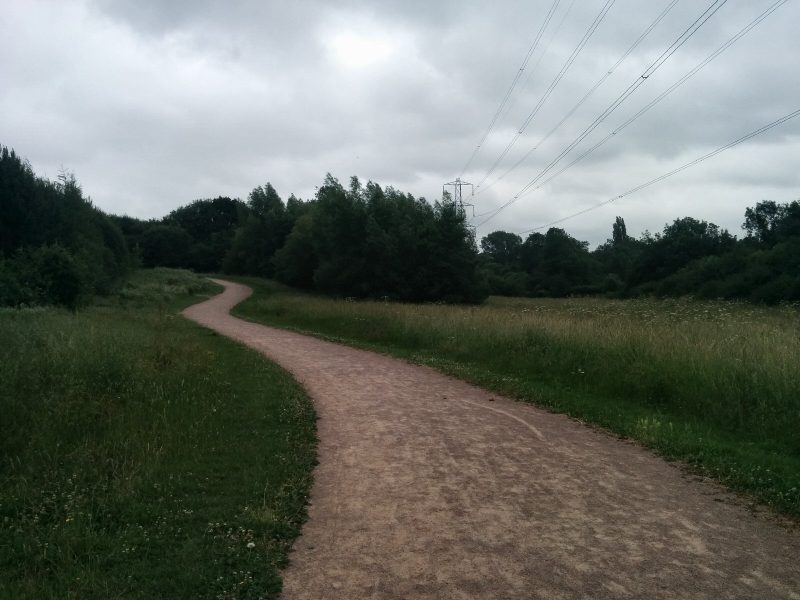 But, all to soon, it was back to road walking, including crossing the busy A127: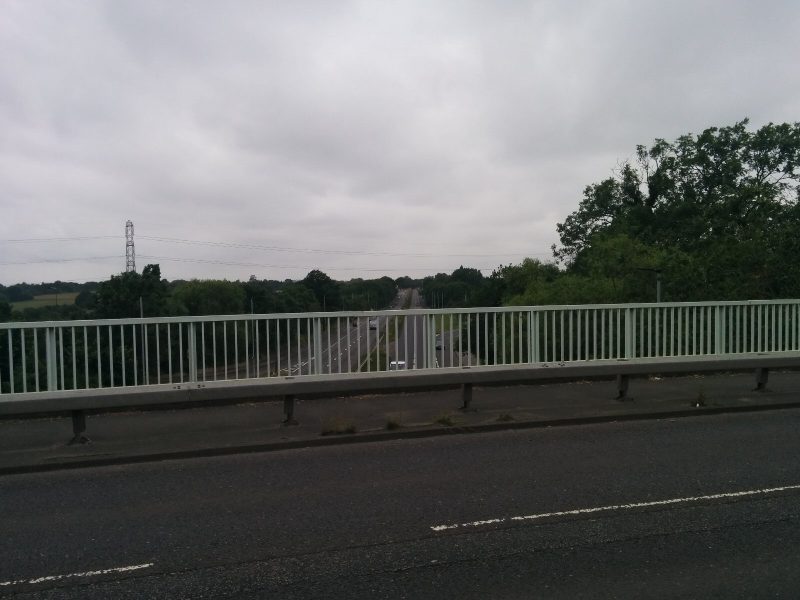 Then more woodland to Upminster: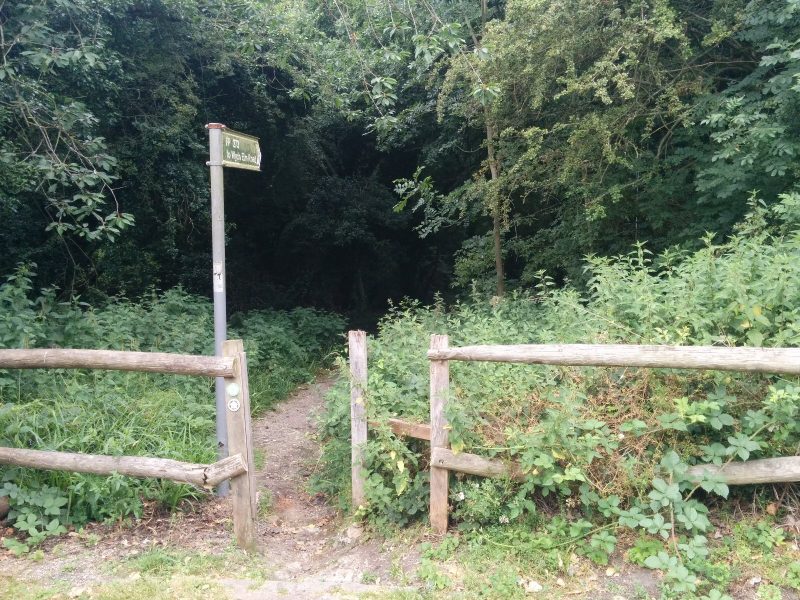 At times, the path became quite indistinct!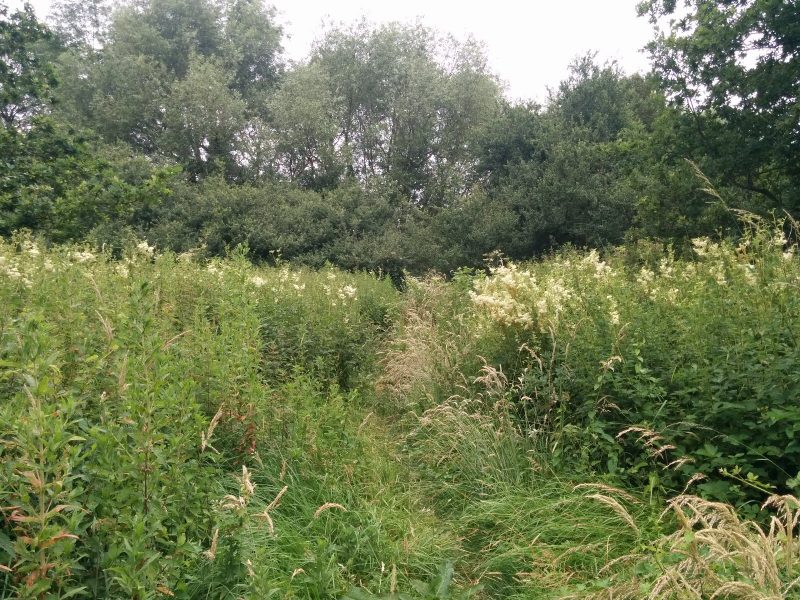 But then crossed the River Ingrebourne and round the edge of some very scrappy fields: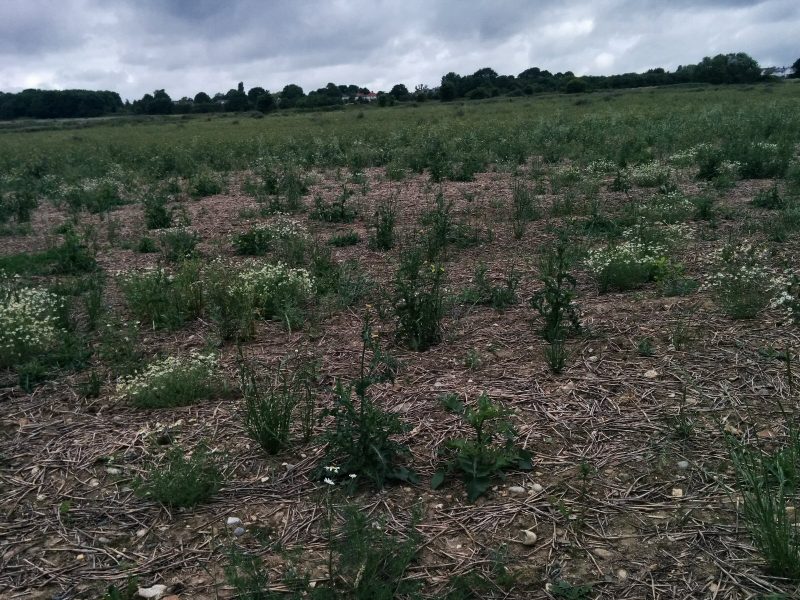 The route emerges near Upminster Bridge tube station, the end of this section: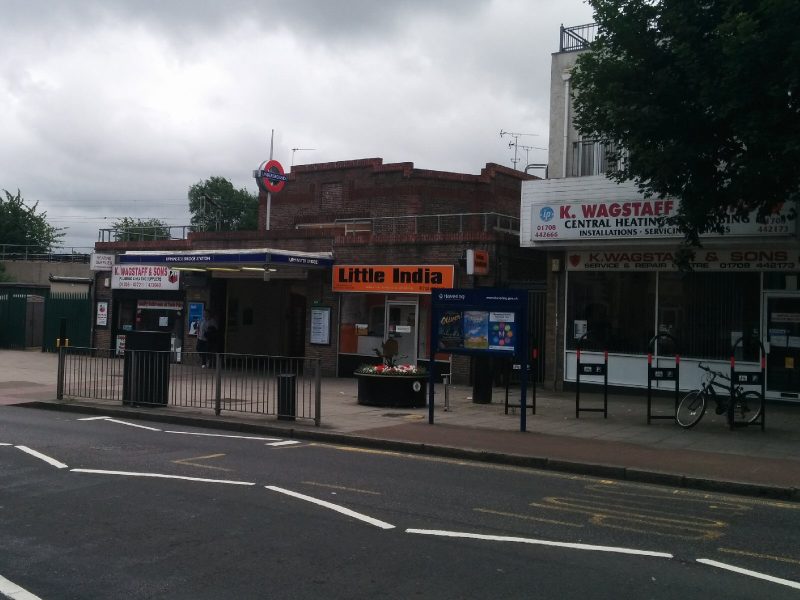 Section 23
Yet more road walking led to Hornchurch Football Station (I'd not heard of it either!) and a tarmac path following the River Ingrebourne:
After crossing yet another main road, we enter Ingrebourne Valley Nature Reserve, part of Hornchurch Country Park: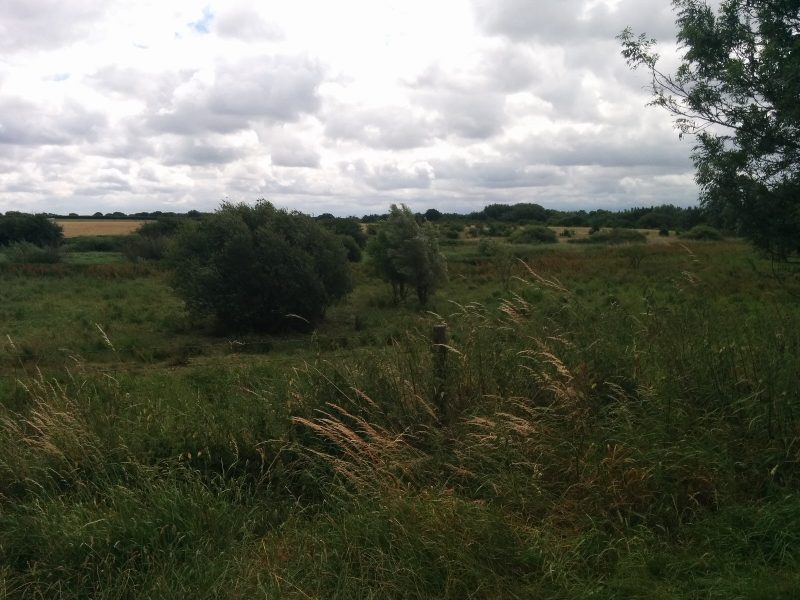 "Hornchurch Country Park is a large area of glades, attractive mature woodland and meadows. It is hard to believe that this park, which was created in 1980 from a huge landfill site, sits on thousands of tons of household and industrial rubbish!"
The path leads into Ingrebourne Hill Park, with a nice lake:

and the inevitable "urban sculptures", this one possibly reflecting that this area used to be an RAF airfield: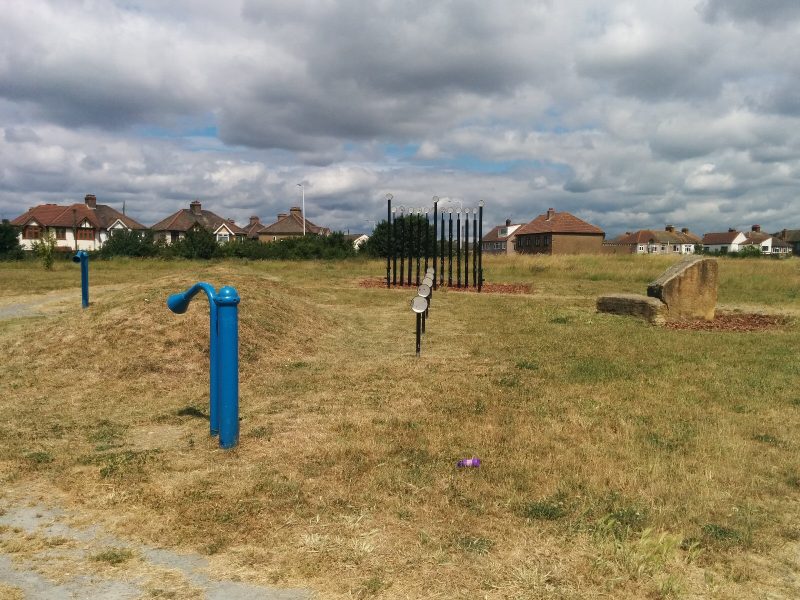 Then we're back to roads leading to Rainham village:

I took a break from walking to visit the National Trust "Rainham Hall":
Then onto Rainham Station, the end of Section 23: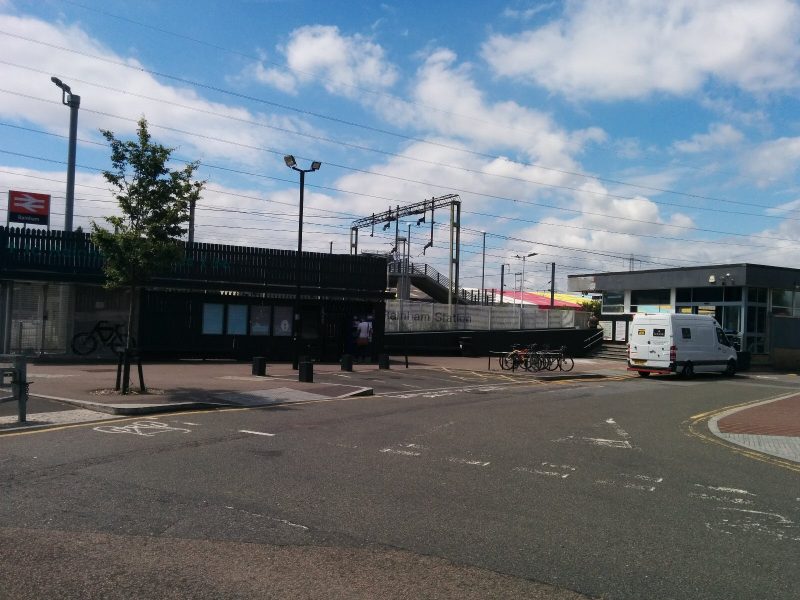 Section 24
This section starts by crossing the normal railway using a level crossing, then the high speed line with an enormous footbridge, the ramps of which you can see in the background: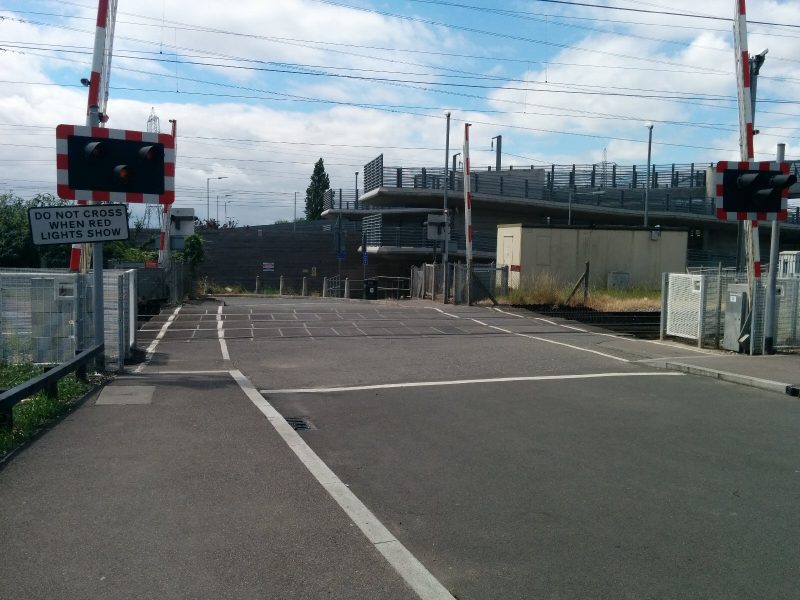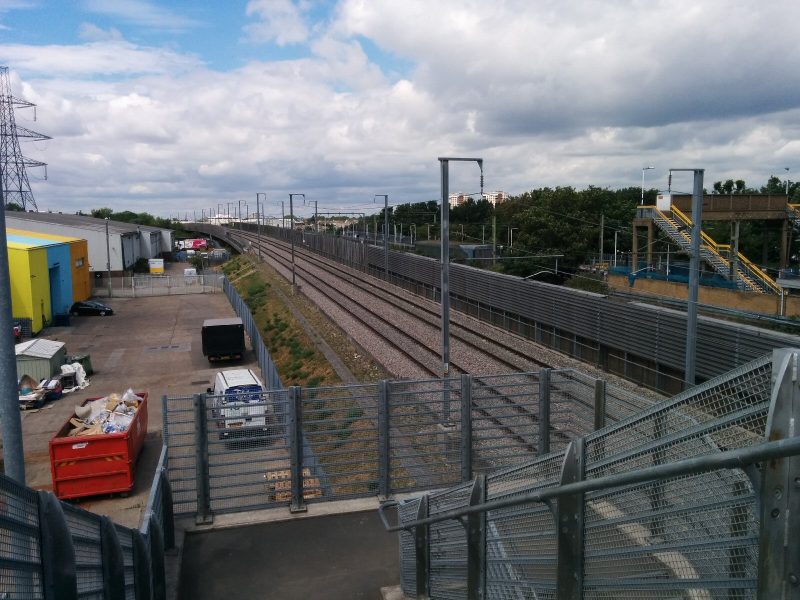 A long ramp from the footbridge leads into Rainham Marsh:
But industry is never far away: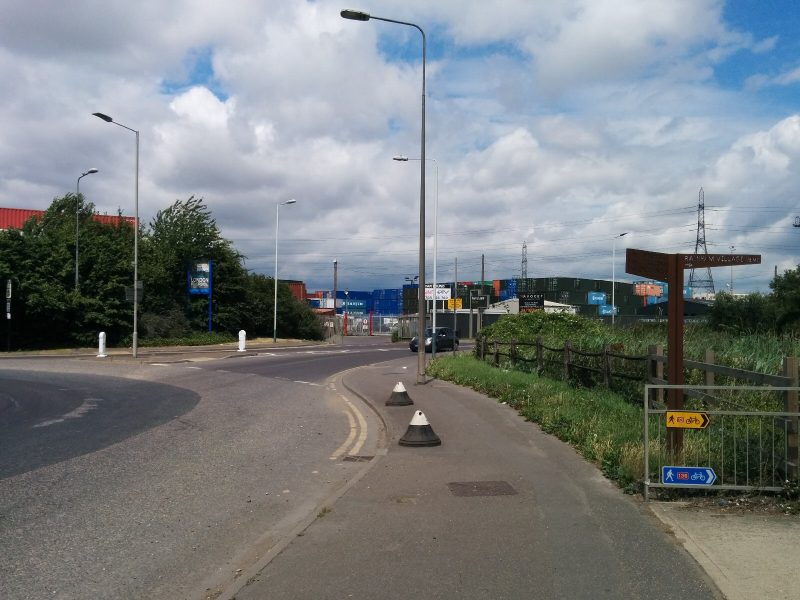 and the noise of the A13 overpass: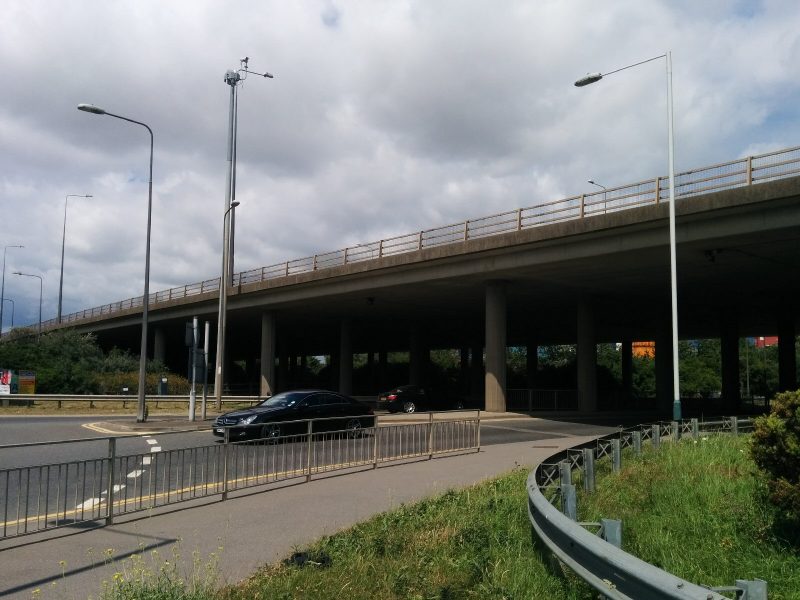 It's then a sequence of marsh and industry all the way to the Thames: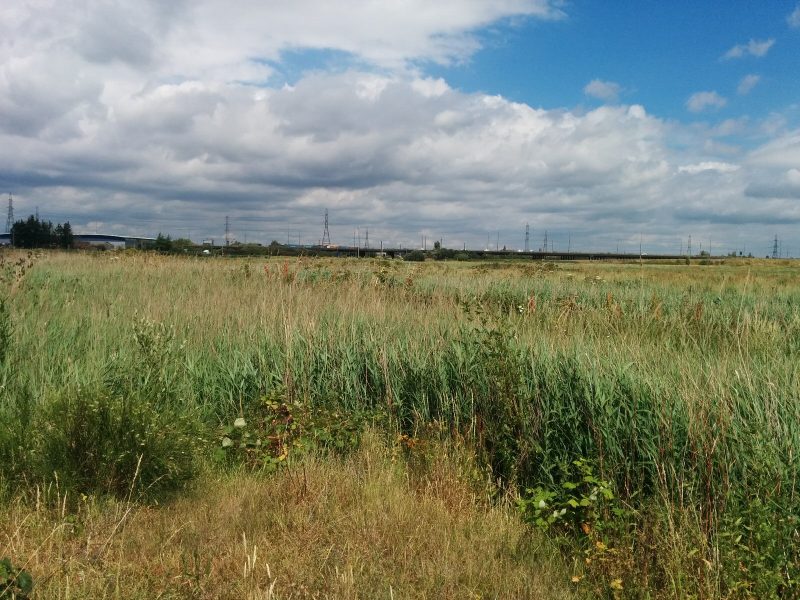 The plaque on the concrete flood wall commemorates an ancient ferry crossing: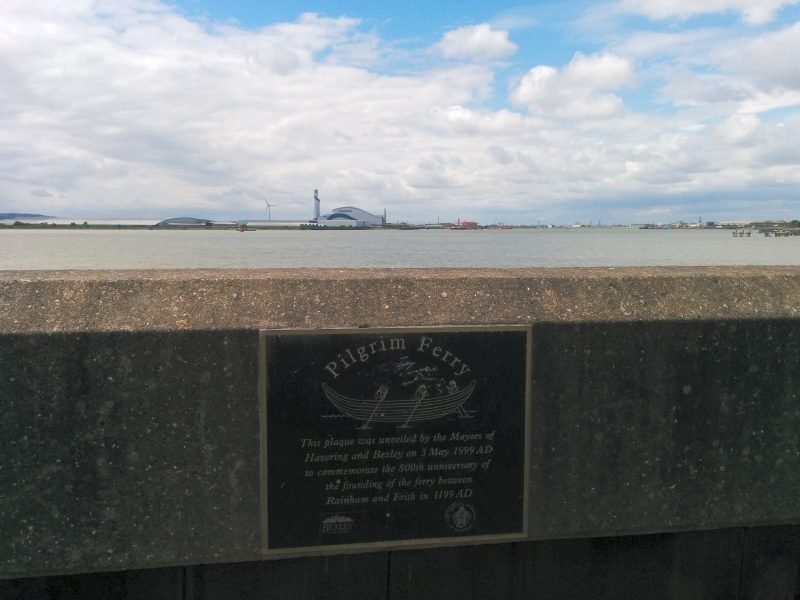 Eventually, the path settles down to follow along the Thames:

past some abandoned World War II concrete barges originally built to support the D-Day landings: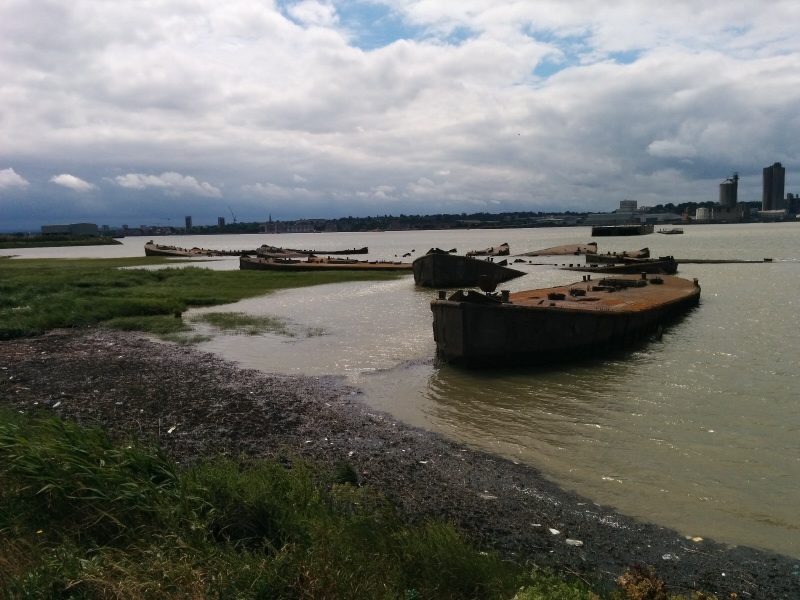 The signs across the marsh are very distinctive:

This is the view across the river to Erith, where I started the London Loop 15 months ago!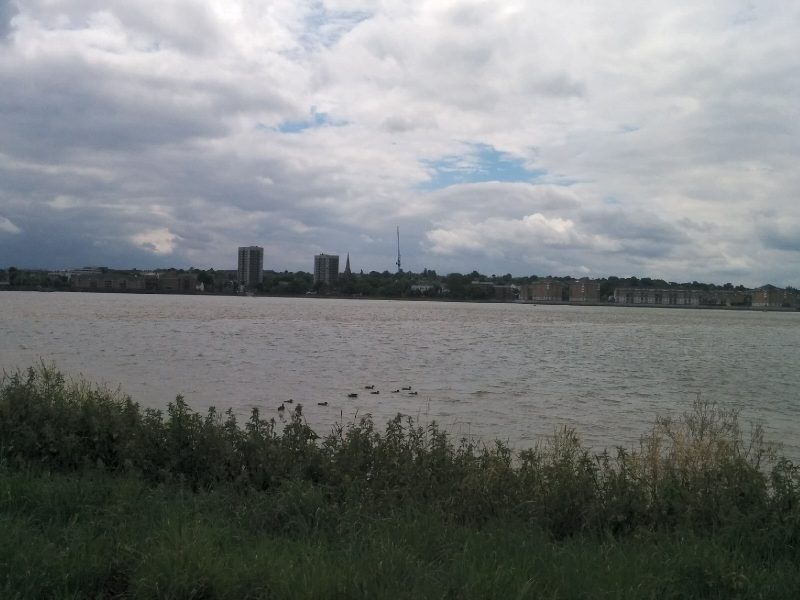 As the path winds endlessly on, the Dartford Crossing comes into view in the distance: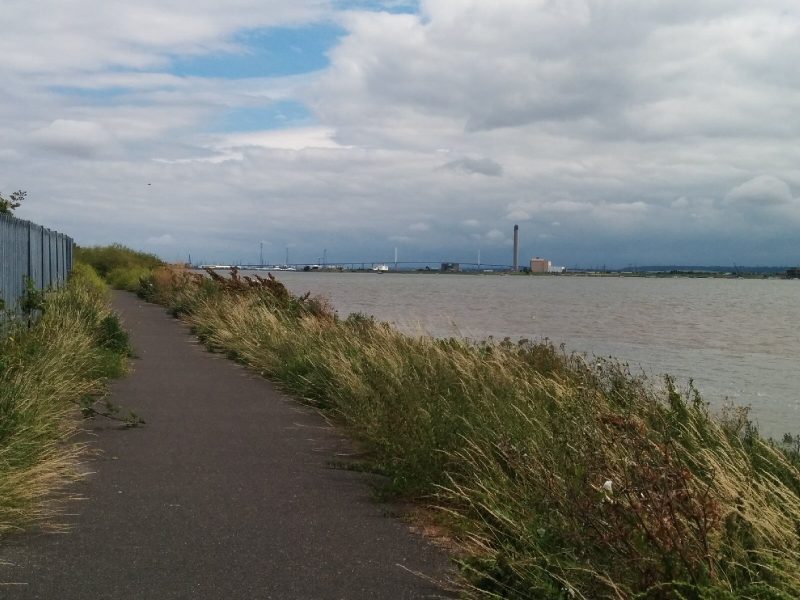 This is a brilliant Geocache hide, a plastic pot with a screw top lid "hiding in plain sight" in the top of this post:

After following alongside a landfill site for ages, the view opens out to the high speed rail line and the A13 across Aveley Marshes:

Then a very strange RSPB visitor centre:

Finally Purfleet itself is reached: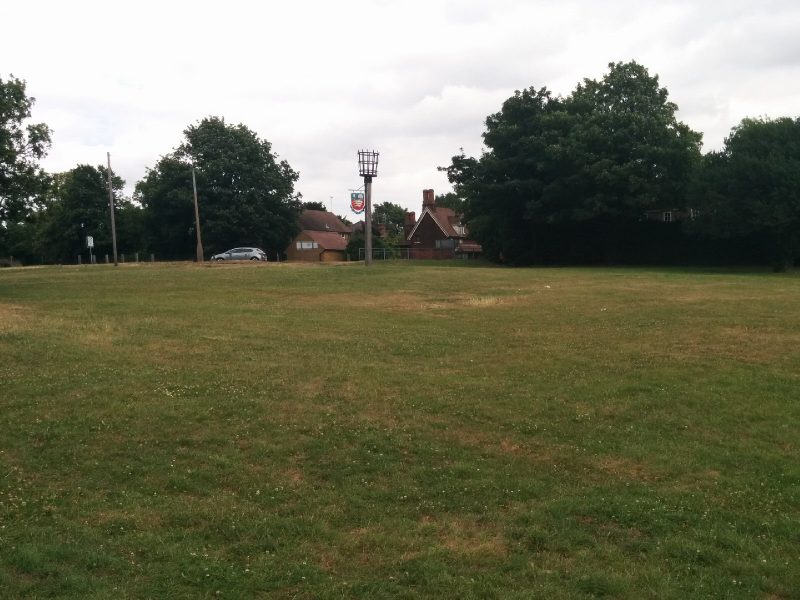 Purfleet Station is the end of this section, and of the London Loop:
15 miles of London Loop walking today and 2 Geocaches found.
Whilst it wasn't too hot, it was very tiring as so much of the route was on hard paths and roads.
This is the end of my London Loop journey. It's been an interesting experience, and has shown me many wonderful parts of London that I'd probably never have seen otherwise. Would I do it again? Not sure – though it might be interesting to do it in reverse in a decade or so!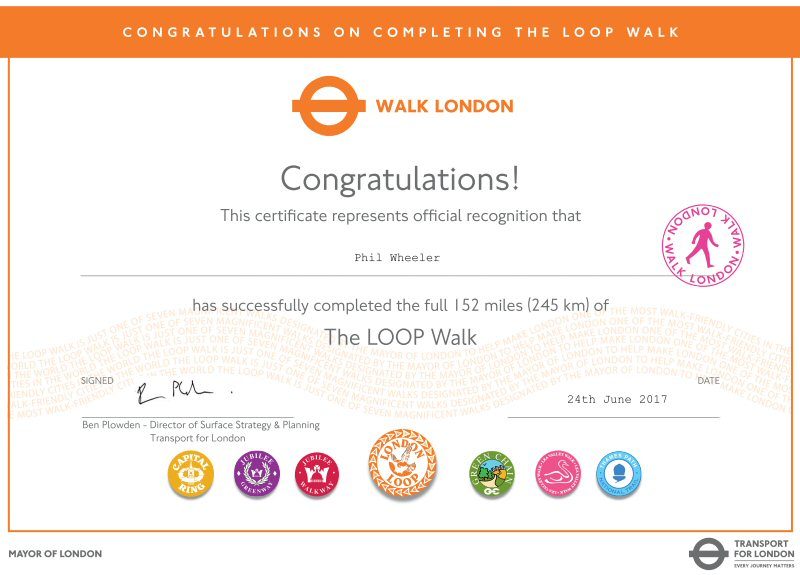 Want to read it all again? See London Loop Walk 1 – Erith to Bexley
For more information on the London Loop, see https://en.wikipedia.org/wiki/London_Outer_Orbital_Path and https://tfl.gov.uk/modes/walking/loop-walk
So what's next? Watch this space!