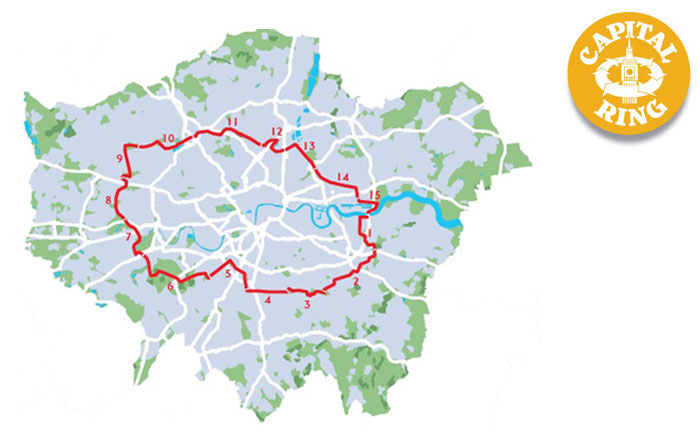 Yet another sunny autumn day (though quite windy), so time for another section of the Capital Ring Walk.
It was an easy journey to the start at Grove Park, though all trains were suffering from perturbations due to the wind, leaves or snow (delete as appropriate).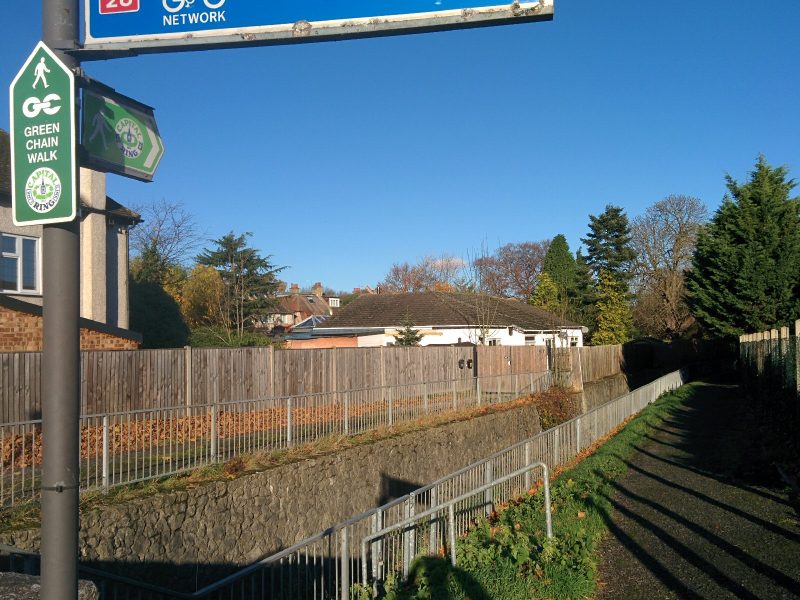 The first bit of this section is mainly road:

Then away from the road towards the railway:
and across the railway: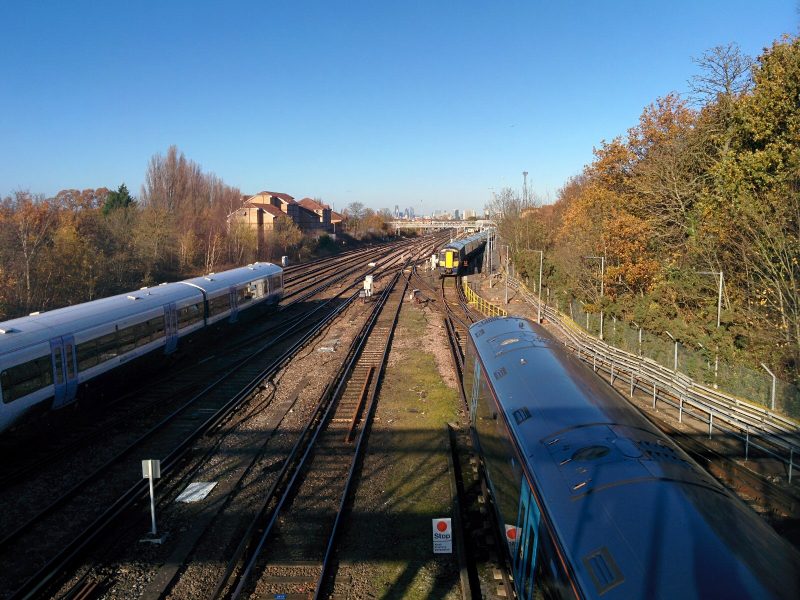 More suburbia, albeit with some trees and grass!

Then a nice (though thin) stretch of woodland towards the top of Bromley Hill: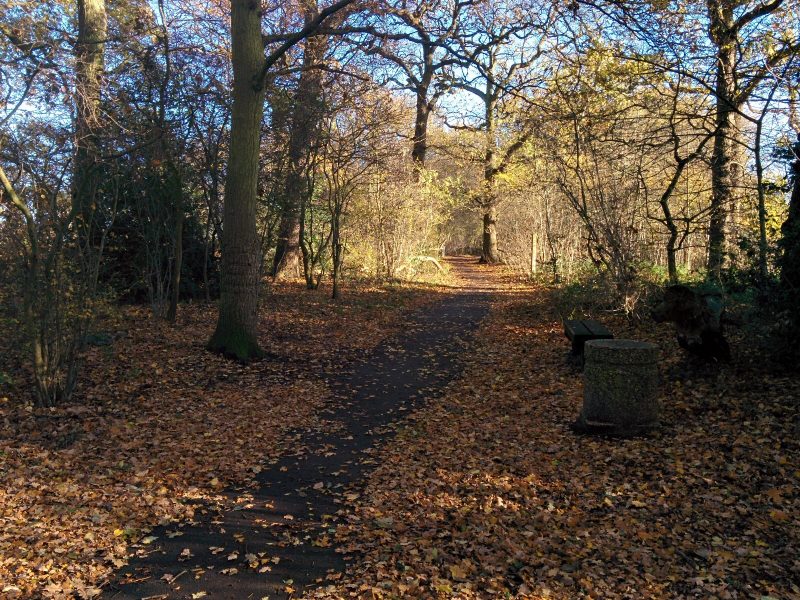 From here, it's not far to Beckenham Place Park, a lovely mixture of fields and woodland: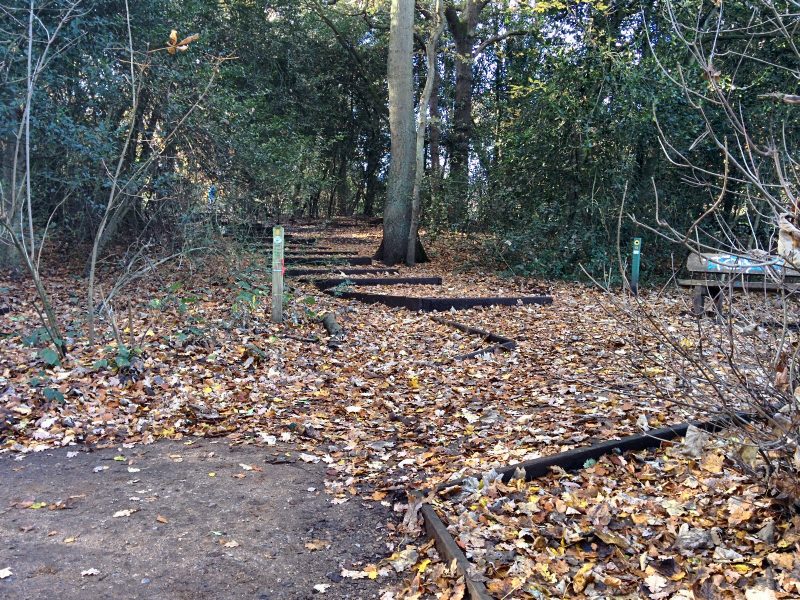 All too soon, more roads, then an underpass under the railway at New Beckenham Station:

Next is Cator Park, a pleasant open space:
Mostly road now, leading towards Penge:

And finally, into Crystal Palace Park, glorious in the sunshine!

I took the shorter route via the dinosaurs, which I've not seen for 25 years – they're a lot cleaner now.

The park includes a famous collection of 1850s animal sculptures and their surrounding landscape, known as the Dinosaur Park.
Then past the Sports Centre, which wasn't even there the last time I was…

and the iconic 900′ high transmitter mast:

Then to Crystal Palace station, nicely located at the edge of the park. This has also been revamped since the last time I was there.

8½ miles of Capital Ring walking today and no Geocaches found.