Many years ago, I began a patchwork bedspread, but it proved to be a huge project which I kept getting bored with.  After many redesigns, stops and starts, yesterday I finally finished it.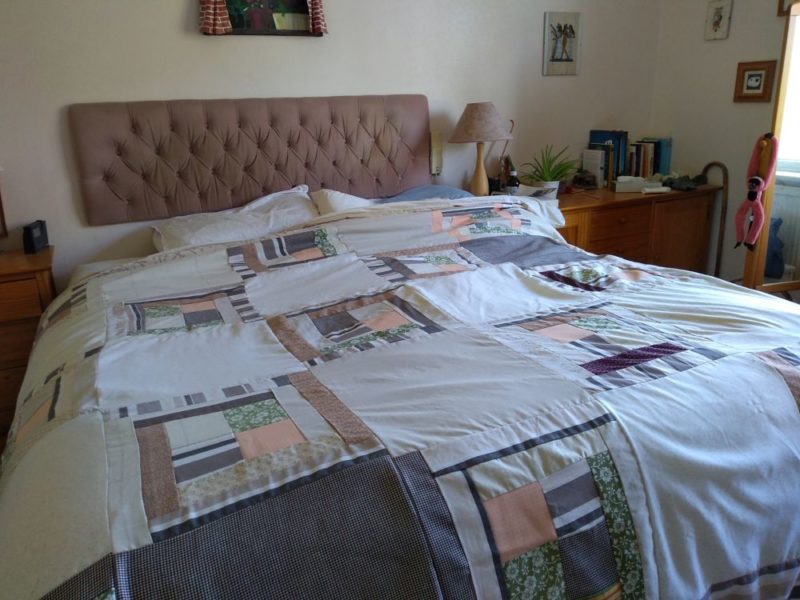 Because it was so big, there wasn't anywhere indoors to spread it out flat, and as it was a dry day, I spread a couple of sheets on the patio.  Then I laid out the lining (made from an old pair of curtains):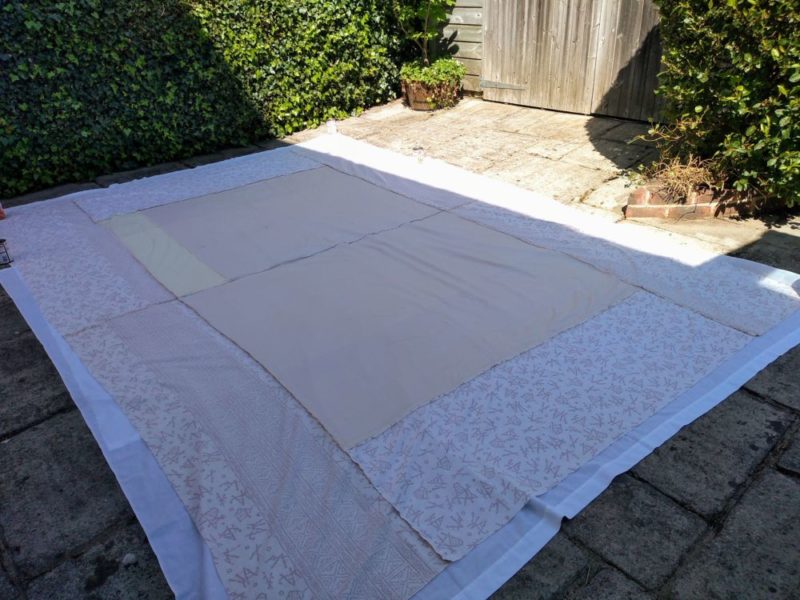 Next, the middle layer assembled from two blankets that had belonged to my parents.  I had expected just to sew the two together, but obviously one had been washed more than the other and they were no longer the same size.  So much measuring and planning occured…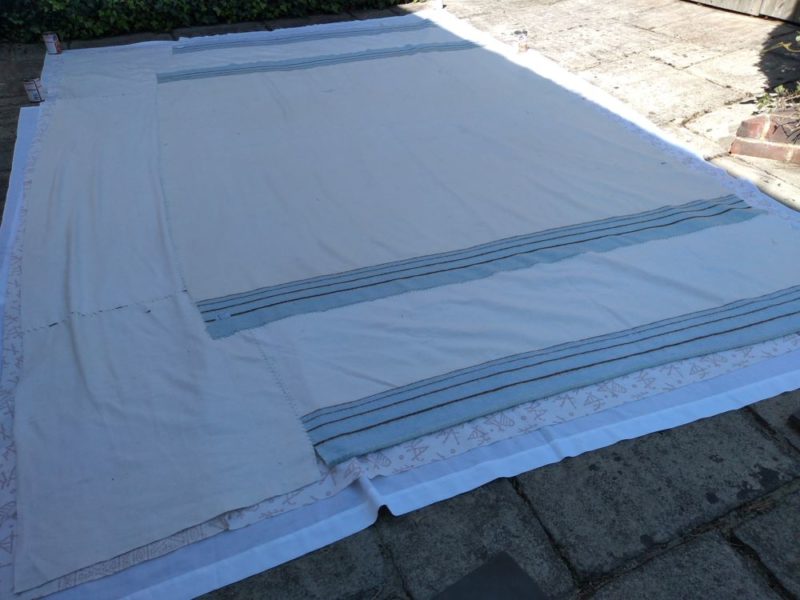 Lastly, the top layer which was the one that had given rise to many different designs. (Weighted down with tins of beans.)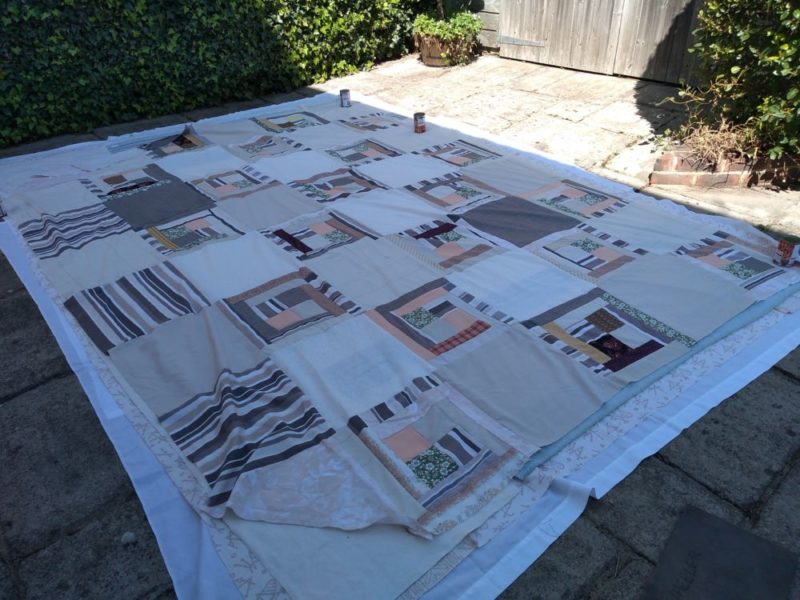 The lining was 4cm bigger all round, so the final step was to fold the edges over, pin and sew them.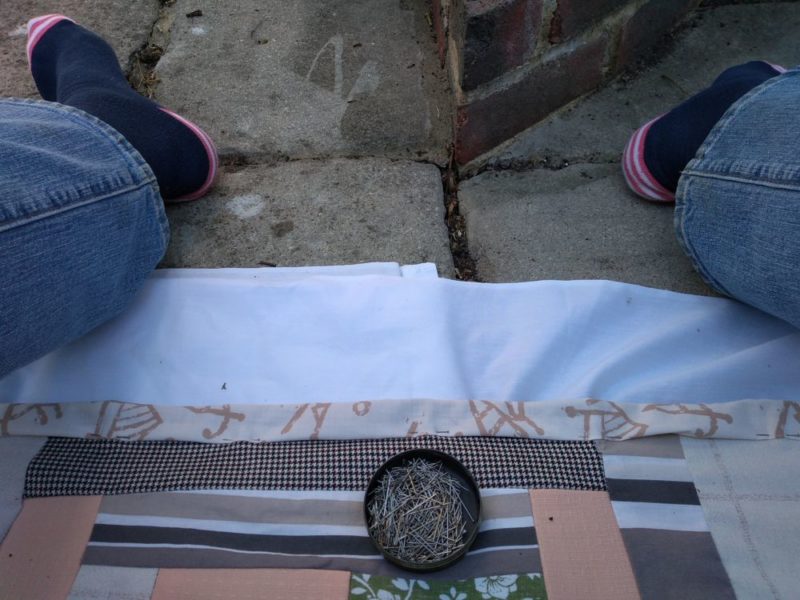 I can't believe it's finished after all this time!  And it definitely helps with the draughts in bed at night. Which was the original plan.