One of the reasons for choosing this cottage was the proximity to the Knepp Estate, a large area of rewinding, glamping and 'safari' tours (though we didn't see any lions!)
But first, lunch in the pub in the village. Being Sunday, the choice was largely roast, roast or roast so we each had a roast. Much better than it might have been, with excellent meat and vegetables. And not too heavy, which was a bonus on a hot day.
After lunch and a few beers, we went walking on the estate.
Rocco managed to find some water to cool down in:
Which was useful as it was quite hot!
There are several tree viewing platforms on the estate, we had a quick look at one: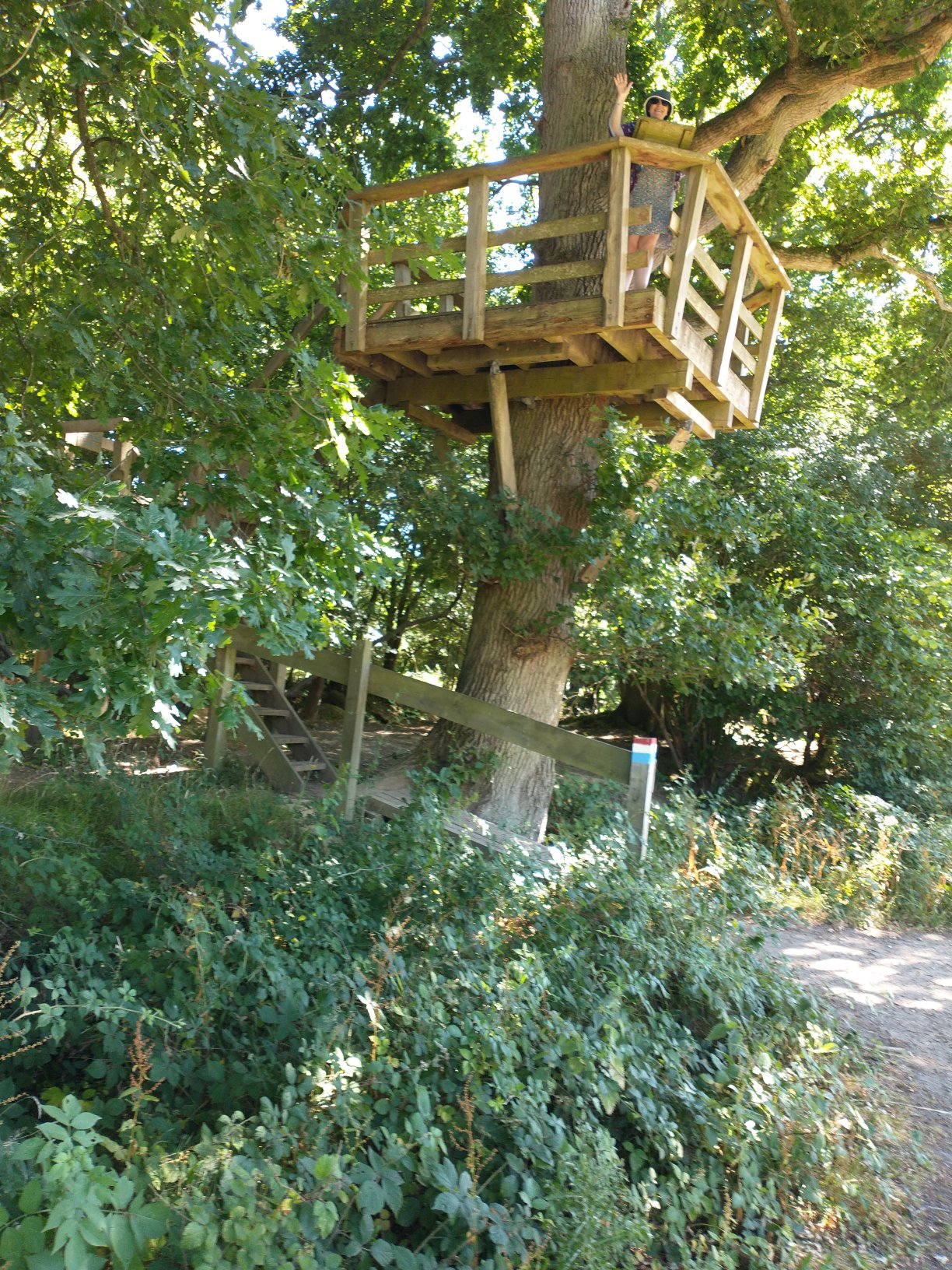 Though Rocco was a bit confused!
All in all, a nice walk, followed by a very welcome cup of tea.